Europe eSIMs: Coverage, Data Plans, and Pricing Demystified
Aug 22,2023 | Jack
Table of contents
Understanding eSims for Europe Travel
Europe eSim Data Plans & Offerings
Selecting the Right eSim Provider
Additional Considerations for Europe eSims
Roaming & Cross-border Connectivity- Key Benefits
Special Features & Value-added Services
Tips for Maximizing Your Europe eSIM Experience
An eSIM is a digital SIM card that is built directly into a device, such as a smartphone, tablet, smartwatch, or other connected device. Unlike a traditional physical SIM card, which is a small removable chip, an eSIM is a virtual SIM that is integrated into the device's hardware.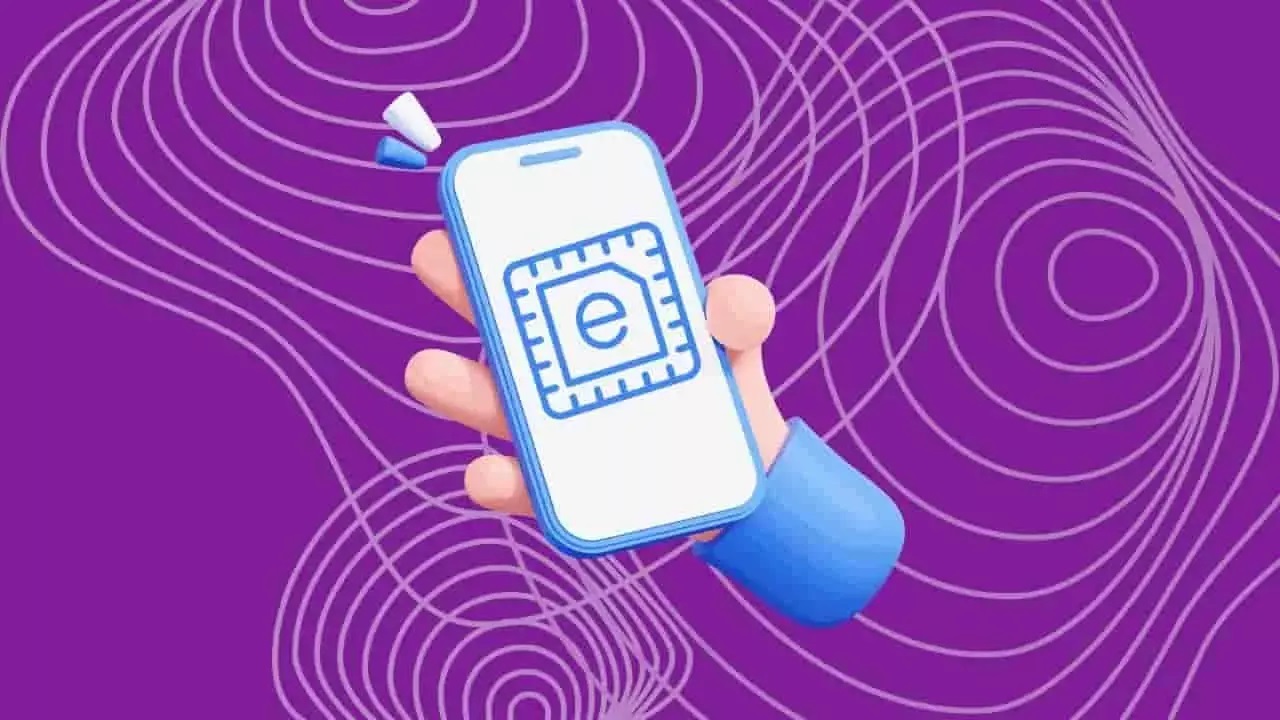 So, if you're into eSims and want to learn more about them, then this article will hook you up with them in details.
Understanding eSims for Europe Travel
Using eSIM for travel in Europe offers several benefits that can enhance your travel experience and simplify your connectivity.
A Recap of eSIM Technology
Convenience: eSIMs eliminate the need for a physical SIM card slot, freeing up space in device designs and making it easier to switch between carriers or plans.
Global Connectivity: eSIM technology is especially valuable for travelers, as it enables them to connect to local networks in different countries without needing to purchase and insert a new SIM card.
eSim Coverage in Europe
Like any technology, eSIM has its strengths and limitations in terms of network availability. Here's a discussion of the network landscape, strengths, and limitations of eSIM in Europe.
Network Availability
The availability of eSIM networks in Europe has been steadily increasing, with many major mobile operators adopting eSIM technology to offer their services. Most European countries now have at least one or more mobile operators that provide eSIM support.
Strengths of eSIM in Europe
Multi-Country Coverage: Travelers can easily switch between different local operators and plans as they move from one European country to another, ensuring continuous connectivity.
Convenience: Instead of purchasing and managing physical SIM cards in each country, users can simply activate or switch eSIM profiles through an app, saving time and reducing logistical challenges.
Immediate Activation: Users can activate their chosen eSIM plan before arriving in Europe or upon arrival, ensuring immediate connectivity.
Limitations of eSIM in Europe
Limited Rural Coverage: While eSIM coverage is expanding, it may still be less reliable in rural or less densely populated areas compared to urban centers.
Device Compatibility: Before traveling to Europe, ensure that your device is eSIM compatible and that your mobile operator supports eSIM activation.
Local Regulations: Some countries may have specific regulations or restrictions that affect eSIM activation, particularly for foreign travelers.
Checking for Coverage Before Choosing an eSim Provider
Researching the coverage area before choosing an eSIM provider is a crucial step to ensure that you have reliable and seamless connectivity, especially when traveling.
Researching coverage areas helps you select an eSIM provider that offers strong and consistent network coverage in the regions you plan to visit.
By choosing a provider with extensive coverage, you can minimize the risk of encountering areas where you have no connectivity.
Researching coverage helps you avoid situations where you have poor call quality or slow internet speeds due to limited network availability.
Europe eSim Data Plans & Offerings
Types of Data Plans
Data-Only Plans: These plans focus on providing data connectivity for activities such as browsing the internet, using navigation apps, and staying connected on social media. They are ideal for travelers who primarily rely on data for communication and information.
Unlimited Data Plans: Some eSIM providers offer unlimited data plans for a fixed period, allowing travelers to use data without worrying about exceeding limits. These plans are ideal for heavy data users or individuals who need reliable data access for work or streaming.
Voice and Text Plans: These plans focus on providing minutes for voice calls and text messages. They are suitable for travelers who prefer to make traditional calls and send texts, in addition to using data.
Short-Term Plans: If you have a short stay in Europe, you can find eSIM plans that offer coverage for a specific number of days or weeks. These plans are cost-effective for travelers with limited time abroad.
Data Allowances & Validity
Data Allowances
Low Data Allowances: These plans offer a lower amount of data suitable for light internet browsing, messaging, and occasional app usage.
Medium Data Allowances: Plans with moderate data allowances are ideal for average usage, including social media updates, email, navigation, and some streaming.
High Data Allowances: If you require extensive data for activities like streaming videos, video calls, or sharing multimedia content, high data allowance plans are preferable.
Validity Periods
Daily Plans: Provide data coverage for a single day, making them suitable for short stays or specific data-intensive days.
Weekly Plans: Offer data coverage for one to two weeks, catering to travelers with slightly longer trips.
Monthly Plans: Cover your data needs for an entire month and are great for extended stays or regular visits to Europe.
Data Rollover Options
Data Rollover: Plans with data rollover allow you to carry forward unused data to the next billing cycle. This is helpful if your data usage varies from month to month.
No Rollover: Plans without data rollover expire any unused data at the end of the billing cycle. Consider your typical data usage pattern before choosing this option.
Speed & Network Quality
Factors Affecting Network Speed
Network Infrastructure
Coverage Area
Network Congestion
Network Technology
Data Plan Type
Potential Speed Variation by eSIM Provider
Major Carriers
eSIM plans offered by major national or international carriers often provide reliable and consistent network speeds. These providers often have well-established network infrastructure and coverage.
Mobile Virtual Network Operators
MVNOs lease network access from major carriers. Network speed on MVNOs might be slightly lower during peak times compared to direct carrier plans.
Local Providers
Depending on the country you're in, local eSIM providers might offer competitive plans. Network speed can vary, but these providers often offer good coverage in their respective regions.
Global eSIM Providers
Some eSIM providers offer global plans with access to multiple carriers in different countries. Network speeds might vary depending on the local carriers they partner with.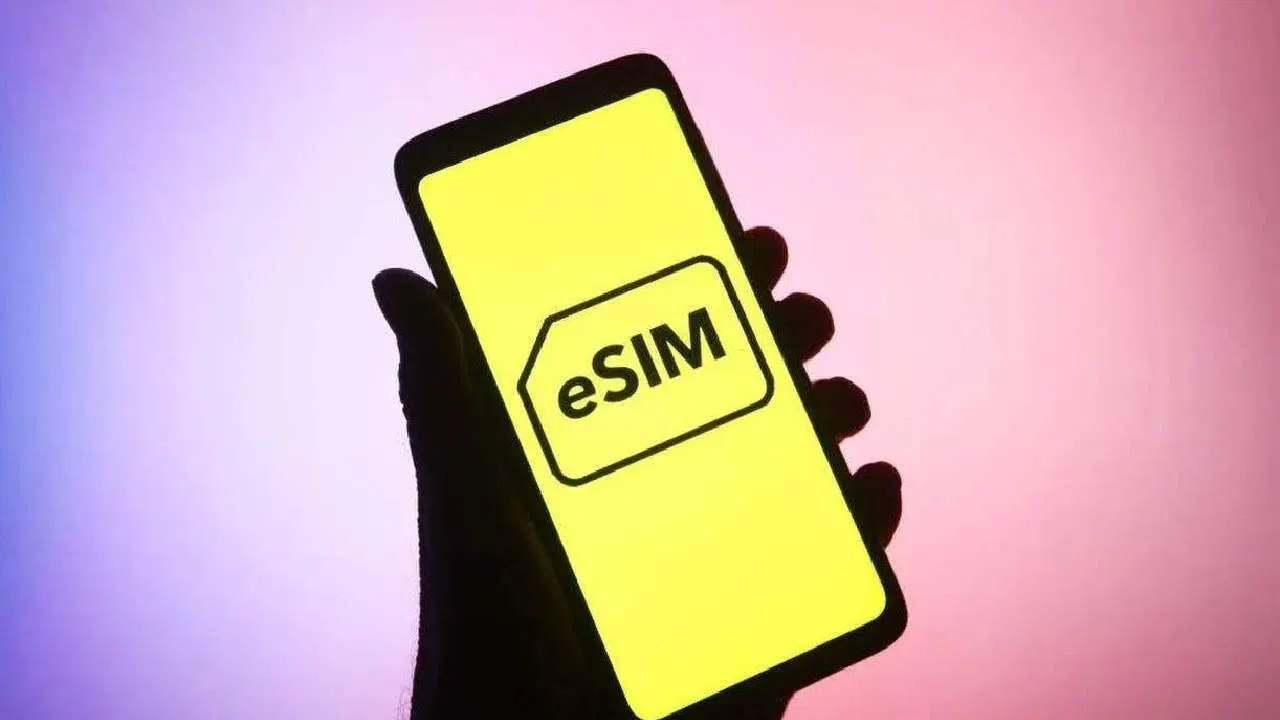 Comparing Europe eSim Pricing
Cost Structure
Initial Activation Cost: Some eSIM providers may charge an initial activation fee when setting up your eSIM profile.
Plan Cost: This cost can vary based on the data allowance, validity period, and other features included in the plan.
Data Allowance: Plans with larger data allowances usually come at a higher cost.
Validity Period: Plans with longer validity periods (e.g., monthly plans) may have higher upfront costs but can offer better value if you're staying in Europe for an extended period.
Rollover or Renewal Costs: If the plan includes data rollover or automatic renewal, there may be associated costs for carrying over unused data or extending the plan for another period.
Price Comparison
Prices of eSims can be compared based on the data usage plans and your length of stay in Europe.
Data Usage
Low Data Usage
Plans with lower data allowances, such as 1GB to 3GB, are typically more affordable. Prices can start from around $10 to $20 for short stays.
Medium Data Usage
Plans with data allowances between 5GB to 10GB are designed for moderate usage.Prices may range from $20 to $40 for a week-long stay.
High Data Usage
Plans with data allowances exceeding 10GB or even unlimited data might be available. Prices can vary from $30 to $60 or more for a month.
Length of Stay
Short Stays (1-3 Days)
Daily plans are suitable for short trips and might cost around $5 to $15 per day for low to medium data usage.
Medium Stays (1-2 Weeks)
Weekly plans provide better value for stays of around 1 to 2 weeks and might cost around $20 to $50, depending on data allowance.
Extended Stays (1 Month or More)
Monthly plans offer competitive pricing for travelers staying a month or longer. Prices could range from $30 to $100 or more, depending on data usage.
Selecting the Right eSim Provider
Research and compare multiple providers to understand the range of plans, pricing, and features available.
Look for eSIM providers that offer strong network coverage in the specific countries you plan to visit.
Look for providers with accessible and responsive customer support in case you encounter any issues during your trip.
Read reviews from other travelers who have used the eSIM provider to get an idea of the actual user experience, including network performance and customer service.
Additional Considerations for Europe eSims
Roaming & Cross-border Connectivity- Key Benefits
Seamless Connectivity Across Borders
Cost Savings
Flexibility and Convenience
No Physical SIM Card Required
Immediate Activation
Remote Management
Accessibility and Availability
Multi Network Support
Global and Local Coverage
Special Features & Value-added Services
Multi-Device Support: Some eSIM plans allow you to use the same eSIM profile across multiple devices, such as smartphones, tablets, and smartwatches.
Language Support: Look for providers that offer multilingual customer support and user interfaces to cater to travelers from different countries.
Tips for Maximizing Your Europe eSIM Experience
Explore multiple eSIM providers to find the best coverage and pricing for your European travels.
Opt for plans with data rollover to maximize your eSIM's value over your trip.
Use eSIM management apps to monitor data usage and conveniently top up when needed.
Consider family plans for cost-effective connectivity when traveling with loved ones.
Prioritize eSIM plans offering multi-country coverage for seamless border-crossing connectivity.
Choose eSIM providers with 24/7 customer support for quick issue resolution.
Activate your eSIM before arriving in Europe to stay connected upon landing.
Leverage unlimited data plans for data-intensive activities like streaming and video calls.
Customize your eSIM plan to match your specific data, voice, and messaging requirements.
Pair eSIM connectivity with travel insurance bundles for comprehensive coverage.
Conclusion
So far, you learnt about some cool tips, plans, offerings, and a lot more about eSims when traveling to Europe. Remember that it's very common for tourists to visit several EU countries while on their trip. So, if you're one such traveler, it's strongly recommended to go for an eSim card that'll work in different EU countries.
Comment