Australia Travel Guide in Spring
Aug 22,2023 | Tim
sydney opera house near body of water during daytime
Weather
The spring season (Sep.-Nov.)in Australia is coming! The weather warms up with average temperatures between 11.8 - 22°C (53.2 - 71.6°F ). In the southern hemisphere, Australia is located, and its seasons are the opposite of those in the northern hemisphere. Australia is divided into two climatic zones: the northern part is tropical, thanks to its proximity to the equator, and Southern Australia is temperate. In the Midwest of Australia, an uninhabited desert, there is drought, minimal rainfall, high temperatures, and significant temperature differences. Along the coast, rainfall is abundant and the climate is humid.
Spring and autumn are the ideal seasons for traveling around Australia. Compared to the summer season, international flights to Australia are more affordable. Additionally, the dry season from Broome to Cairns in the north provides perfect travel conditions, with warmer weather or a change from high summer temperatures to cool summer temperatures.
Australia Travel Tips
What about the visa to Australia?
To apply for a tourist visa to Australia, you can apply for a visitor visa by visiting an Australian Visa Application Centre (AVAC) or by post to a designated Australian Visa Application Centre. Visitor visas are up to 12 months and transit visas are up to 72 hours. One month in advance is recommended. (For details, please click the link " Australian Visa Processing ")
What can I not bring to Australia?
Australia does not allow tourists to bring Chinese medicine, Western medicine should also be calculated according to the length of stay.
Before going, it is necessary to declare more than 10,000 Australian dollars in cash, more than 25 cigarettes, and more than 500ML of alcohol, the specific situation can be checked. Besides, you must not bring any fresh food, any meat, eggs, or milk.
How do I surf the Internet while traveling?
Use the original mobile phone SIM card in China to open international roaming.
Buy a local SIM card in Australia.
eSIM data plans can be purchased on the ByteSIM website. (Convenient and cheap)
For those who often browse the Internet, it is recommended to use the eSIM data plan directly; but if you need to make a lot of calls, it is more cost-effective to purchase a local calling card.
If you stay in a place for a long time, of course, it is more cost-effective to choose a local mobile phone card. Of course, airports and convenience stores have local mobile phone cards to buy, but they are more expensive.
What about local transportation?
In Melbourne, Sydney, Brisbane and the Gold Coast, Australia's regular tourist destinations, public transport within the city is very convenient, and these cities have their transport cards.
Intercity transportation is proposed to be mainly by air. Virginblue and Jetstar , Australia's budget airlines, are likely to match VirginBlue fares. Trains are usually not recommended as they take a long time and are expensive.
Driving is only recommended for people who have extra time because Australia is a vast area, driving is time-consuming, and of course, the experience is unique
Spring tourist attractions recommended
Great Barrier Reef
Learn | gbrmpa
In Australia's tropical north, where the Rainforest meets the sea, two World Heritage-listed sites are linked: the Great Barrier Reef and the Daintree Rainforest . Imagine a secluded white sand beach fringed by a vast expanse of lush jungle, a world-class diving site at the end of the soft sand, and curious clownfish peering back at you from the colorful coral. The best time to visit the reef is between June and October when the weather is just right.
Perth and Margaret River
city skyline near body of water during daytime
For those seeking glamorous adventures, especially in the realm of food and wine, Australia's western capital is the place to be. One of the few wine regions in the world to be located by the sea is the Margaret River region, which is just a three-hour drive from Perth. Famous for the Cabernet Sauvignon grape variety, the vineyards here are known for their production of excellent wines. There are also countless craft breweries, award-winning restaurants, luxury hotels, spectacular forests, and plenty of activities for kids to have fun with. Visiting Perth and Margaret River from September to November, when the area is full of native wildflowers, is highly recommended.
Festivals and activities recommended
Sydney Fringe Festival
The Sydney Fringe Festival (September 1 - September 30) is also about to kick off. Although not as old as the Melbourne Fringe Festival, the annual Fringe Festival will make the streets of Sydney into a sea of joy, more than 300 events held in 50 venues, will let the city show a completely different artistic temperament.
Kakadu birding Week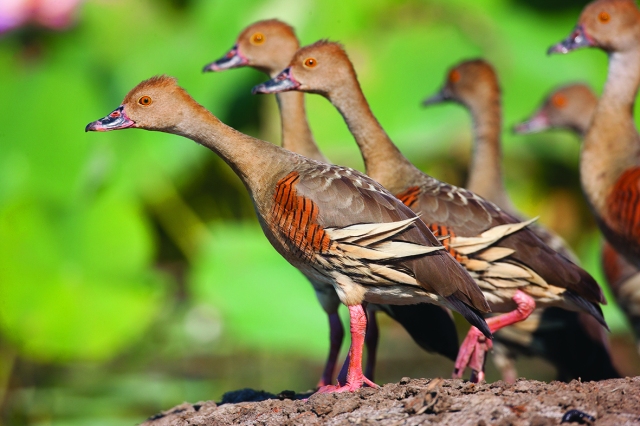 Kakadu Bird Week 2019 | Briar's Travel Beat
The Kakadu Wetlands are a mecca for birdwatchers, with an abundance of waterfowl including the magpie goose, tree duck, Great egret, Royal Spoonbill, black-winged woodcock, black grey heron, Australian crane, pheasant and black-necked stork (Australian Stork). It is home to more than a third of Australia's bird species. A paradise for bird lovers, it is a UNESCO World Heritage national park. For nature lovers, Kakadu Birding Week offers a plethora of itineraries, including wetland cruises, birding expeditions, expert talks, and native bird experiences.
Darwin Lion beer Can regatta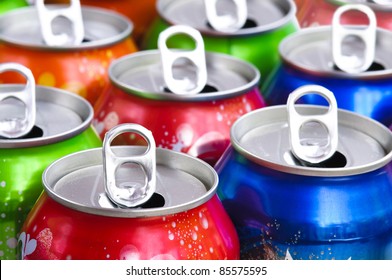 Founded in 1974, the Darwin Lion Beer Can Race has become a favorite among families in the North End. Hoping that their DIY dinghies will make it to the finish line, teams will race along Mindy Beach with boats made of everything from beer cans to plastic bottles to milk cartons. Included in the day are sandcastle games, races, various other games, and fun team activities.
Tulip Time Festival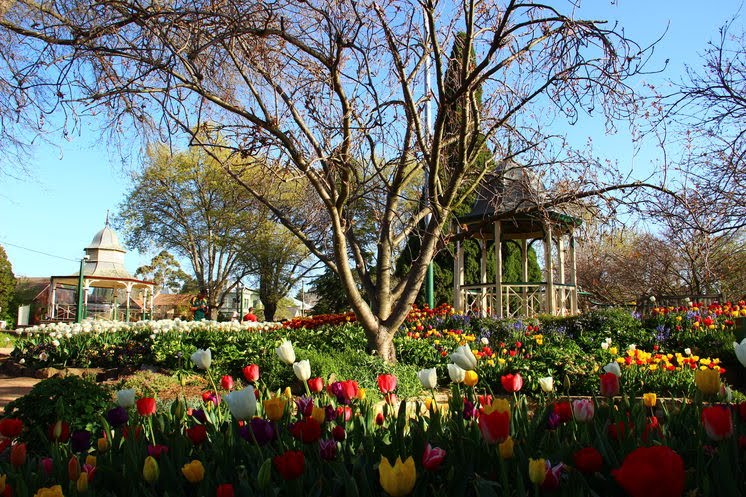 Traveloscopy Travelblog: Bowral's Tulip Time proves blooming appealing
The annual tulip show in Sydney, known for its fame, is usually scheduled from September 16 to October 3. Experience the beauty of the Victorian Corbett Gardens as you take a stroll, witness the planting of countless tulips, enjoy live bands, dance performances, school showcases, and exciting family activities, and shop for unique handmade goods!
Special food
Each place has its own way of supporting its inhabitants, as the saying goes. People all over the world have different kinds of foods, but they all share the same pursuit for food - color, aroma, and taste.
Now wait to be surprised---- the Australian specialties!
Australian king crab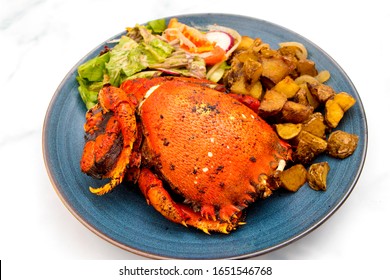 a plate of spanner crab with vegetables salad and sautee baby potato
Australian King crab, known as the "king of crabs" reputation, is large, and its meat is also more, tender and palatable. Just simple cooking techniques can be its delicious play to the extreme. The king crab, hence the name "King Crab", can typically reach a weight of 8 to 10 kilograms, and in most restaurants, the smallest king crab weighs around 3 kilograms, which is enough to make people's mouths water. Local restaurants charge $24 a pound.
Australian lobster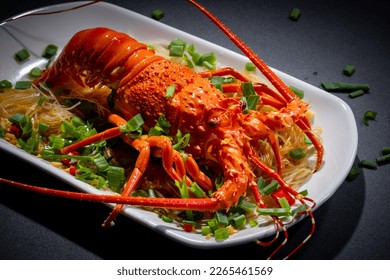 Aquatic Australian freshwater lobster baby green dragon
Australian lobster is renowned worldwide as well. With its large size and incredibly delicious shrimp meat, the Australian lobster offers a delicate, smooth, and crisp texture with a fresh sweet taste. The retail price range for lobster in Canberra and Melbourne is between AUD 49.64 and AUD 115.83 per kilogram or between AUD 22.51 and AUD 52.53 per pound(lb) in Australian Dollars.
Kangaroo meat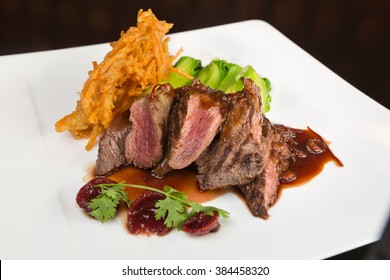 Flame grilled ,rare kangaroo steak loin, served with pak choi and a red wine sauce
The taste of kangaroo meat, a unique Australian specialty, is very close to beef, albeit slightly less tender. It is legal to eat kangaroo meat in Australia, and the Australian government promotes its consumption due to the overpopulation of kangaroos.
Australian oyster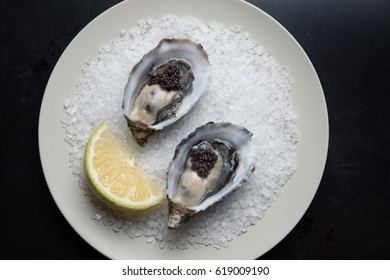 Fresh Australian oysters on plate served with lemon
"The milk of the sea", as Europeans call oysters, is not only delicious meat with high protein content but also welcomed by the local Australians. Each oyster taste has a different sea and unique flavor, Australian oysters are both fat and clean, the price is very cheap, you can try to eat raw, and you can also steam roast; But locals prefer to squeeze fresh lemon juice onto the oyster and eat it raw in a sauce, which is truly delicious.
Australian abalone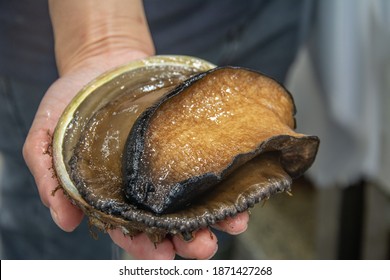 The black lip abalone, Haliotis rubra, an Australian specie of large, edible sea snail, a marine gastropod mollusk in the family Haliotidae
Australian abalone is also very famous. Australian abalone mainly has black lip abalone, green lip abalone, Luo's abalone and other varieties, especially black lip abalone and green lip abalone, which are very common in Australia. The main characteristics of Australian abalone are large size, thick meat, and very high nutritional value.
Australian steak
Barbecue Wagyu Point Steak with green Asparagus as close-up on burnt cutting board
In addition to seafood, Australia is well-known for its beef. Australian people choose the finest cuts of cattle, cook the steak until it is tender, and gently place it down, with juices overflowing, for a fresh and delicious taste. High-quality beef can be said to be common in the streets, and the price is relatively affordable.
Meat pie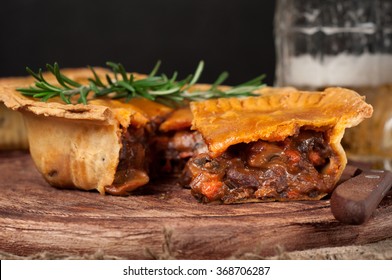 Homemade australian meat pie on the wooden table closeup with copy space, rustic style
The meat pie, with its crispy skin and diverse filling, is not just an Australian staple, but also an Australian icon. There is a local meat pie shop on almost every block in Australia, selling a wide range of dishes - from classic beef pies to innovative and diverse meat pies, including creamed scallops, new Egg Benedict and even emu and kangaroo pies. Meat pie holds a deep meaning to Australian food and culture, and Australia hosts the Best Meat Pie Awards annually.
Fish and chips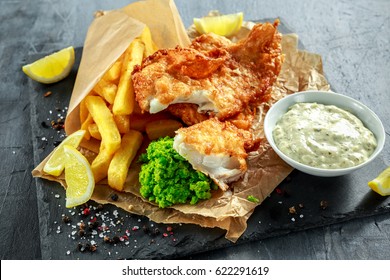 British Traditional Fish and chips with mashed peas, tartar sauce on crumpled paper.
To such an extent that they are eating it as a regular meal, Australians love fish and chips. Fish and chips originated in the United Kingdom and were brought to Australia by the British. Over the years, Australian fish and chips have become a major feature, with the delicious fish shell fried crispy and the interior soft and tender. Whether squeezed with lemon juice or paired with a variety of sauces, they are truly memorable.
Welcome to www.bytesim.com if you want to get a stable and cost-effective eSIM data plan for your mobile devices while traveling around Australia. This message is written in the name of ByteSIM

Comment