Demystifying eSIM: The Future of Connectivity
Sep 28,2023 | Tom
Photo esim card chip logo on the smartphone screen.
In recent years, there has been a growing buzz around eSIM technology. Many users are curious about its origins, functionality, and the potential it holds for various industries. In this article, we will explore what eSIM is, how it came into being, the advantages it offers, and the potential fields that are apt for eSIM technology. Additionally, we will delve into the analysis of the prospective development of eSIM, shedding light on its impact on connectivity.
Now, here we go!
What is eSIM?
An eSIM, short for embedded Subscriber Identity Module, is a digital version of the traditional SIM card used to connect mobile devices to cellular networks. Unlike physical SIM cards, which require manual insertion into devices, eSIMs are built into the device's hardware and can be remotely provisioned and programmed by network operators, providing greater flexibility for users.
The Birth of eSIM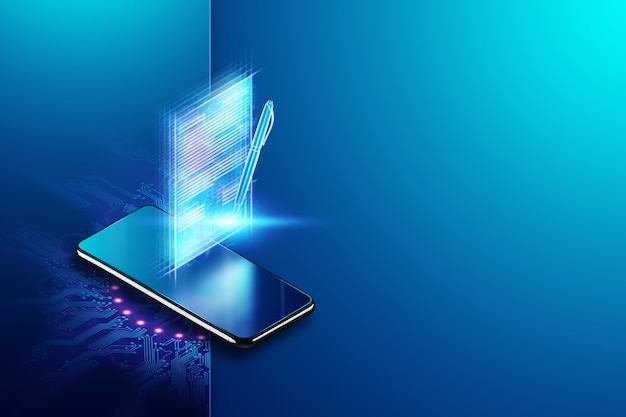 Photo concept of electronic signature, business at a distance, mobile phone and an image of a contract for signature. remote collaboration, copy space. mixed media. 3d illustration, 3d render.
Before further eSIM introduction, let's take a look at the creator of eSIM---- The GSMA(Groupe Spéciale Mobile Association) .
The GSM Association (GSMA) is a global organization that unifies the mobile ecosystem and related industries. With over 1,000 mobile operators and businesses as members, the GSMA aims to advance innovation and reduce inequalities worldwide. Their vision is to unlock the full potential of connectivity for the benefit of individuals, industries, and society as a whole.
The GSMA plays a vital role in representing mobile operators and organizations across the mobile ecosystem and adjacent industries. They deliver value to their members through Three Broad Pillars : Connectivity for Good, Industry Services and Solutions, Outreach
In 2012, the GSMA introduced the initial concept of eSIM, aiming to simplify device connectivity and address the challenges faced by both consumers and businesses. eSIMs were envisioned as a digital alternative to physical SIM cards, embedded within devices and capable of being remotely provisioned and managed.
The GSMA, comprising leading mobile network operators across the world, took the initiative to create eSIM technology. Through collaborative efforts, the GSMA developed the eSIM standard and specifications that paved the way for its widespread adoption.
The first eSIM was created in 2016 with the release of the eSIM standard. This software-based SIM was introduced as an alternative to physical SIM cards. The GSMA spearheaded the development and adoption of eSIM technology, leading to its widespread acceptance in the mobile industry.
The involvement of major players in the mobile industry, including device manufacturers and network operators, contributed to the successful creation and implementation of eSIM. By 2023, eSIMs have become increasingly prevalent, replacing physical SIM cards in cellular telephony.
photo circuit board chip technology concept
Advantages of eSIMs
ESIMs provide greater flexibility by allowing users to switch between mobile network operators without needing to physically replace or swap SIM cards. Users can simply choose a new operator and activate their eSIM remotely, making it convenient for those who frequently travel or require multiple network connections.
ESIM technology enables the integration of SIM functionality into non-traditional devices, such as wearables, tablets, laptops, and IoT (Internet of Things) devices. This integration streamlines connectivity and enhances the overall user experience.
With eSIMs, devices can support multiple phone numbers or connections simultaneously. This is particularly useful for individuals who want to separate their personal and business contacts or for international travelers who want to use a local number while keeping their home number active.
ESIMs can be easily provisioned and activated through software-based processes. Users can activate their eSIMs by scanning QR codes or downloading profiles from their mobile network operator. This eliminates the need for physical SIM cards and simplifies the user experience.
ESIMs offer enhanced security features compared to physical SIM cards. With eSIM technology, the SIM card is securely embedded within the device, making it more resistant to tampering, theft, or unauthorized removal. This adds an extra layer of protection to sensitive data and ensures the integrity of the device.
ESIMs are significantly smaller in size compared to traditional SIM cards. This compact design allows for more space within the device, which can be utilized for other components or to create sleeker and more compact designs for devices such as smartphones, wearables, and IoT devices.
As eSIMs eliminate the need for a physical SIM card slot, designers and manufacturers have greater flexibility in creating waterproof devices. Without the necessity of accommodating a SIM card slot, devices can be better protected against water damage.
photo representation of user experience and interface design
Fields Apt for eSIM Technology
Smartphones, tablets, and wearable devices are the primary beneficiaries of eSIM technology. Its integration into these devices offers users the convenience of switching between networks and plans without requiring separate physical SIM cards.
The automotive industry is increasingly adopting eSIM technology. With eSIMs installed in vehicles, it becomes easier to provide connected car services like real-time navigation, remote diagnostics, over-the-air updates, and emergency services. This enhances the overall driving experience and enables the integration of advanced features.
ESIMs have the potential to revolutionize healthcare by enabling secure and continuous connectivity for medical devices. This ensures real-time data monitoring, remote patient monitoring, and seamless communication between healthcare providers.
The Internet of Things relies heavily on eSIM technology to enable connectivity in various sectors such as smart homes, industrial automation, agriculture, and logistics. eSIMs provide reliable and scalable connectivity solutions for diverse IoT deployments.
Logistics and Supply Chain
ESIMs are beneficial in the logistics and supply chain industry by enabling real-time tracking and monitoring of shipments. Connected devices with eSIM technology can provide accurate location data, optimize logistics operations, improve inventory management, and enhance supply chain visibility.
ESIM technology can revolutionize the energy and utilities sector by enabling smart grid management, remote monitoring of infrastructure, and efficient energy consumption. Devices equipped with eSIMs can communicate data in real-time, leading to better resource management and sustainability.
ESIM technology contributes to building smart cities by enabling various connected applications, including smart lighting, waste management, transportation systems, and public safety. With eSIMs, these smart city devices can seamlessly connect to networks, communicate data, and operate efficiently.
Prospective Development of eSIM
Looking ahead, the future of eSIM technology appears promising. As more device manufacturers adopt eSIM capabilities, it is expected to become the norm rather than the exception. The wider adoption of eSIMs across industries will drive innovation and create new opportunities for businesses. It is projected that eSIM technology will continue to evolve, supporting 5G networks , enhanced security features, and seamless integration with emerging technologies like augmented reality (AR) and virtual reality (VR) .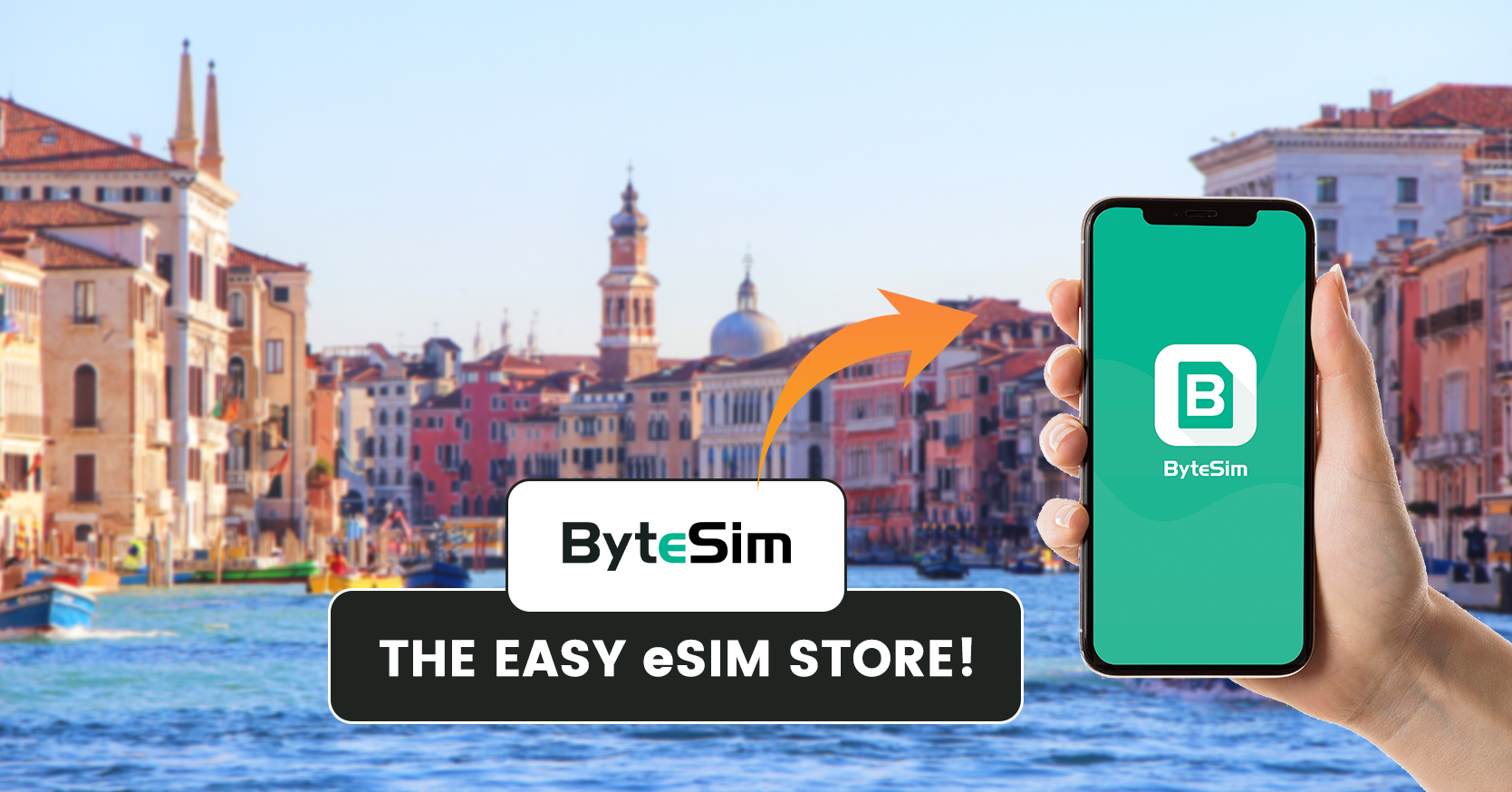 ESIMs have revolutionized the way we connect to cellular networks, providing greater flexibility, device integration, and simplified activation processes. As eSIM technology continues to expand its reach across industries, the advantages it offers, combined with the potential for further development, make it an essential component of our connected future. With its scalability and adaptability, eSIM technology holds the key to unlocking a world of seamless connectivity across devices, industries, and borders.
ByteSIM , here we only provide suitable eSIM products for ya'll! No matter where you are going, we can always connect you to the destination(200+ countries/areas coverage)!

Comment