Travel Guide to Bond With Spain 2024!
Aug 29,2023 | Tim
map of spain, polygonal mesh line map, flag map
Spain is a captivating country renowned for its rich history, cultural diversity, and stunning landscapes. So, today let's delve into some essential information before embarking on an adventure to this beautiful land!
What Should I Know Before Traveling to Spain?
Spain, located in the Iberian Peninsula, is situated in southwestern Europe, bordering the Mediterranean Sea to the east, the Atlantic Ocean to the northwest, and sharing land borders with France, Portugal, Andorra, and Gibraltar.
Due to its diverse geography, Spain experiences a variety of climates. In general, the country has a Mediterranean climate, characterized by mild winters and hot summers along the coast. However, the northern regions have a more oceanic climate, while the central plateau has a continental climate with hot summers and cold winters.
Spain operates on Central European Time (CET, UTC+1) during standard time and Central European Summer Time (CEST, UTC+2) during daylight saving time.
The official currency in Spain is the Euro (€). It's recommended to carry some cash as some places such as foodie stalls, restaurants and bars may not accept card payment. ATMs are widely available, and credit cards are generally accepted.
Spanish, also known as Castilian, is the 3rd largest official language spoken in the world and is the mother tongue in Spain. While most Spaniards speak Spanish, there are also regional languages such as Catalan, Galician, and Basque that you might encounter in specific areas.
Things to Consider Before Traveling to Spain
Check if you require a visa to enter Spain and ensure your travel documents are up to date.
Click* [ *here*** ](https://www.schengenvisainfo.com/spain/visa/) to learn more details about Spain visa requirements
Stay updated on the latest entry rules and requirements for Spain. Check if there are any specific COVID-19-related entry guidelines.
Click* [ *here*** ](https://www.exteriores.gob.es/Embajadas/nuevadelhi/en/Comunicacion/Noticias/Paginas/Articulos/Updated-COVID19-requirements-to-enter-Spain-.aspx) to check COVID-19-related entry guidelines
Face masks are still required in certain public spaces in Spain, such as public transport, airports, and train stations. Make sure to comply with local regulations.
In Spain, Metro is the most popular and cost-effective way to travel around the country in addition to trains( AVE), buses( Alsa), and taxis ( Blot, FREE NOW, Cabify, Uber).
Plan your accommodation to secure the best deals, especially during peak travel seasons.
Learn about local customs and etiquette to respect Spanish culture, especially do not criticize their food or talk about any nationalist topics in public!
Spain has implemented a nationwide ban on smoking on beaches. Smoking is prohibited in designated beach areas.
When Is the Best Time to Visit Spain?
The best time to visit Spain largely depends on your preferences and the regions you plan to explore. Spring (April to June) and fall (September to October) offer pleasant temperatures across the country.
However, if you're looking for beach vacations, summer (June to August) is ideal, while skiing enthusiasts should head to the mountains during winter (December to February).
The 10 Must-to-Go Places to Visit in Spain!
beautiful view of the plaza de espana in seville in spain
Explore the largest royal residence in Western Europe and admire its grand architecture and stunning interiors.
Platja de Ses Illetes, Formentera
beautiful shot of a rocky beach in formentera, spain
Head to this beautiful beach on the Balearic island of Formentera, known for its pristine white sand and turquoise waters.
La Sagrada Familia, Barcelona
burgos cathedral surrounded by trees in the city of spain
Marvel at Antoni Gaudí's masterpiece, the iconic Sagrada Familia, which showcases incredible architectural features and religious symbolism.
Cathedral-Basilica of Santa Maria of Palma, Mallorca
dome of palma de mallorca spain
Admire the impressive Gothic architecture of this cathedral, also known as La Seu, in Palma. Enjoy stunning views of the city and the sea from its towers.
high angle shot of a mesmerizing beach scenery in san sebastian, spain
Indulge in the culinary delights of this Basque city, known for its exceptional culinary scene and Michelin-starred restaurants. Don't miss the beautiful beaches and charming Old Quarter.
Sierra Nevada National Park
Explore this breathtaking national park in the Andalusian provinces of Almería and Granada, home to the highest mountains in continental Spain and offering incredible hiking and skiing opportunities.
courtyard of the myrtles in alhambra
Visit the Alhambra, a stunning palace and fortress complex that showcases Moorish architecture and intricate details. Explore its gardens, palaces, and the Generalife.
view of park guell in winter. barcelona
Experience the whimsical world of Gaudí at Park Güell, a vibrant park featuring unique architectural elements, colorful tilework, and panoramic views of the city.
plaza de espana and navarre bridge seville andalusia spain
Immerse yourself in the enchanting atmosphere of Seville, with its impressive cathedral, the Alcazar, and the iconic Plaza de España. Don't forget to enjoy traditional flamenco performances.
Valencia City of Arts and Sciences
white concrete structure beside body of water
Discover the futuristic architectural marvels at the City of Arts and Sciences in Valencia. Explore the Oceanografic, the Science Museum, and the stunning opera house.
These are just a few of the many incredible places to visit in Spain. Each region offers its unique charm, history, and cultural experiences. Whether you're interested in architecture, nature, or gastronomy, Spain has something to offer every traveler.
About Network----Bond With Spain!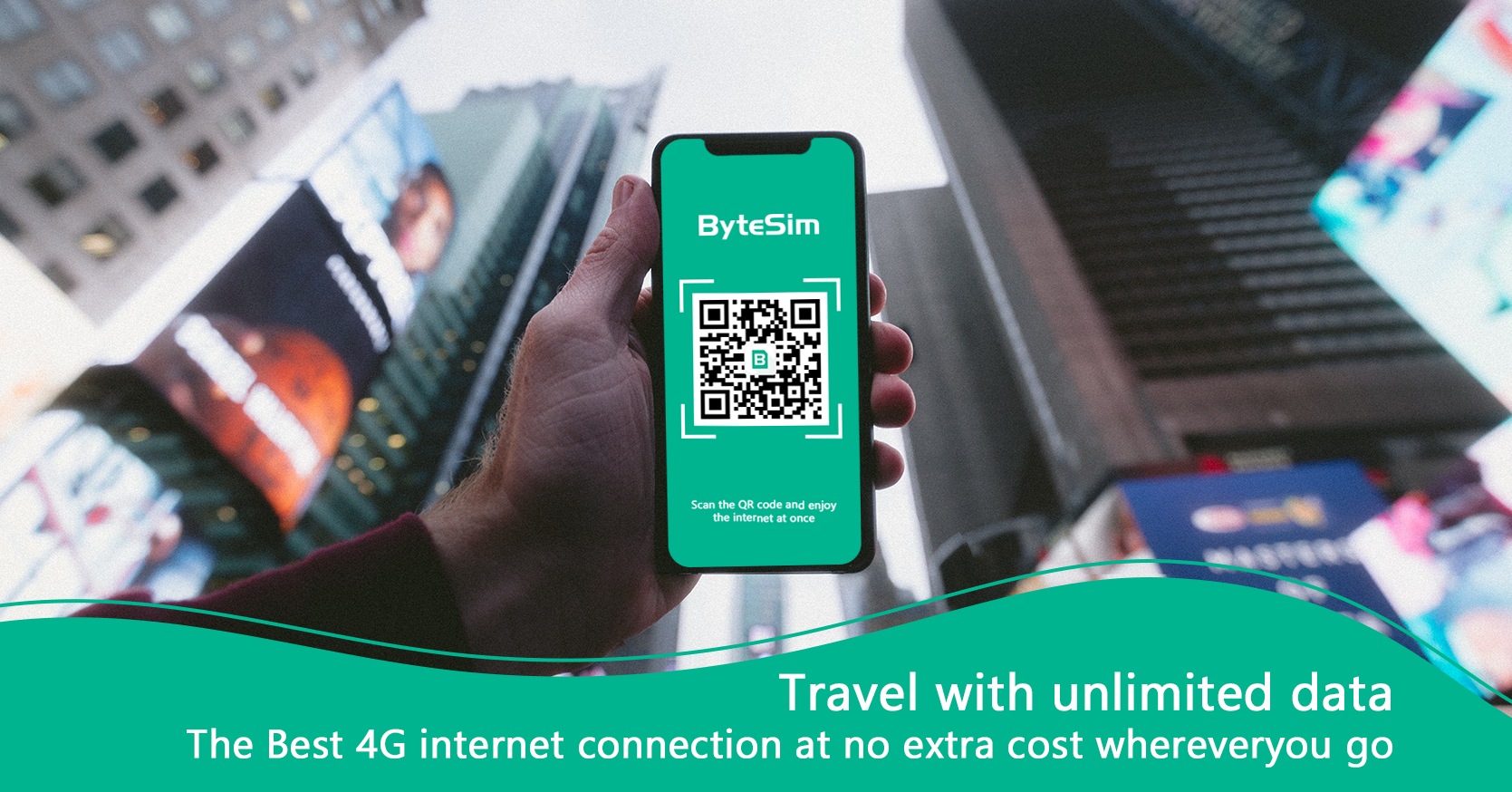 As we all know, the network plays a critical role in our daily life no matter when and where we are. It's already become the "part" of our body! So the Internet without any doubt, is the essential thing we should consider before landing on the new land. But HOW TO SELECT THE MOST SUITABLE NETWORK OPTION for my device?
In general, we need to consider how much data traffic we may consume and how long we may stay in a place that is out of our original signal coverage.
Here are some Spain eSIM data plan options for you:
300MB/500MB/GB/ For 1 Day

Per Day 300MB/500MB/1GB For 3 Days

Per Day 300MB/500MB/1GB For 5 Days

Per Day 300MB/500MB/1GB or Total 1GB/ For 7 Days

Per Day 300MB/500MB/1GB For 10 Days

Per Day 300MB/500MB/1GB For 15 Days

Unlimited Data (384 Kbps after 500MB/Day usage) FOR 15 Days

Unlimited Data (384 Kbps after 1GB/Day usage) For 15 Days

Per Day 300MB/500MB/1GB For 20 Days

Per Day 300MB/500MB/1GB/ or Total 3GB/Total 5GB/Total 10GB/Total 20GB/ For 30 Days
For more details about Spain eSIM data plan***
FAQs You May Be Interested In:
Q: Fastest solution if my eSIM doesn't work
1). Turn on data roaming.
2). Manually switch your network to the operators marked in the product description.
Q: What devices support eSIM?
You can check if your smartphone is eSIM compatible here .
Q: Can I have multiple phones scan the same QR code?
Sorry you cannot. After scanning the QR code for the first time using your phone, the binding is established, making it impossible for other phones to scan and use the QR code. One QR code cannot be scanned multiple times, and the scan will not work if the number of scans exceeds the limits.
Q: Should I switch on Data Roaming when using eSIM?
Yes. Please make sure that Data Roaming is on. Go to "setting"-"Cellular" and make sure to enable "Data Roaming". Don't forget to turn it off after using it, as well.
Q: If I lost my eSIM QR code, what can I do?
To become our user, please register and you can resend the QR code to your mailbox by order.
Q: May I know how to check the balance of the remaining data?
By going to your device's data settings, you can check how much data you have. To inquire about your remaining data usage, you can also contact our support team via email or WhatsApp.

Comment