How to Get a China eSIM: A Step-by-Step Guide
Aug 25,2023 | Matrix
Welcome to our comprehensive guide on obtaining a China eSIM card: "How to Get a China eSIM: A Step-by-Step Guide." If you're planning a journey to the vibrant landscapes and bustling cities of China, ensuring seamless connectivity is undoubtedly on your checklist. In this digital age, where staying connected is vital, navigating the realm of eSIM technology offers unparalleled convenience. With Bytesim, a trailblazing provider in the eSIM industry, gaining access to reliable, high-speed networks in China has never been easier. Experience unrestricted online access while traveling in China with ByteSIM innovative eSIM product, complete with a built-in VPN for seamless connection to Google, Facebook, TikTok, Twitter, and more.
In this guide, we'll walk you through the process of obtaining your eSIM for China. From understanding the advantages of eSIM over traditional SIM cards, harnessing the power of multi-operator coverage, to exploring the ease of 5G network access, we've got you covered. ByteSIM takes the lead with its exceptional offerings, including unlimited data plans, flexible options, and a user-friendly Android and iOS app for a seamless experience.
Whether you're a tourist captivated by China's rich history, a business traveler exploring new opportunities, or someone seeking an adventure off the beaten path, having an eSIM from Bytesim means staying connected effortlessly. Join us as we unravel the steps to acquire your eSIM, ensuring that your journey through China is accompanied by reliable connectivity and a touch of technological brilliance. Welcome to the future of travel communication with eSIM China!
Table of contents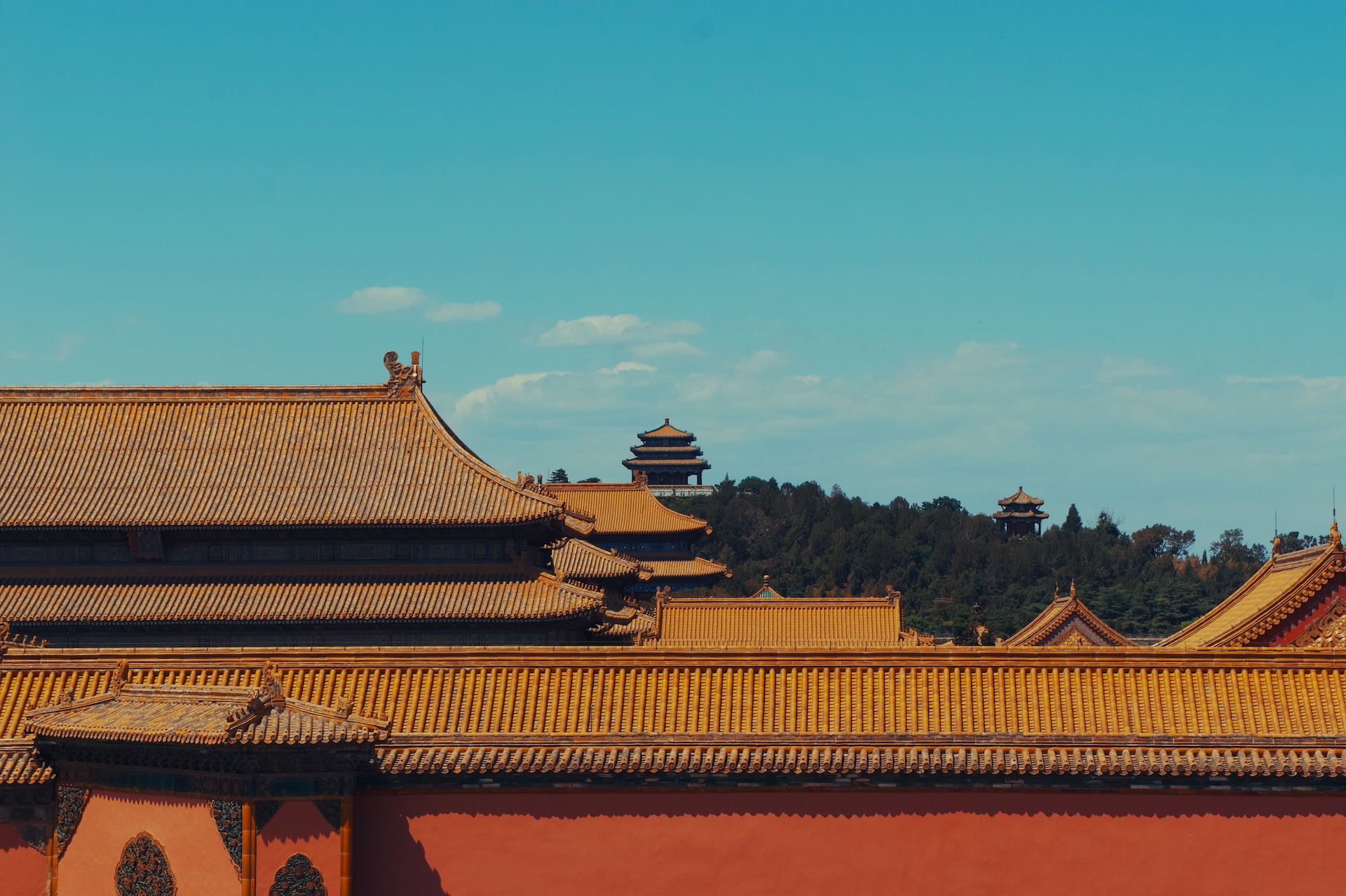 Introduction to eSIM Technology and Its Advantages
In the realm of modern travel, staying connected is paramount, and the emergence of eSIM technology has revolutionized the way we approach connectivity, particularly for travelers to China. Unlike traditional SIM cards, eSIM, or electronic SIM, is a digital alternative that eliminates the need for physical cards and offers a host of benefits tailored to the demands of today's global explorers.
For those embarking on a journey to China, navigating the intricacies of mobile connectivity can be a challenge. Enter the eSIM, a compact yet powerful solution that seamlessly integrates into your device, allowing you to connect to local networks effortlessly. When it comes to China travel, having an eSIM provides a distinct advantage over traditional physical SIM cards.
One key advantage is the convenience of not needing to switch out physical cards when changing carriers. With an eSIM, you can remotely switch between different network providers right from your device – a crucial feature in a country like China, where multi-operator coverage is essential for ensuring uninterrupted connectivity.
Furthermore, the eSIM's adaptability caters to the dynamic nature of travel. For travelers to China, the ability to choose from a variety of data plans, ranging from short-term to longer-term options, provides flexibility that aligns perfectly with diverse travel itineraries.
Considering the Great Firewall's impact on accessing certain online platforms, an eSIM equipped with a Virtual Private Network (VPN) becomes a game-changer. Travelers can utilize the built-in VPN to circumvent geo-restrictions and access global services like Google, Facebook, TikTok, and Twitter with ease – a significant advantage for staying connected, informed, and engaged while exploring China's rich culture and landscapes.
In essence, the eSIM technology tailored for China travel serves as a bridge between modern connectivity demands and the intricate experiences of exploring a vibrant nation. By offering remote network switching, flexible data plans, and VPN capabilities, eSIMs make staying connected in China seamless, efficient, and encompassing the essence of technology's role in enhancing travel experiences.
Why Choose an eSIM Card, Especially for Traveling to China
When it comes to international travel, specifically to a dynamic destination like China, opting for an eSIM card over traditional methods presents a range of compelling advantages. Let's delve into these key points that highlight why an eSIM card is the optimal choice for seamless connectivity during your China travel:
Effortless Accessibility with eSIM Technology:
Embrace the simplicity of eSIM technology, eliminating the need for a physical SIM card. With eSIM, you can activate and manage your mobile plan directly from your device, saving time and avoiding the hassle of finding and inserting a traditional SIM card upon arrival.
Optimal Convenience for Multi-Destination Travel:
Navigating multiple destinations within China demands a connectivity solution that's as versatile as your journey. ByteSIM steps up to the challenge with a unique offering that simplifies your travel experience.
Imagine having a single eSIM card that effortlessly covers not just mainland China but also the vibrant hubs of Hong Kong and Macau. ByteSIM's tri-region coverage ensures that whether you're exploring the bustling streets of Beijing, conducting business in Hong Kong, or enjoying the entertainment in Macau, your connectivity remains seamless.
No more juggling multiple SIM cards or dealing with the hassle of changing settings when you move between regions. With ByteSIM's universal package, your device automatically connects to the strongest available network, ensuring you stay connected without interruption.
ByteSIM's tri-region coverage is designed to make your multi-destination adventure smooth and hassle-free. Experience the freedom of connectivity that adapts to your journey and enhances your travel memories, all while enjoying the exceptional network quality ByteSIM is known for.
Fluid Transition between Carriers for Better Coverage:
China's vast landscape demands versatile coverage. eSIM technology empowers you to switch between different network carriers without changing physical SIM cards. Enjoy the freedom of connecting to the carrier with the best signal strength in your current location, ensuring consistent connectivity throughout your travels.
Tailored Data Plans for Your Itinerary:
When visiting China, having access to flexible data plans is essential. eSIM providers often offer a range of plans, accommodating both short-term and extended stays. This adaptability allows you to choose the plan that aligns with your specific itinerary, optimizing your data usage and cost-effectiveness.
Seamless Integration with Your Device:
eSIM cards are seamlessly integrated into modern smartphones, tablets, and wearables. This integration ensures that you can stay connected without carrying additional hardware, contributing to a lighter travel load and a more streamlined experience.
Overcoming the Great Firewall with VPN Integration:
The eSIM's compatibility with Virtual Private Networks (VPNs) is a standout feature for travelers to China. By choosing ByteSIM's eSIM card with built-in VPN capabilities, you can bypass China's internet restrictions and access global services like Google, Facebook, and other blocked platforms.
Environmental Consciousness and Sustainability:
Opting for an eSIM card aligns with eco-friendly practices by reducing the consumption of physical SIM cards and packaging materials. Make a positive impact on the environment while enjoying the convenience of modern connectivity.
In conclusion, an eSIM card designed for China travel encapsulates convenience, adaptability, and connectivity in a single solution. Seamlessly switch networks, tailor your data plan to your journey, and navigate China's digital landscape with ease, all while minimizing environmental impact. An eSIM card is your gateway to an enhanced travel experience in one of the world's most captivating destinations.
Telecom Operators for China Travel
When it comes to selecting an eSIM provider for your travel to China, it's essential to consider the nuances of network coverage, pricing, and performance offered by the major telecom operators: China Mobile, China Unicom, and China Telecom. Each operator brings its unique strengths to the table, catering to various traveler preferences and connectivity needs.
China Mobile eSIM: Unrivaled Network Coverage and Signal Strength

China Mobile boasts an extensive network coverage that surpasses that of both China Unicom and China Telecom. Their signal strength is a standout feature, ensuring reliable connectivity even in remote areas. With a remarkable number of base stations and a significant market share, China Mobile's dominance in the telecom industry is palpable. While they lead in terms of base station count and revenue, their investment in 5G technology further solidifies their position in network coverage, especially in rural areas.
China Unicom eSIM: Exceptional Value for Money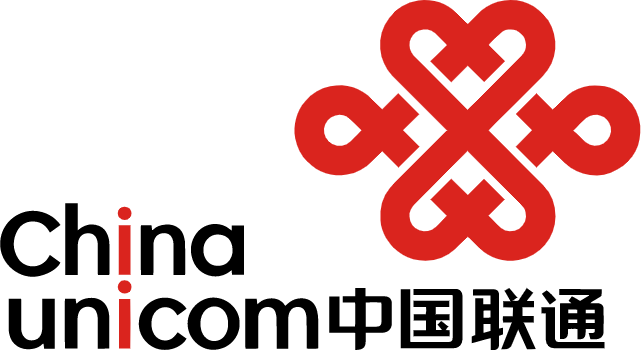 China Unicom has earned a reputation for providing high value for money, particularly for users with high data usage requirements. Their pricing is relatively affordable, making them an attractive option for travelers seeking substantial data packages. While their network coverage might not match China Mobile's extensive reach, their offerings resonate with budget-conscious travelers who prioritize cost-effectiveness without compromising too much on quality.
China Telecom eSIM: Balanced Pricing and Broadband Origins

China Telecom, with its origins rooted in broadband services, offers a balanced approach to eSIM solutions. Their pricing falls between the affordability of China Unicom and the comprehensive reach of China Mobile. While they might not lead in terms of network coverage, China Telecom remains a solid choice, especially for travelers who value balanced pricing and a reliable digital experience.
In terms of pricing, China Unicom stands out as the most budget-friendly option, followed by China Telecom and China Mobile with slightly higher rates. It's worth noting that in urban areas, the differences among the three operators are not as pronounced as in remote towns and villages.
As you evaluate these eSIM providers for your China travel, consider your travel itinerary, data consumption habits, and the locations you'll be visiting. Whether you prioritize extensive network coverage, affordability, or a balanced approach, there's an eSIM solution tailored to your needs. With China's rapid technological advancements, you can look forward to a seamless and well-connected journey, regardless of which telecom operator you choose.
Which is the best eSIM for China?
When it comes to choosing the best eSIM for your travels in China, one provider stands out with an array of remarkable features that redefine connectivity. Introducing ByteSIM, your all-in-one eSIM solution that offers a multitude of advantages for a seamless and enhanced travel experience.
Unlimited Data and Tri-Region Coverage
With ByteSIM, you can bid farewell to data limitations. Enjoy the freedom of unlimited data usage, enabling you to stay connected, stream content, and share your experiences without constraints. What's more, ByteSIM's eSIM card covers not just mainland China, but also the vibrant regions of Hong Kong and Macau. Seamlessly navigate between these destinations without the hassle of swapping SIM cards.
Direct Access to Leading Platforms (VPN)
ByteSIM's eSIM comes equipped with a built-in Virtual Private Network (VPN) that enables you to access websites like Google, Facebook, Twitter, and more – even in the face of China's internet restrictions. Experience uninterrupted browsing and social interactions as you connect with the world.
5G High-Speed Network and Multi-Carrier Flexibility
Step into the future with ByteSIM's 5G capabilities, which offer speeds approximately 10 times faster than traditional 4G networks. ByteSIM's commitment to quality extends to its multi-carrier flexibility, allowing you to seamlessly switch between China's major operators for optimal coverage and performance.
Extensive Coverage Even in Remote Areas
ByteSIM's eSIM ensures that you remain connected even in the most remote corners of China. Enjoy a robust network that extends to rural villages and off-the-beaten-path attractions, providing you with uninterrupted connectivity and the ability to capture every moment.
Affordable Pricing and Payment Flexibility
Starting at just $2.9, ByteSIM offers an exceptional value proposition. Compared to other options like Holafly, ByteSIM provides similar features at a fraction of the price. What's more, ByteSIM supports a wide range of payment methods, including local wallets from over 50 countries worldwide, as well as international options like PayPal, Apple Pay, and Google Pay.
Mature Loyalty Points System
ByteSIM's membership rewards system allows you to earn and redeem points for cash discounts, making your connectivity experience even more cost-effective.
In conclusion, when seeking the best eSIM for China travel, ByteSIM emerges as the optimal choice. With unparalleled features such as unlimited data, tri-region coverage, VPN integration, 5G capabilities, and a competitive pricing model, ByteSIM redefines connectivity on your journey through China. Say goodbye to connectivity limitations and embrace a seamless, fast, and convenient eSIM solution that enhances your travel experience to the fullest.
How much does an eSIM cost for China?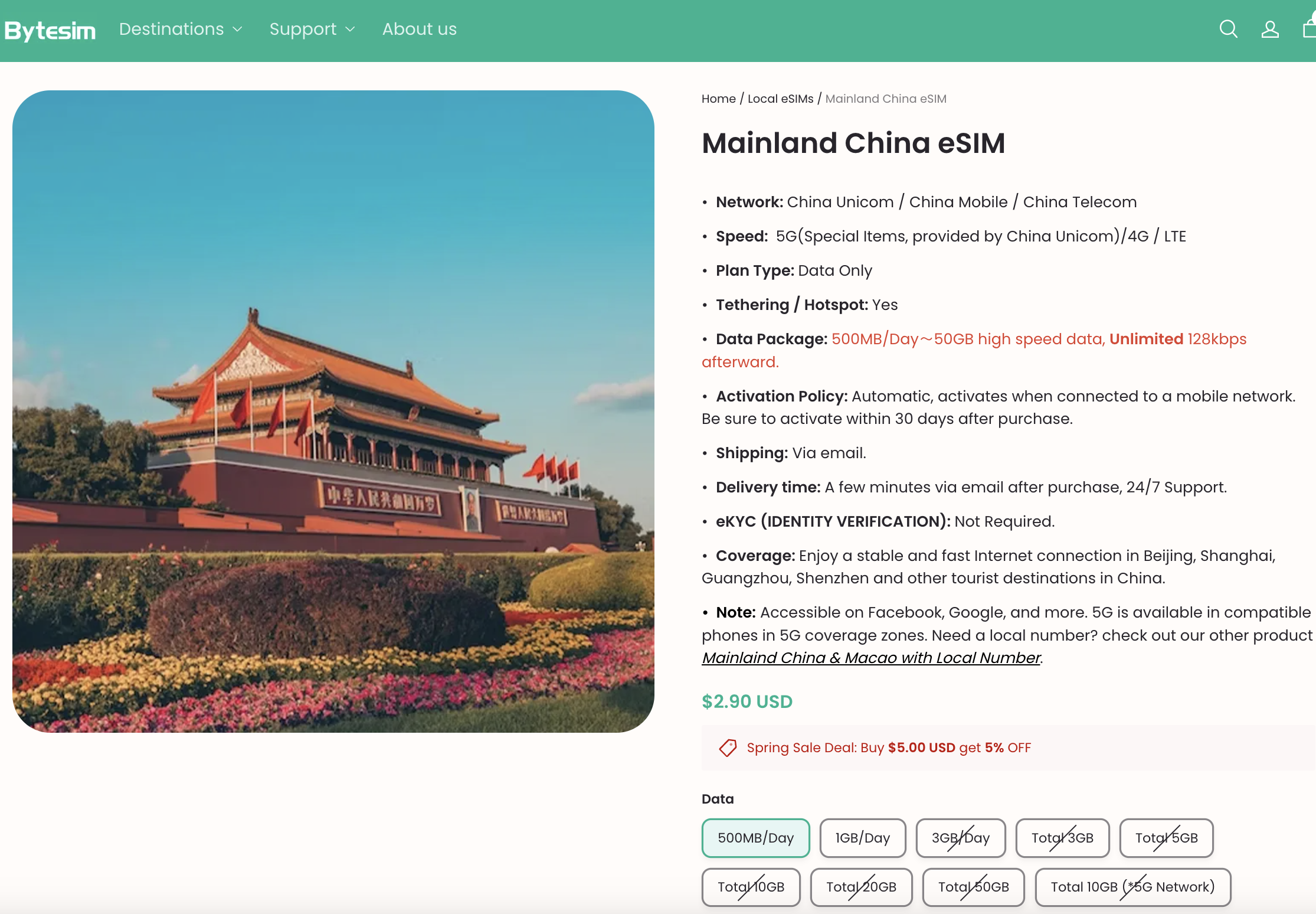 Check out the prices for a ByteSIM eSIM for China.
| | | | |
| --- | --- | --- | --- |
| Brand | Data | Service Days | Price ($USD) |
| ByteSIM | 500MB/Day-Unlimited | 1-30 Days | 2.9-37.9 |
| ByteSIM | 1GB/Day-Unlimited | 1-30 Days | 3.5-60.9 |
| ByteSIM | 3GB/Day-Unlimited | 3-30 Days | 11.5-94.5 |
| ByteSIM | Total 3GB-Unlimited | 3-30 Days | 5.9-9.9 |
| ByteSIM | Total 5GB-Unlimited | 3-30 Days | 10.9-14.9 |
| ByteSIM | Total 10GB-Unlimited | 3-30 Days | 19.9-27.9 |
| ByteSIM | Total 20GB-Unlimited | 3-30 Days | 39-54 |
| ByteSIM | Total 50GB-Unlimited | 3-30 Days | 98.9-119 |
| ByteSIM | Total 10GB (*5G Newtwork) | 30 Days | 54.9 |
| Airalo | 10GB | 30 Days | 28 |
| Holafly | 3GB/Day-Unlimited | 5 Days | 19 |
Table 1. Virtual SIM Card rates with ByteSIM's China data. Source: ByteSIM
Frequently Asked Questions (FAQs)
1. Do I Need to Provide Personal Identification for Activation?
No, ByteSIM's eSIM activation does not require any form of personal identification or documentation. You can enjoy hassle-free activation without the need to submit passport or ID information.
2. Can I Use eSIM in China?
Absolutely. eSIM technology is fully compatible with China's mobile networks, allowing you to enjoy seamless connectivity throughout the country.
3. Can China eSIM Access International Websites like Google Maps and Facebook?
Yes, ByteSIM's eSIM card is designed to bypass China's internet restrictions, enabling you to access international websites such as Google Maps, Facebook, and other platforms without any hindrance.
4. Does ByteSIM Provide 5G Network Access?
Yes, ByteSIM offers 5G network access, providing speeds that are approximately 10 times faster than traditional 4G networks. Experience blazing-fast connectivity for all your data needs.