eSIM for Travelers in India: Benefits and Tips for International Roaming
Aug 22,2023 | Jack
Table of contents
Understanding eSim for Travelers
Benefits of eSims for Indian Travelers
Tips for Using eSim for International Roaming
Researching eSim Providers in Destination Countries
Purchasing and Activating eSIMs Before Travel
Data Management & Monitoring Usage
Overcoming Challenges & Potential Limitations
Network Coverage in Remote Areas
Dual SIM Devices and Managing SIM Preferences
eSIM Security and Privacy Considerations
Case Studies & User Experiences
eSIM for traveling to India offers seamless connectivity across diverse regions. Activate before arrival, manage via user-friendly apps, and choose plans tailored to data needs. Enjoy local network access, language support, and instant top-ups for a hassle-free travel experience.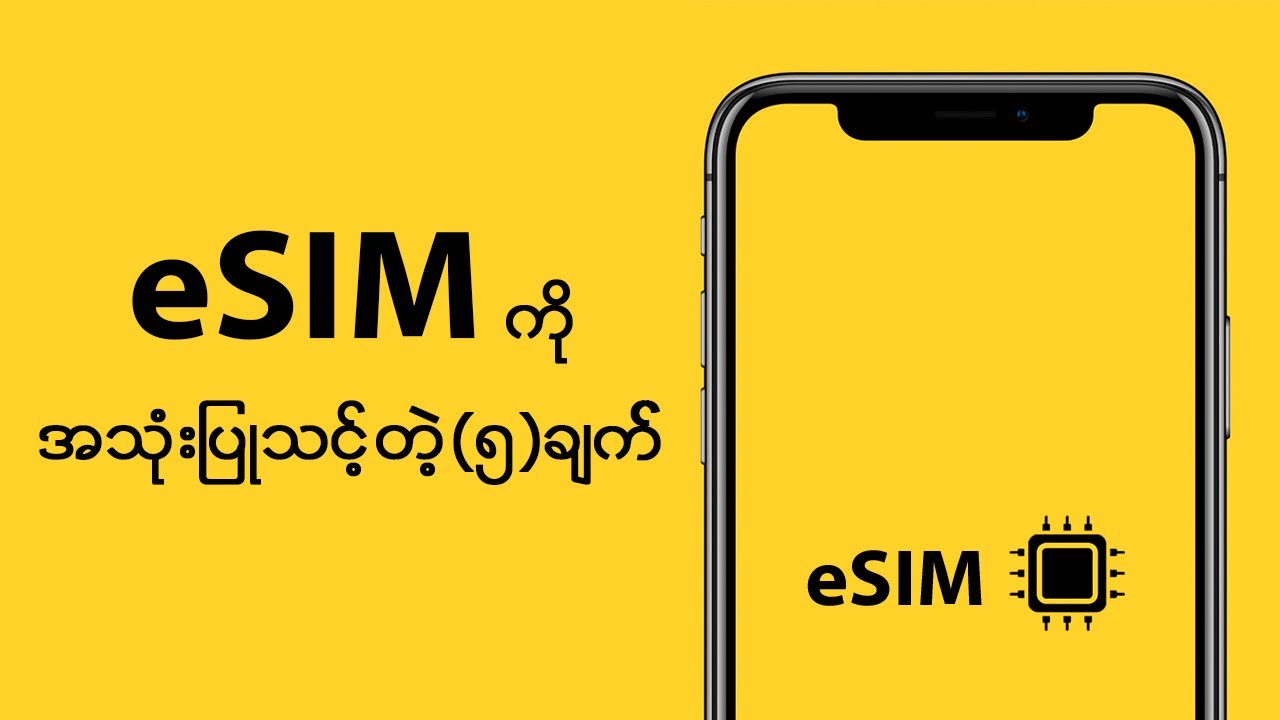 Stay connected effortlessly while exploring India's vibrant landscapes and cultures. In this article, you'll get to learn about all the details associated with eSims if you're planning to pay a visit to the Republic of India.
Understanding eSim for Travelers
eSim Technology
eSIM offers numerous advantages over physical SIM cards:
Flexibility: Switch between carriers and plans without changing SIMs.
Convenience: No need for physical cards; activate, manage, and switch plans digitally.
Travel Ease: Instantly access local networks when traveling internationally.
Remote Activation: Activate eSIMs before arrival for immediate connectivity.
Dual SIM Devices: Use multiple numbers without the need for multiple physical SIM slots.
Eco-Friendly: Reduce plastic waste associated with traditional SIM cards.
Space Saving: Free up device space by eliminating physical SIM trays.
Security: Enhanced security features for SIM profiles and easier SIM lock management.
Future-Proofing: Adapt to evolving technology without changing physical cards.
Effortless Management: Monitor data usage and top-up directly from device apps.
How eSims Facilitate Roaming
eSIM facilitates international roaming by allowing travelers to switch between local networks seamlessly without the need for physical SIM card changes.
Remote Activation: Before traveling, you can remotely activate an eSIM profile provided by a local carrier or an eSIM provider that offers international coverage.
Multiple Profiles: eSIM-enabled devices can store multiple eSIM profiles simultaneously. You can have your home carrier's profile and add temporary profiles for international travel.
Local Network Access: Upon arrival in a foreign country, you can easily download and activate a local eSIM profile via an app or QR code provided by the local carrier. This grants you access to the local network.
Seamless Switching: With multiple eSIM profiles stored on your device, you can switch between them effortlessly based on your location. This ensures you always connect to the most suitable local network.
Benefits of eSims for Indian Travelers
Flexibility & Convenience
eSIM offers the flexibility to switch between carriers and plans digitally, eliminating the need for physical SIM card changes. You can easily activate and manage eSIM profiles through apps, adapting to your travel needs effortlessly. This convenience enhances your overall connectivity experience.
● Multi-Country Profiles
With eSIMs, you can store multiple profiles on a single device. This means you can have distinct eSIM profiles for each country you plan to visit, all preloaded and ready for activation.
● Borderless Activation
Before departing, activate the eSIM profile for your first destination. As you cross borders, simply switch to the appropriate eSIM profile through your device's settings or a dedicated app.
● Uninterrupted Communication
Switching between eSIM profiles ensures that your phone number and data services remain consistent, enabling seamless communication throughout your journey.
Cost Savings
eSIM enables cost-effective connectivity through local data plans or pay-as-you-go options, often avoiding exorbitant international roaming charges. By choosing affordable plans that match your data usage, you can enjoy significant savings while staying connected abroad.
● Avoid High Roaming Fees
Traditional roaming charges can be exorbitant. eSIMs allow you to sidestep these fees by opting for local data plans at competitive rates.
● Tailored Data Plans
eSIMs enable you to select data plans that precisely match your usage patterns and trip duration, preventing overpaying for unused data.
● Local Rates
With eSIMs, you tap into local rates rather than being subject to your home carrier's international pricing, resulting in substantial savings.
● No Need for Physical Cards
eSIMs eliminate the need to buy physical SIM cards, reducing upfront costs and the hassle of obtaining new cards in each country.
Travel Lighter
With eSIM, you can leave behind the hassle of carrying and managing multiple physical SIM cards. Your device's eSIM capability allows you to travel lighter and more efficiently, simplifying your packing and reducing the risk of losing or damaging physical SIM cards.
Tips for Using eSim for International Roaming
Researching eSim Providers in Destination Countries
Plan Ahead: Begin your research well before your trip to have ample time to evaluate providers and options.
Coverage Maps: Check coverage maps and user reviews to gauge the reliability of eSIM providers in specific regions.
Plan Variety: Look for providers offering a range of plans to match your data, voice, and duration requirements.
User Feedback: Read traveler reviews or forums to gather insights on real-world experiences with different eSIM providers.
Local Recommendations: Seek recommendations from locals, hotels, or fellow travelers for trusted eSIM options.
Purchasing and Activating eSIMs Before Travel
1. Research eSIM Providers
Research reputable eSIM providers that offer international coverage and have partnerships with carriers in your destination countries. Compare plans, coverage, and user reviews to choose the best option.
2. Check Device Compatibility
Ensure your smartphone or device supports eSIM functionality. Most modern devices, including iPhones, Google Pixel, and select Android phones, are eSIM compatible.
3. Choose Suitable Plans
Select eSIM plans that align with your data, voice, and messaging needs for the duration of your international trip. Consider data allowances, validity periods, and any special features.
4. Purchase eSIM
Visit the eSIM provider's website or app to purchase the desired eSIM plan. Follow the instructions to select your plan, enter your device's IMEI or eSIM number, and provide necessary details.
Data Management & Monitoring Usage
1. Use Wi-Fi Whenever Possible
Connect to secure Wi-Fi networks for data-intensive activities like browsing, streaming, and downloading. Many hotels, cafes, and public spaces offer free Wi-Fi.
2. Monitor Data Usage
Regularly check your device's data usage settings or use third-party apps to track how much data you've consumed. Set up data usage alerts to receive notifications as you approach your limit.
3. Download Offline Maps
Before your trip, download offline maps for the regions you'll be visiting. This reduces the need for real-time navigation and minimizes data usage.
4. Optimize App Settings
Configure apps to use less data by adjusting settings. Disable auto-play videos, background app refresh, and automatic app updates to conserve data.
5. Limit Video Streaming
Avoid streaming high-definition videos while on mobile data. Opt for lower quality or download videos over Wi-Fi to watch offline.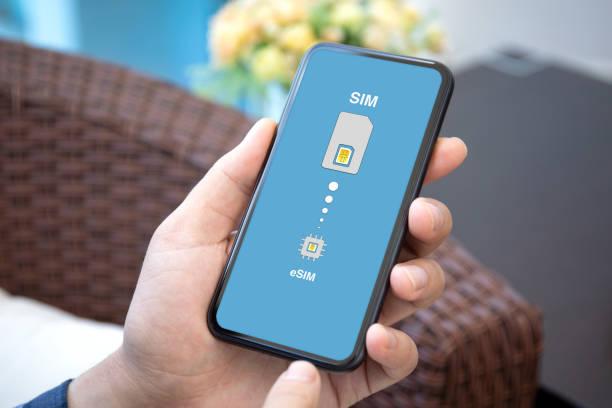 Overcoming Challenges & Potential Limitations
Network Coverage in Remote Areas
Addressing potential challenges with eSIM coverage in less-populated or remote areas requires proactive strategies to ensure consistent connectivity.
Research Network Coverage: Before traveling to remote areas, research eSIM providers known for wider coverage and reliable signal strength, even in less-populated regions.
Multi-Carrier Support: Opt for eSIM providers with partnerships with multiple local carriers. This increases the chances of finding a network with better coverage in remote locations.
Physical SIM as Backup: Carry a physical SIM card from a local carrier as a backup option, especially if you anticipate traveling to areas with limited eSIM coverage.
Offline Maps and Resources: Download offline maps, guides, and resources for remote areas. This reduces the need for constant data connectivity while navigating.
Local Recommendations: Seek advice from locals or fellow travelers who have experience in the area. They might suggest carriers or spots with better connectivity.
Dual SIM Devices and Managing SIM Preferences
Set Default SIM: Configure your device to use a preferred SIM for calls, texts, and data. Assign your primary number to the preferred SIM slot to simplify communication.
Data Preferences: Choose which SIM to use for data. Prioritize eSIM for data-intensive tasks and reserve the physical SIM for calls and texts, or vice versa.
Customize Contacts: Assign specific contacts to each SIM for calls and texts, ensuring you use the appropriate number for your communication needs.
Roaming Plans: Activate roaming plans on the SIM that provides the best rates and coverage for the region you're traveling to.
App-Specific Preferences: Some apps allow you to select which SIM card to use for data. Customize settings for messaging apps, email clients, and social media.
Quick Switching: Most dual SIM devices offer quick settings to switch between SIMs for calls, texts, and data without navigating through menus.
Data Synchronization: Be mindful of where you save data (contacts, photos, etc.). Ensure synchronization works seamlessly between both SIMs.
eSIM Security and Privacy Considerations
Opt for well-known and trusted eSIM providers with a solid track record to ensure reliable and secure connectivity.
Connect to secure Wi-Fi networks or use a Virtual Private Network (VPN) when accessing sensitive information over public networks.
Set a PIN lock for your eSIM to prevent unauthorized access. This adds an extra layer of security in case your device is lost or stolen.
Enable 2FA for your eSIM account to enhance account security and prevent unauthorized access.
Only share your eSIM details with reputable sources, and avoid disclosing sensitive information to unverified individuals or websites.
Case Studies & User Experiences
1. Case Study & User Experience of Priya
Priya, a frequent traveler from Mumbai, shared her experience of using an eSIM during a European trip. She praised the ease of activating a local eSIM profile upon landing, which allowed her to instantly access data and navigate through unfamiliar cities without searching for a local SIM card.
2. A Couple's User Experience on eSims
Neha and Rahul, a couple from Bangalore, embarked on a Southeast Asia adventure. They highlighted the convenience of having different eSIM profiles for each country they visited. This flexibility allowed them to switch between local networks effortlessly, ensuring uninterrupted communication and social media sharing.
Conclusion
So far you've got a clear picture of how eSims prove to be helpful for travelers visiting to & from India. Packing your bags for an international trip is sure fun, but in order to avoid inconvenience, it's very important to get an eSim. eSims have become one of the most necessary items when traveling abroad, whether it's for a day, week, or a month. It'll help you enjoy your international trip hassle-free and smoothly.
Comment