Real-World Applications and Experiences of Using eSIM in India Travel
Nov 18,2023 | wilming
In the ever-evolving landscape of technological advancements, eSIM (Embedded SIM) technology has emerged as a game-changer, particularly in the realm of international travel, and India stands as a prime example of its practical application. An eSIM, fundamentally, is a virtual SIM card embedded within a mobile device, eliminating the need for a traditional physical SIM card. Its application in India travel is transforming the way international travelers connect and stay in touch with this culturally rich and geographically diverse nation.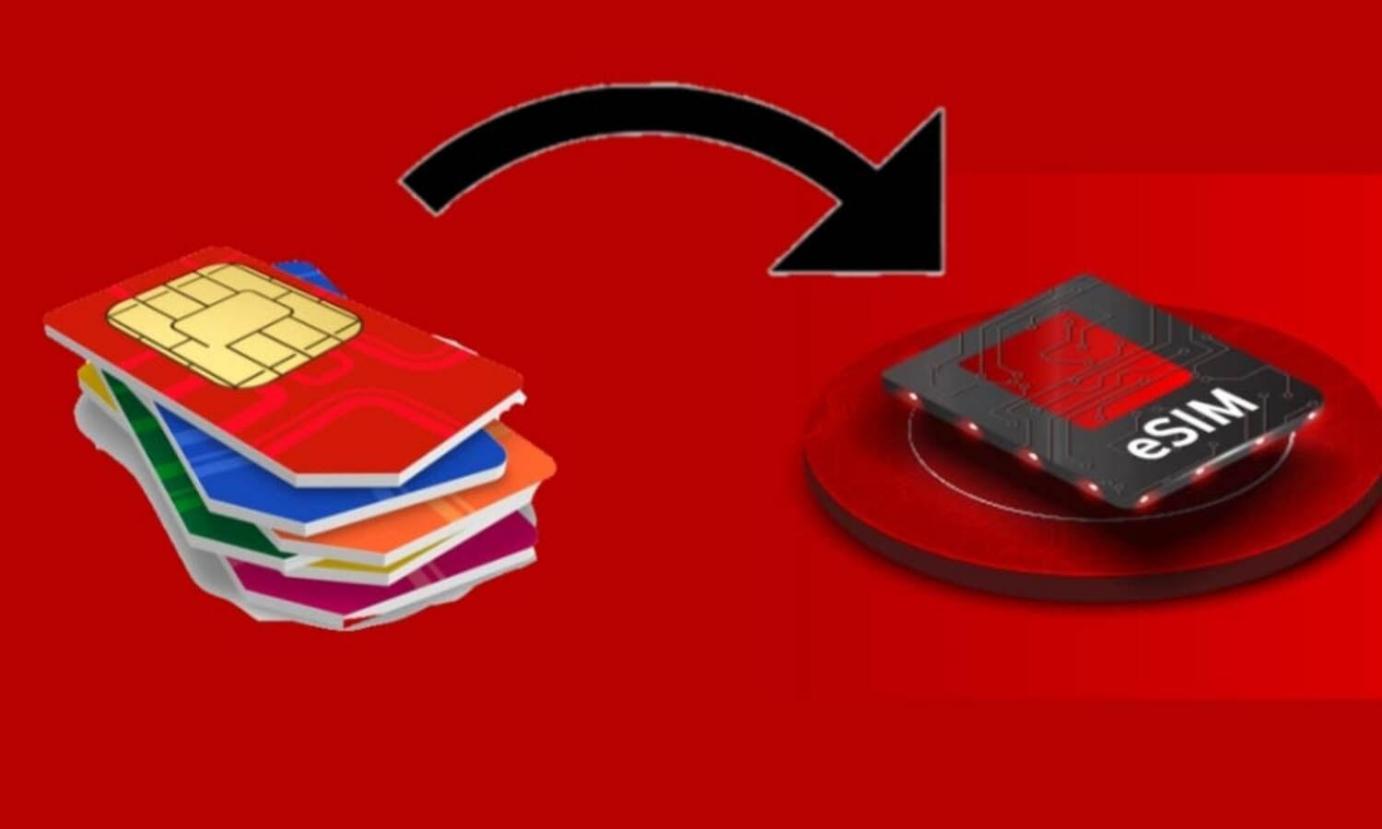 Why is eSIM Attractive to International Travelers in India?
eSIM technology offers a host of advantages that make it exceptionally appealing to international travelers, especially when exploring a vast and multifaceted country like India.
International travelers often dread the exorbitant roaming charges incurred when using their native SIM cards abroad. eSIM provides a cost-effective alternative, with affordable data and call plans tailored to meet the specific needs of tourists, helping them stay connected without breaking the bank.
eSIM's flexibility allows travelers to remain connected even in remote areas where traditional SIM cards might struggle to provide network coverage. This is crucial in a country as diverse as India, where travelers venture into both bustling cities and remote, off-the-beaten-path locations.
eSIM technology offers secure and encrypted connectivity, safeguarding travelers' data and personal information from potential threats. This reassurance is invaluable, especially when exploring unfamiliar terrains.
These advantages make eSIM a valuable asset for international travelers in India, simplifying the connectivity process, enhancing their travel experience, and ensuring they stay connected even in the most remote corners of this captivating country. This article will look into these real-world applications and experiences of using eSIM in India travel, providing insights into how this technology is transforming the way people explore and navigate the vast and diverse landscapes of India.
Advantages of eSIM for Traveling in India
eSIM technology has significantly transformed the way travelers experience India, offering a multitude of advantages that enhance their journey through this diverse and culturally rich nation. Here are some key benefits of using eSIM in India:
Empowering Flexibility: Effortless Carrier Switching with eSIM
One of the most significant advantages of eSIM technology is its ability to allow travelers to switch between different carriers without the hassle of changing physical SIM cards. In India, where each region may have varying network coverage and service quality, this feature is invaluable. Travelers can easily switch between carriers as they move from one city to another, ensuring that they always have the best network coverage available. For example, while exploring the bustling streets of Mumbai, a traveler can enjoy the reliable network provided by one carrier, and then effortlessly switch to another while discovering the serene landscapes of Kerala.
The Cost-Effective Perks of eSIM for Travelers in India
Traditional SIM cards often come with exorbitant roaming charges when used in India. eSIM offers a cost-effective alternative, with data and call plans specifically designed for travelers. These plans are often more affordable than traditional options, reducing the financial burden of staying connected while exploring India. For instance, a traveler can save a substantial amount by using an eSIM to access maps, make calls, and stay connected with friends and family compared to incurring hefty roaming charges with their native SIM card.
Seamless Roaming Across Diverse Indian Cities
Travelers in India often hop between cities to explore its rich diversity. eSIM makes this transition seamless, allowing the same device to work effectively across multiple cities without the need for physically switching SIM cards. Whether you're navigating the historical monuments of Delhi, shopping in the tech hub of Bangalore, or enjoying the serene backwaters of Alleppey, you'll experience the same convenience, ensuring that your device is your reliable travel companion throughout your Indian adventure.
By offering the flexibility to switch carriers, delivering cost-effective connectivity, and facilitating device use across multiple Indian cities, eSIM technology proves to be a valuable companion for travelers in India. It ensures that they can stay connected, explore diverse landscapes, and savor the vibrant culture without the inconvenience of traditional SIM card limitations, thereby enhancing their overall travel experience.
Practical Application Cases
In the real-world context of traveling in India, eSIM technology has proven to be an invaluable asset, offering numerous practical application cases that significantly enhance the travel experience. Let's delve into some of these real-life scenarios where eSIM has made a difference:
Seamless Connectivity: Activating eSIMs at the Airport and Upon Arrival
Travelers arriving in India can seamlessly activate their eSIM at the airport or upon reaching their destination. This simple process involves connecting to the local network and obtaining an eSIM plan, ensuring uninterrupted connectivity. Practical experiences shared by travelers indicate the convenience of activating eSIM upon arrival. Many have expressed that they were impressed with how easy it was to set up, allowing them to be online and connected in a matter of minutes. This quick activation process is particularly appealing to jet-lagged travelers who want to stay in touch with loved ones or access essential services as soon as they land.
Unleashing the Wonders of India: City Roaming with eSIM
India is a vast and diverse country, with each city offering unique experiences and landscapes. eSIM's ability to provide stable connections and network coverage across these diverse environments is crucial. Travelers have reported using eSIMs in different cities, such as Delhi, Jaipur, and Mumbai, and have highlighted the reliability of the technology. They often share their experiences of uninterrupted access to navigation apps for discovering historical sites, food delivery services, or ride-sharing apps to explore city landmarks. These experiences underscore how eSIM ensures that travelers are always well-connected, regardless of the city they are exploring.
Staying Connected: eSIMs as Lifelines in Travel Emergencies
In the unpredictability of travel, especially in a country as vast as India, emergency situations can arise. Whether it's a medical issue, losing one's way in an unfamiliar place, or simply needing assistance, eSIM ensures continuous contactability. Travelers have recounted instances where eSIM proved to be a lifesaver. In emergencies, they could quickly access medical services or contact local authorities for assistance. The reliability and efficiency of eSIM in these situations provided travelers with a sense of security and the means to seek help when needed the most.
The practical application cases reveal how eSIM technology is revolutionizing the way travelers experience India. From effortless activation at the airport to stable city roaming and reliable emergency contact, eSIM has become a trusted companion for those exploring this multifaceted nation.
Tips & Suggestions for Choosing an eSIM
Choosing the right eSIM for your travels in India can greatly impact your overall experience. To make an informed decision, consider the following tips and suggestions:
How to Purchase eSIM?
When it comes to purchasing an eSIM for your journey, you have several options. You can buy an eSIM online in advance of your trip, allowing you to have it ready before you even land in India. This is a convenient option, as you can review different plans, pricing, and carriers from the comfort of your home. Alternatively, eSIMs can also be purchased upon arrival at international airports, especially in major cities like Delhi, Mumbai, and Bangalore. Travelers often find this option beneficial as it allows them to connect as soon as they land. Ensure that your smartphone is eSIM compatible, and follow the simple activation steps.
Choosing Your Network Partner in India
India boasts a diverse telecommunications market, with several major carriers offering eSIM plans. To select the right operator, it's essential to consider your specific needs. Research carriers such as Jio, Airtel, and Vi (Vodafone Idea) to understand their network coverage and eSIM plans. While some may prioritize data packages for extensive internet use, others may offer more talk time or special tourist packages. Choosing an eSIM plan that aligns with your requirements, whether it's more data for streaming or unlimited calls for staying connected with loved ones, is crucial.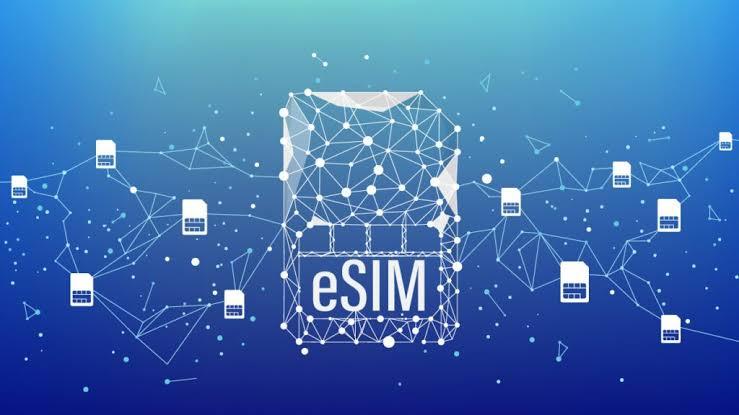 Ensuring Connectivity: Your Lifeline in Unpredictable Situations
While eSIM technology provides reliable connectivity, it's always wise to have a backup communication plan. In remote or rural areas, network signals can occasionally fluctuate, and you might find yourself in a location with limited eSIM support. In such cases, having an additional physical SIM card can be invaluable. This backup ensures that you remain reachable and connected, even if your eSIM experiences temporary disruptions.
Making the right choice when selecting an eSIM for your travels in India is pivotal. Purchasing an eSIM in advance or upon arrival, selecting the most suitable operator and plan, and having a backup communication plan can ensure a seamless and uninterrupted experience as you explore this diverse and captivating country.
The eSIM technology has revolutionized the way international travelers experience India. eSIM India is your reliable travel companion, with its practical applications and numerous benefits, eSIM has become the go-to choice for staying connected during your journey through this diverse and enchanting country.


Comment