A Delightful Gourmet Journey: The 10 Must-Try Delicacies in China
Nov 18,2023 | Tom
photo chinese new year dish on wooden background
China, with its diverse culinary traditions and rich flavors, offers a gastronomic journey like no other. From aromatic street food to elaborate banquets, Chinese cuisine is a delightful fusion of tastes, textures, and regional specialties. For food-loving travelers, exploring the culinary treasures of China is an experience to savor. In this gourmet travel guide, we present the 10 most recommended delicacies in China that will tempt your taste buds and leave you craving for more.
Image result for Xiao Long Bao
Begin your culinary adventure with the famous dish of Xiao Long Bao! These steamed soup dumplings originated in Shanghai and have gained worldwide popularity. So if you wanna try the most orthodox Xiao Long Bao, Shanghai is the must-to-go place. Delicate and flavorful, each dumpling is pleated to perfection, enclosing a pocket of hot, savory soup and tender meat filling. Whether enjoyed plain or dipped in vinegar with ginger, Xiao Long Bao is a true delight that will leave you craving more.
Image result for Peking Roast Duck
Indulge in one of China's most iconic dishes, Peking Duck, during your visit. Originating in Beijing, this dish features succulent roast duck with crispy skin served with thin pancakes, spring onions, and hoisin sauce. Quanjuede, Yulin Beijing Duck Restaurant, Hongyun Tianwaitian ( The 10 most famous Roast Duck restaurants ) are the three most renowned restaurants specializing in roast ducks The tender meat, perfectly seasoned and roasted to perfection, is a true culinary masterpiece. Experience the traditional carving ceremony and savor the heavenly combination of flavors. Peking Duck epitomizes the elegance and sophistication of Chinese cuisine.
Image result for Dumplings (Jiaozi)
No culinary journey in China would be complete without trying the beloved dumplings, known as Jiaozi. These crescent-shaped pockets of dough are filled with a variety of ingredients, such as pork, shrimp, vegetables, or a combination of flavors. Jiaozi can be steamed, boiled, or pan-fried, offering different textures and tastes. Try your hand at making them yourself during a cooking class or enjoy them at a local restaurant. This versatile dish which is already a nationwide food symbolizes celebration and is often enjoyed during Chinese New Year.
Image result for Spicy Hotpot
For those who appreciate spicy flavors, a Hotpot experience is a must. Sichuan and Chongqing(in the southwest of China) cuisines are famous for bold and fiery flavors, and the hotpot embodies this perfectly. A communal cooking experience, where a simmering pot of spicy broth is placed at the center of the table, allows you to cook a variety of fresh ingredients, such as meats(Laoroupian, Maodu, Yachang), seafood(squid tentacles, shrimp dumplings, sea fish), vegetables(lotus root slices, potato slices, editable crown daisy) and the like. Brace yourself for the numbing sensation of Sichuan peppercorns and the fiery taste of chili peppers that will awaken your senses.
Image result for Kung Pao Chicken
A classic dish from the Sichuan province, Kung Pao Chicken showcases the perfect balance of sweet, spicy, and tangy flavors. Tender chicken, stir-fried with peanuts, chili peppers, scallion and vegetables, creates a tantalizing combination that will leave you craving more. The dish is named after Ding Baozhen, a Qing Dynasty official known as Kung Pao, who loved the flavors of this traditional dish. Experience the harmonious blend of textures and flavors in this classic Chinese creation.
Image result for Mapo Tofu
Originating from the Sichuan province, Mapo Tofu is a flavorful and spicy dish that has become a favorite worldwide. It features soft tofu cubes simmered in a fragrant sauce made with doubanjiang (fermented broad bean and chili paste) and douchi (fermented black beans). The dish also includes minced meat, typically pork or beef, adding depth and richness to the flavors. Despite its spiciness, it offers a unique balance of numbing Sichuan peppercorns and savory ingredients that create a symphony of flavors.
Image result for Dim Sum
Dim Sum is a traditional Cantonese culinary delight that has evolved into a beloved international cuisine. It consists of a wide variety of bite-sized dishes, served in small steamer baskets or on small plates. From dumplings filled with succulent meats or vegetables to delicate rice rolls and fluffy steamed bread, Dim Sum offers an array of flavors and textures. Don't miss popular dim sum dishes such as Har Gow (shrimp dumplings) and Siu Mai (dumplings blended with sticky rice and pork).
Image result for Char Siu
Char Siu, also known as Chinese BBQ pork, is a succulent and flavorful dish that is synonymous with Cantonese cuisine. Marinated in a combination of hoisin sauce, soy sauce, honey, and Chinese five-spice seasoning, the pork is roasted until it develops a slightly caramelized and sticky glaze. The result is tender and juicy meat with a perfect balance of sweet and savory flavors. Enjoy Char Siu as a standalone dish, with rice, or in a variety of other preparations.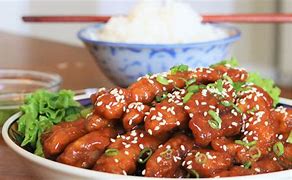 Image result for Tang Cu Li Ji (Sweet and Sour Pork)
Tang Cu Li Ji, or Sweet and Sour Pork, is a classic Chinese dish that has gained popularity worldwide. The dish features crispy deep-fried pork pieces, coated in a vibrant and tangy sauce made with vinegar, ketchup, sugar, and various seasonings. The combination of crispy pork and the flavorful glaze creates a satisfying contrast of textures and tastes. It is often served with steamed rice and makes for a delightful and comforting meal.
Image result for Red Braised Pork
Red Braised Pork, also known as Hong Shao Rou, is a beloved dish with a rich history in Chinese cuisine. Originating from the eastern region of China, this dish showcases tender and succulent pork belly slowly braised in a fragrant mixture of soy sauce, rock sugar, spices, and aromatics. The result is melt-in-your-mouth pork with a glorious red color and a depth of flavor that is both savory and slightly sweet. Red Braised Pork is often served with steamed buns or rice.
Make Your Gourmet Journey Free From Network Trouble!
eSIM technology has emerged as a game-changer for travelers, offering numerous advantages over traditional physical SIM cards. With eSIM, travelers can easily switch between different mobile plans without the need to physically swap SIM cards, eliminating the hassle of obtaining and carrying multiple cards. This means no more delays or reliance on postal services for SIM card delivery. Additionally, eSIM provides enhanced security, as it cannot be removed if the device is lost or stolen, ensuring peace of mind during your journeys. Furthermore, having the flexibility to activate two eSIMs simultaneously allows you to stay connected with your home network while conveniently accessing local services at your destination.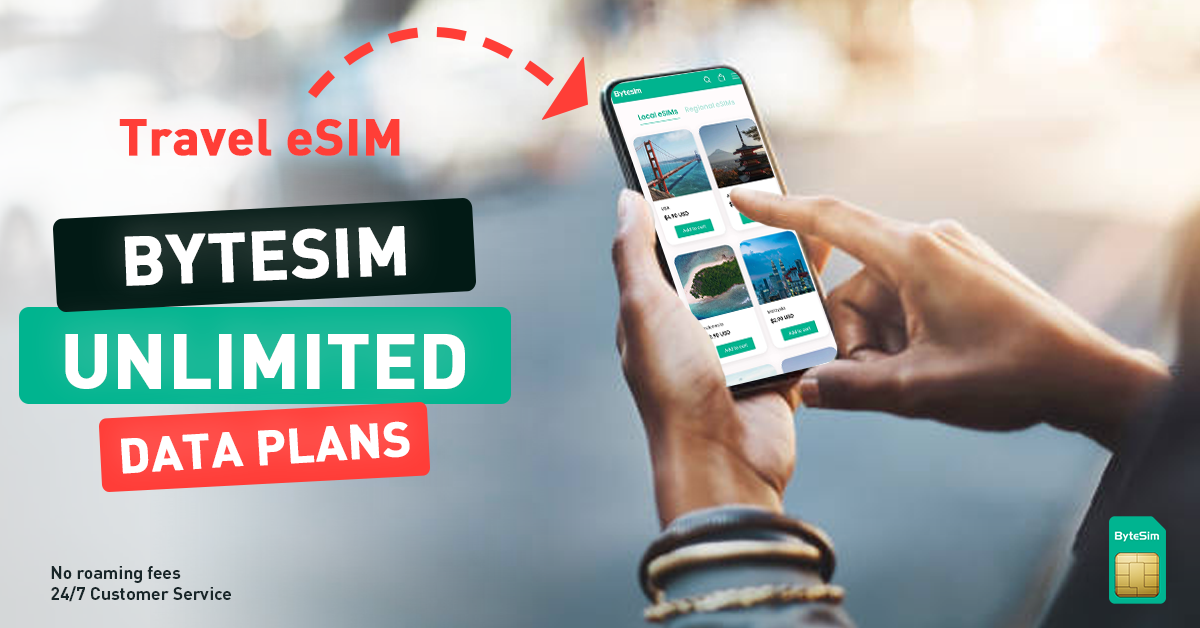 Luckily, there is a trustworthy eSIM provider that can satisfy your data plan needs in a foreign country---- ByteSIM , headquartered in Hong Kong, the reliable companion for your China trip and travels around the world!
Conclusion
Whether you're a fan of succulent meats, delicate flavors, spicy sensations, or a combination of all, these culinary delights offer a glimpse into the diverse and delicious world of Chinese cuisine. So, prepare your taste buds for an unforgettable gourmet journey and immerse yourself in the flavors and traditions that make Chinese cuisine truly extraordinary. Enjoy your feast in China!

Comment