Can My Dual ESIMs Work at the Same Time?
Sep 28,2023 | Tom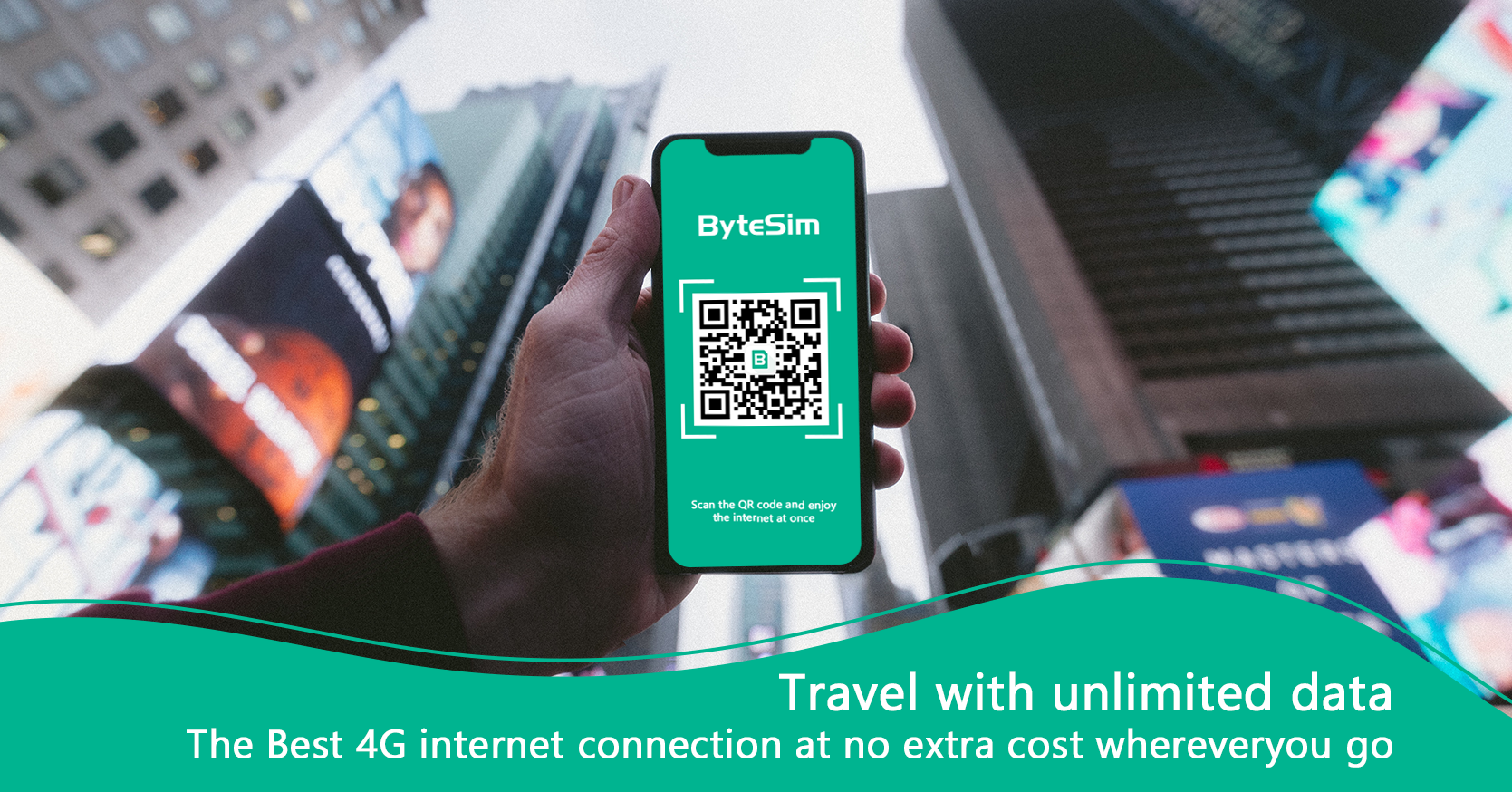 What Is an ESIM?
The embedded SIM is known as eSIM. As the name suggests, this is a SIM card that's built into your smartphone and can't be removed. It performs the same function as a traditional SIM, except that it's programmable through a network connection
By eliminating the need to physically insert or remove SIM cards when switching between carriers or devices, ESIM provides convenience. With an eSIM, you can remotely switch between different mobile network operators without having to acquire and install a new SIM card.
Does My Smartphone Support the Dual ESIM Simultaneously?
Based on the current kinds of smartphones issued, several smartphones support two eSIMs at the same time.
Here are some examples:
iPhone 13 Pro and iPhone 13 Pro Max
These iPhones support dual eSIM functionality, allowing you to use two eSIMs simultaneously.
This flagship smartphone from Samsung also offers dual eSIM capability, enabling you to use two eSIMs concurrently.
The Pixel 6 Pro is another smartphone that supports two eSIMs at the same time, providing you with flexibility in using different cellular plans.
This premium smartphone from Motorola is equipped with dual eSIM functionality, allowing you to utilize two eSIMs simultaneously.
You may be interested in: " [ *I ](https://bytesim.com/pages/esim-compatible-devices) s my smartphone compatible with an eSIM? "
To note, eSIM support may vary based on the specific model, carrier, and region. Therefore, PlS check with the manufacturer or your preferred carrier for the most up-to-date information on smartphone models that support dual eSIMs.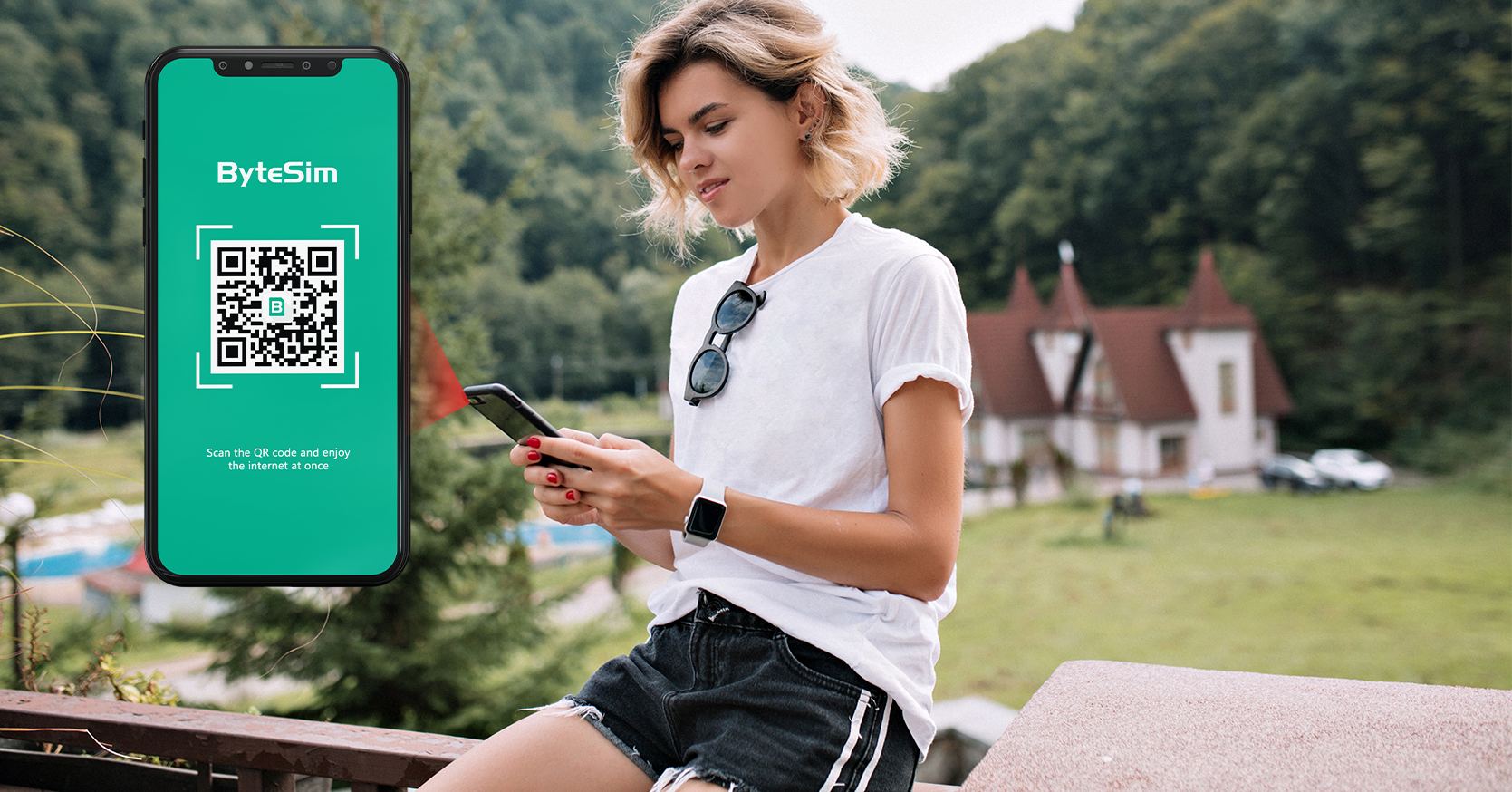 What Can I Benefit From Dual-Working ESIMs?
Here is a list of advantages of using two eSIMs at the same time:
Dual Connectivity: With two eSIMs, you can have simultaneous connections to two different cellular networks. This can be particularly useful when traveling internationally, as you can have a local eSIM for cheaper data plans while still retaining your home network for calls and messages.
Enhanced Coverage: Having two eSIMs from different carriers allows you to take advantage of their respective network coverage and availability. This can be beneficial in areas where one carrier has better coverage than the other.
Cost Savings: By using two eSIMs, you can compare plans from different carriers and choose the most cost-effective options for data, voice, and text. This can help you save money by selecting the best deals available.
Flexibility: Dual eSIM support provides flexibility in managing your communication needs. You can assign specific eSIMs for personal and work purposes or have separate eSIMs for different countries you
Travel Convenience: If you frequently travel internationally, dual-working eSIMs can be particularly beneficial. Instead of using expensive international roaming services or purchasing local SIM cards in each country, you can simply activate a local eSIM plan on your device.
How Can I Set up an ESIM on My Cellphone?
Well, it's attractive to own a cellphone that is equipped with dual-working eSIMs functionality. But it doesn't mean you can directly use your newly bought cellphone without eSIM activation& installation. If your new phone hasn't been installed the eSIM before, here's a guide on how to set up eSIMs on your smartphone:
Check Device Compatibility
Ensure that your smartphone supports eSIM functionality. Not all smartphones have this feature, so it's important to check your device's specifications or consult the manufacturer's website.
Verify if your mobile carrier supports eSIM activation. Not all carriers provide eSIM services, so it's crucial to check with your carrier to ensure compatibility.
Obtain eSIM Activation Details
Contact your carrier to obtain the necessary eSIM activation details. This typically includes a QR code or a confirmation code that you will need during the setup process.
On your smartphone, navigate to the Settings menu and look for the section related to cellular or mobile network settings. This may be located under different names, depending on your device's operating system.
In the cellular or mobile network settings menu, select the option to add a new cellular plan or mobile network. Follow the on-screen instructions to proceed with the eSIM setup.
Scan QR Code or Enter the Confirmation Code
If provided with a QR code, use your smartphone's camera to scan the QR code. Alternatively, if you were given a confirmation code, enter it manually.
After successfully adding the eSIM, you may be prompted to configure preferences for the new cellular plan, such as selecting it as the default for voice calls, messaging, or data.
Once the eSIM is activated, consider labeling it to make it easier to differentiate between multiple eSIMs if your device supports more than one. You usually manage eSIM settings, including choosing default numbers for calls or messages, in the cellular or mobile network settings menu.
It's important to note that the exact steps may vary slightly depending on your smartphone's operating system (e.g., Android or iOS) and device model.
* [ *Click here*** ](https://bytesim.com/blogs/helps) to get more detail eSIM installation instructions(such as iPhone/Pixel/Samsung.
Remember to contact your carrier for any specific information related to eSIM activation and usage, as they can provide accurate guidance based on their services and offerings.
If you are seeking beautiful scenery and distinctive delicacies around the world with a convenient and cost-effective eSIM data plan, welcome to ByteSIM and feel free to contact us with any eSIM questions( FAQs ). We are 7/24 here to help you!

Comment