Cannot Access Network after Installing My eSIM?
Sep 28,2023 | Tom
Photo phone with no signal no service screen communication cellular problem bad connection concept photo
In the era of mobile connectivity, the introduction of eSIM technology has revolutionized the way we use cellular networks. However, there can be instances where users may encounter challenges with using data even after installing an eSIM. In this article, we will explore some common reasons why you may experience difficulties in using data with your eSIM and provide possible solutions.
If you have no idea how to* install your eSIM, [ *click/tap here*** ](https://bytesim.com/blogs/helps) to learn more
Activation and Provisioning
To use data with an eSIM, it must be properly activated and provisioned by your carrier. Activation involves linking the eSIM to your mobile number and provisioning it with the necessary data plan. Ensure that you have followed the activation and provisioning process correctly. Contact your carrier's customer support for assistance if you are unsure about the status of your eSIM activation.
Network Coverage
Another crucial factor to consider is network coverage. Before using the local network, pls make sure that you arrive in the destination and in the provider network coverage. In certain areas or regions, network coverage may be limited, which can affect your ability to use data with the eSIM. Check if your carrier offers coverage in your current location, especially when traveling to remote or international destinations. Poor network coverage can lead to data connectivity issues, even with a functioning eSIM.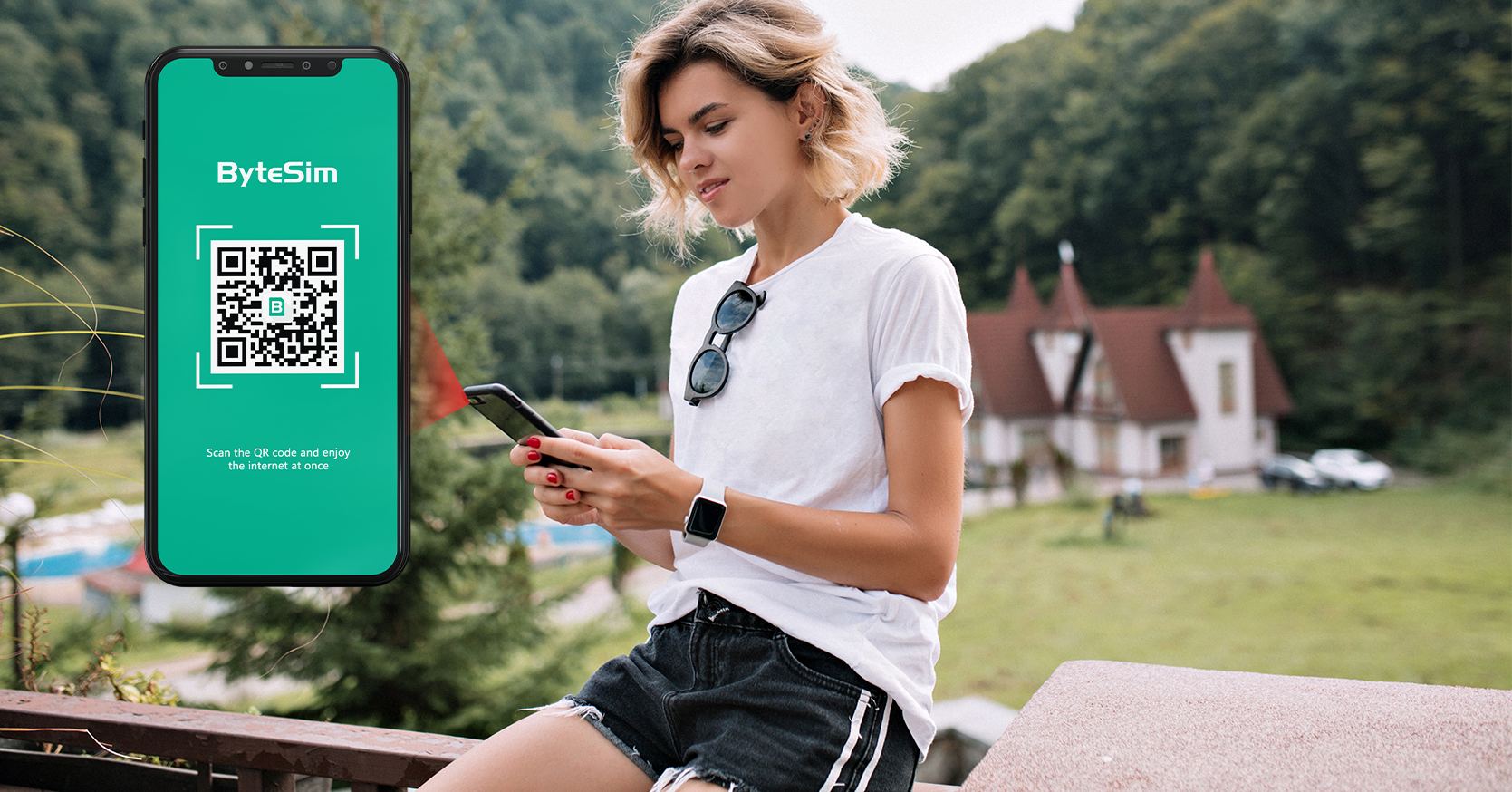 Data Plan and Subscription
Ensure that you have an active and appropriate data plan associated with your eSIM. Sometimes, you are not able to access the local network just because 1) the data plan is expired, 2) the data amount is run out, or 3) there may be issues with your subscription(mischoosing the eSIM destination or filling in delayed activation date for some unlimited data plans in the Activation Requirement form ). Check with your carrier to verify the status of your data plan and ensure that it is active and properly configured for your eSIM.
Network Settings and Configuration
Incorrect network settings or configurations can prevent data usage with your eSIM. Make sure you have the correct APN (Access Point Name) settings for your carrier. These settings enable your device to connect to the carrier's network and access data services. Check your device settings or contact your carrier for the correct APN settings and configure them accordingly.
Here is a list of network setting instructions for your reference:
whether you switch the Data Roaming " ON" for the eSIM
whether you have set the newly installed eSIM as the Primary/Preferred line(you may be actually using the original one)?
whether you have chosen the corresponding provider as required in the eSIM product details
whether you have selected the correct network type (such as Auto, 5G, 4G, LTE and the like. If you select the 5G but your data plan is 4G, it may not work)
whether you access the right APN(in some cases, you have to manually change your APN according to eSIM product details sent on your email)
OS glitches and bugs(it often occurs when your phone doesn't be updated for a long time)
If still it does not work, pls feel free to Contact Us with 24/7 365 online service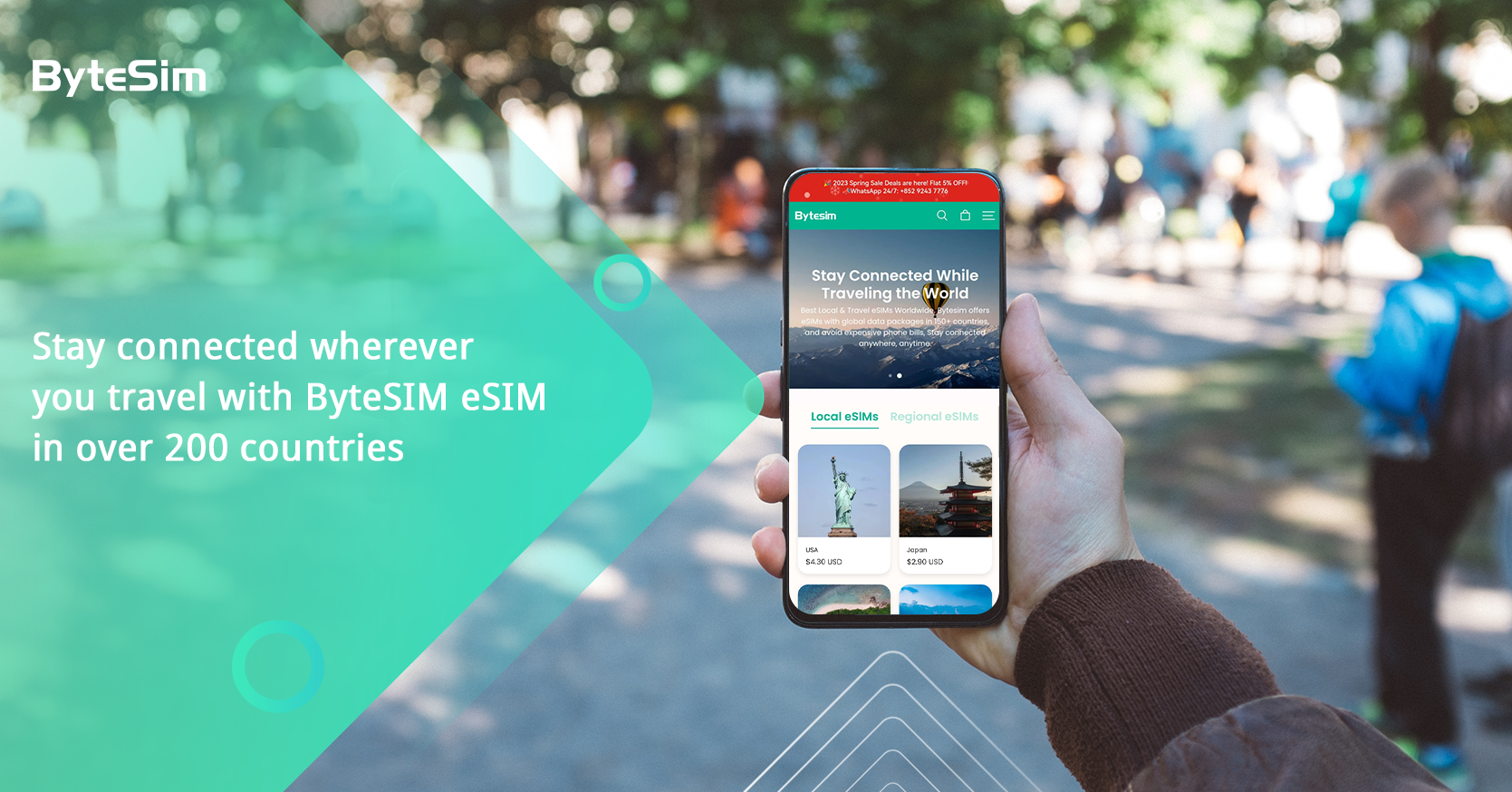 By ensuring eSIM compatibility, properly activating and provisioning the eSIM, checking network coverage, maintaining active data plans, and configuring the correct network settings, you can troubleshoot and resolve most data-related issues. If problems persist, contacting your carrier's customer support can provide tailored assistance to address your specific situation. Stay connected and enjoy the benefits of eSIM technology with a seamless data experience.
ByteSIM , Bye the SIM! The trustworthy eSIM companion for you!

Comment