Should I turn off an eSIM?
Aug 29,2023 | Tim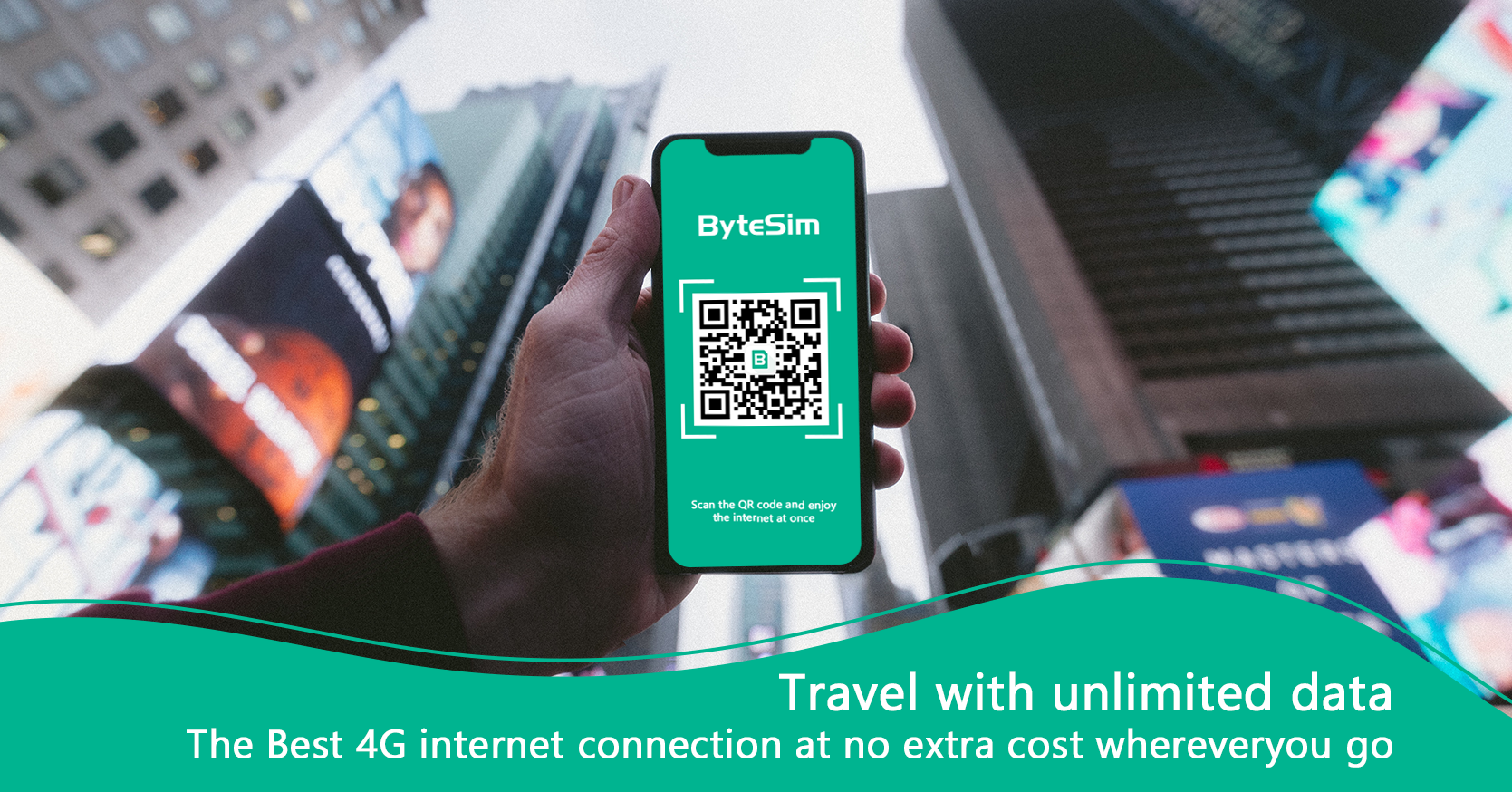 Welcome to www.bytesim.com if you NEED an eSIM data plan while traveling around the world. This message is written in the name of ByteSIM.
Now, let's go ahead!
What is an eSIM?
An eSIM, or embedded SIM, is a digital SIM card that is embedded inside a device, such as a smartphone, smartwatch, or tablet. Unlike traditional physical SIM cards, eSIMs are not removable and can be programmed with multiple mobile network operator (MNO) profiles.
The convenience of eSIMs brought to us
Easy Activation:
Activating an eSIM is a simple process. You can typically scan a QR code or enter an activation code provided by the MNO to download the network profile onto the eSIM.
Multiple Profiles:
One of the key advantages of eSIMs is their ability to store multiple network profiles simultaneously. This means you can have profiles from different MNOs on your device and switch between them without physically changing SIM cards. You can choose the profile you want to use directly from your device's settings.
Enhanced device design:
By eliminating the need for a physical SIM card slot, eSIM technology allows for more compact and sleek device designs. This gives manufacturers more freedom in designing devices with larger screens or more advanced features.
Flexibility and Convenience:
With eSIMs, you can easily switch between different network profiles based on your needs or location. This can be particularly beneficial for frequent travelers who can avoid the hassle of purchasing and changing physical SIM cards when visiting different countries.
Remote Provisioning:
eSIMs offer the capability of remote provisioning, allowing you to remotely and securely download new network profiles onto your device. This eliminates the need for physical SIM cards and simplifies the process of activating or changing mobile plans.
*Click here if you are:
1. wondering about eSIM compatibility with your smartphone
2. seeking for detail instructions on how to install an eSIM for your iPhone/Pixel/Samsung
Should I turn off an eSIM?

The red lever on off switch dark wall
Now, let's discuss when you should turn off or keep on an eSIM:
Turn Off:
We recommend deleting your eSIM only if:
The eSIM lacks a top-up function and cannot be reloaded.
You don't plan on revisiting the eSIM destination.
Follow these steps to deactivate an eSIM plan:
Navigate to your device settings.
Choose the option "Cellular/Mobile."
Switch off the option to "Turn on/off this line" when you see it.
Keep On:
If you are using your primary mobile network profile for regular usage.
You can change for one with better signal coverage among the eSIM cards installed.
If you often travel around different network coverage countries and areas.
*Click here to know details about relevant eSIM knowledge
All in all, remember to manage your network profiles on the device carefully and turn off any profiles that are not actively being used to optimize your eSIM experience.

Comment