The iPhone 15 is eSIM Compatible?
Aug 31,2023 | Tim
Is iPhone 15 compatible with eSIM?
Yes, iPhone 15 series all support eSIM. Apple will officially announce in September.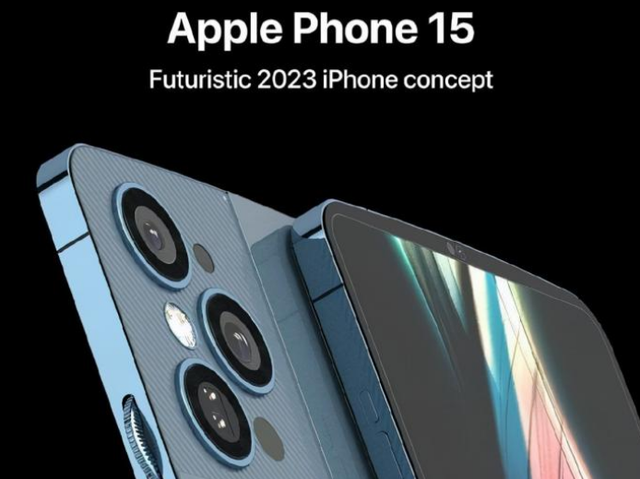 Apple's annual iPhone event is expected to take place on either Tuesday, September 12 or Wednesday, September 13 this year, Bloomberg's Mark Gurman revealed in the latest issue of his Power On newsletter.
As is Apple's custom, the new iPhone will be available for pre-order on Friday, September 15, and will be available a week later, on September 22. Similar to the iPhone 14, the iPhone 15 is anticipated to be an eSIM-only model upon its release in the United States. But will Apple also release an eSIM-only model in countries other than the US?
What Is eSIM?
To get started, we need to have a knowledge of " eSIM". Maybe not a few of you are still standing on the conception of SIM. Well, to some degree, they are similar, but more than that. Actually, an eSIM is a "virtual SIM" — it's a micro and programmable chip embedded into a device when manufacturing. Similar to a physical SIM, it functions as an identifier for mobile subscribers and links them to a carrier's network.
With the use of eSIM technology, you can instantly install it on your device, and simultaneously connect to a mobile network. You won't be disturbed by walking into physical halls, buying a physical SIM, or switching SIM cards manually. The only thing to do is just lying in bed and sipping a cup of coffee while making some clicks on your mobile device.
Most flagship devices manufactured since 2018 now come with eSIM technology. However, it does depend on the country or region your smartphone was manufactured and the carrier you purchased it from, whether it is eSIM-compatible.
eSIM-Only iPhones
Apple released its first eSIM-only iPhone in the United States in 2022. Shipping without a SIM tray, the US-model iPhone 14 relied on eSIM technology to keep users connected. With the iPhone 14, it is possible to store up to eight SIM profiles and have two active at once.
What prompted the switch? There were reasons for Apple to release an eSIM-only device:
eSIM is more secure than physical SIM cards because they cannot be lost or stolen. eSIM eliminates the hassle of shipping, carrying and replacing physical SIM cards.
Unlike physical SIM cards, eSIM can be integrated directly into the device. It eliminates the need to reserve card slots in the terminal device, reducing the problems of poor contact, easy loss and damage.
In addition, users can download the corresponding eSIM number remotely. This allows you to switch carriers at will, reducing the security risk of SIM card replication.
The tech giant also states that users can take advantage of eSIM to travel abroad, and just purchase eSIM from local carriers while traveling abroad, as well as pre-paid eSIM from global service providers.
Advantages of an eSIM-Only iPhone
Since the advantages of an eSIM are numerous, key advantages are listed below:
1. Switch and store multiple eSIMs safely
eSIM devices like the iPhone 14 have the capacity to store up to twenty eSIMs. Although only two can be active at any given time, you can switch and store as many mobile numbers as you desire. All you have to do is to store them as a profile and switch to it whenever you like,
2. Easier to switch carriers
It is possible to switch to the telephony data of the next available carrier by simply rewriting this information in a few simple steps. You'll feel better knowing that if you have poor coverage from certain carriers and stronger coverage from others, you can easily switch to a carrier with better local reception.
3. Better protection rating
It's worth being mentioned that when Apple eliminated the 3.5mm headphone jack on iPhones in 2016, it faced a lot of criticism. But it turns out that it was ridiculous to ditch an extra port where water could slip into your smartphone.
Fewer holes on your smartphone, better protection from dust and moisture, and potentially one less cause of frequent breakdowns are the advantages of eSIM-only smartphones.
4. Less physical space occupied
On smartphones, the tiniest bit of space can make all the difference. Much smaller than a nano SIM, eSIMs are very tiny chips which means your traditional SIM will take up much less space. And eSIM-only devices free up additional space for manufacturers to work with.
5. Tracking your device easily
If your device is stolen, criminals will find it harder to get rid of your SIM since eSIMs cannot be physically swapped out like traditional SIMs. This could potentially make a lost smartphone easier to track.
The Trend of eSIM Era

Based on all signs, it seems that the iPhone 15 will be eSIM-only, at least in the United States. Apple has been leading the way for eSIM-compatible devices since 2018, and the iPhone 14 was its first major step towards eliminating physical SIMs. It is highly probable that the iPhone 15 and future models will continue this trend in the US market.
And how about the rest of the world? Based on information from anonymous industry sources, iGeneration, a French news outlet, reports that the "iPhone 15 and 15 Pro could also be released without a physical SIM card in France."
If the SIM card tray was removed in the French market, it will likely be removed in at least some other European countries as well, since Apple typically sells the same iPhone model in most of Europe. For example, the iPhone 14 Pro, model A2890, sold in France, is also sold in the United Kingdom, Ireland, Germany, Italy, Spain, Portugal, Austria, Poland, the Netherlands, Belgium, Denmark, Finland, Norway, Sweden, Switzerland and other countries.
Besides, main Asian markets like China, Japan, India and Korea now are increasingly prone to supporting and using eSIM technology. It is worth mentioning that Apple stopped providing physical SIM cards in the iPhone 13 series box in the United States last year, while some Android vendors have stopped supporting physical SIM cards altogether.
Opinion toward eSIM Technology
Apple has been pushing users to switch to eSIMs for a while, as it tends to be the tipping point for tech adoption and innovation. When Apple makes a move, the industry tends to follow suit, as history has shown (just like the headphone jack). Could the eSIM is the same as before?
Almostly "yes", Ofcom states: "We expect most consumers will be using eSIMs with physical SIMs eventually being phased out in five to ten years. Counterpoint Research anticipates a hyper-growth phase for eSIM devices, with a staggering prediction that 70% of all cellular devices shipped in 2030 will come with an eSIM."
All signs indicate that we are going to experience a revolution of the mobile device industry! Will the eSIM replace the physical SIM? Only time will tell. Just bear a word in mind: new things following the rules of development will finally take the place of the old ones.
This message is written in the name of ByteSIM, if you have a desire for eSIM to travel around the world, welcome to www.bytesim.com

Comment