Will Multiple eSIMs in iPhone 15 Series Be the Trend?
Aug 29,2023 | Tim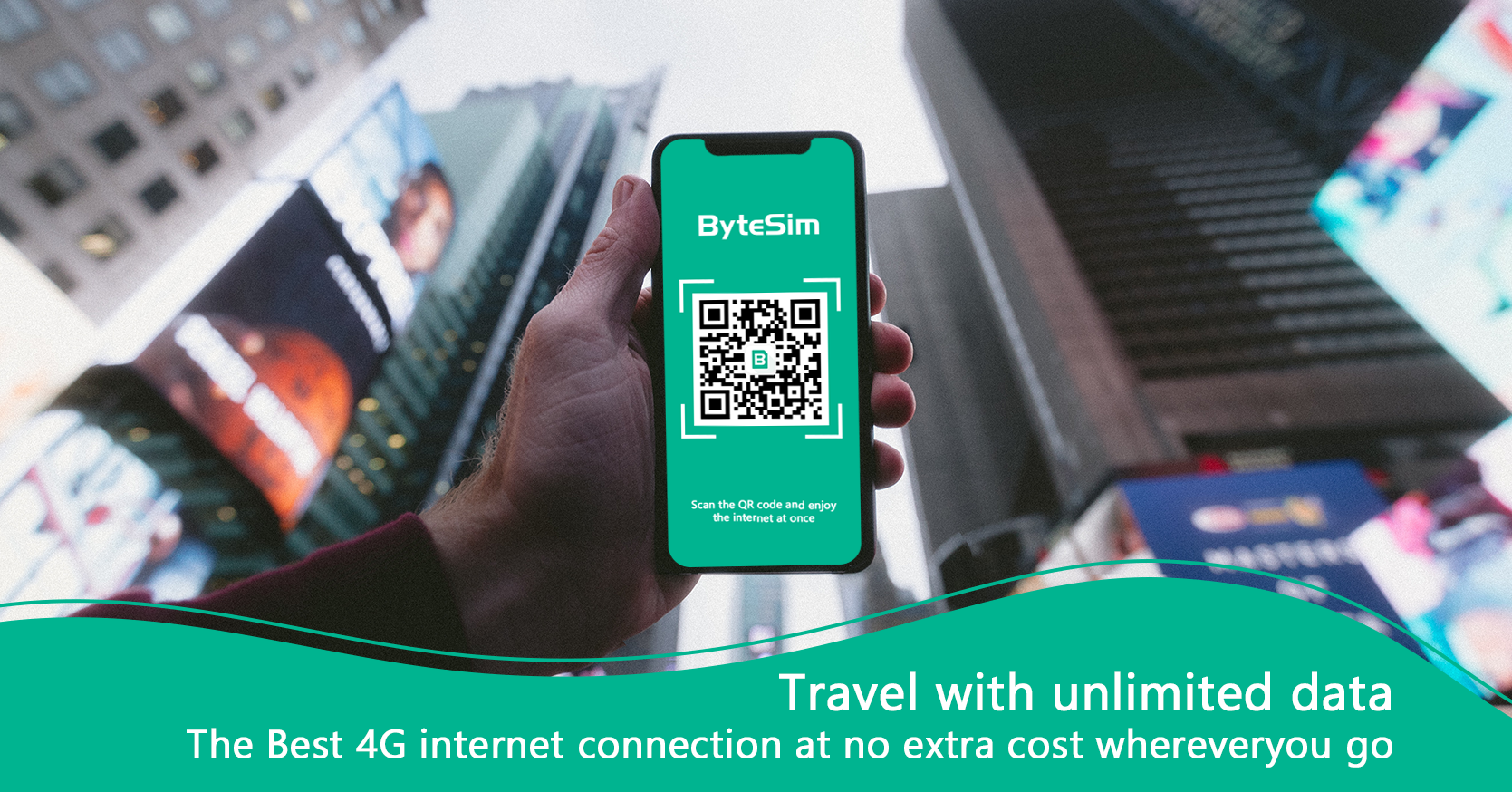 Did you know that? It is possible to store more than one eSIM on your smartphone. When you travel, having multiple eSIMs on your device has plenty of advantages and gives you even more freedom and flexibility. So today we are gonna show more details about the eSIM on your cellphone.
Ready to dive in? Here we go!
eSIM?
An eSIM, or embedded SIM, is a digital SIM technology that enables you to activate a cellular plan from your carrier directly from your device, without having to use a physical SIM.
In the past, changing your carrier or data plan required purchasing a new physical SIM card. To get a new SIM, it typically involves contacting your carrier, standing in line, or waiting for one to arrive by mail. Now it can be done just within a few clicks on your screen.
Use an eSIM With a SIM Card?
Well, that all depends. You can use both an eSIM and a physical SIM card simultaneously, provided you have a compatible device that supports Dual SIM, such as an iPhone XS or later. This compatibility allows one device to have two active SIMs – one physical and one eSIM.
Click* [ *here* ](https://bytesim.com/pages/esim-compatible-devices) to check the *compatibility of your mobile devices* with *AN ESIM***
Here are some tips for using an eSIM together with a physical SIM for you:
To differentiate between your physical SIM and your eSIM, label them accordingly on your device. This will help you identify which SIM you are using for calls, messages, and data usage.
Configure your device to use a specific eSIM/SIM as the default for making calls, and sending messages, and the other for using mobile data.
Go to "* *settings* " in the SIM card or " *network settings*** "of your device.
Manage incoming calls and messages
To set how you want your device to handle incoming calls and messages, you can choose to receive them on both eSIM/SIMs simultaneously or specify a preferred one.
Decide which eSIM/SIM you want for cellular data and set it as the default for internet connectivity. You can also manually switch between eSIMs/SIMs depending on the network signal.
If you are buzzing around different network coverage countries, we recommend choosing an eSIM for the network and original SIMs for calls and messages* *(given that the eSIM only provides data plan services)*** to avoid unnecessary fares.
How Many eSIMs Can I Add?
3d rendering cpu chips on black circuit board
You can have multiple eSIMs added to your device and you can also use Dual SIM with two active eSIMs. The exact number of eSIMs supported can vary depending on the specific device model and its hardware and software capabilities. For instance, some iPhone models without a physical SIM tray can support two active eSIMs.
Click* [ *here* ](https://bytesim.com/pages/esim-compatible-devices) to check the *eSIM capabilities* of your cellphone. *Please note*** that this may vary depending on your country and carrier (e.g., iPhones in mainland China are not eSIM-compatible).
Benefits of Owning Multiple ESIMs
With multiple eSIMs, you can switch between different cellular plans without needing to swap physical SIM cards.
If you travel frequently, you can easily add a local data plan on your device without changing your home country plan.
For destinations you travel to often, make sure to store eSIM plans for easy access.
You can use one number for personal calls and another for business purposes. Additionally, having more than one eSIM allows for separate voice and data plans.
For multi-country trips, it is recommended to install multiple eSIMs or more easily, to purchase a regional or global eSIM to simplify your coverage.
How to Manage My Multiple ESIMs?
Say goodbye to your complicated SIM card filing system. Managing multiple eSIMs will become much simpler than ever before!
With compatible devices, you can manage multiple eSIMs directly in the device's settings, including assigning which eSIM to use for different functionalities such as cellular data, iMessage and FaceTime.
You can label your eSIM plans for easier navigation, for instance, " Business" for your work number and " Personal" for your home number.
Your device can remember which number to use through its user-defined default settings or based on the last used number for a specific contact.
If your device supports it, you can set it to automatically switch between eSIMs for cellular data based on coverage and availability.
Last but not least, please note that the specific procedures for managing multiple eSIMs and other details may vary depending on the device manufacturer, model, and mobile service provider. For more details, you should refer to your device's user manual or your carrier's customer support. Of course, ByteSIM is always here to help you (Contact Us) .
new smartphone balancing with wavy item
Prospect
We can forecast that the all-in-one cellphone supporting multiple eSIMs will become the trend since the iPhone 15 series (earlier iPhone 14, which brought great concern) is going to only use multiple eSIMs. Will the eSIM be the future of mobile devices? Let's wait and see what happens in the iPhone 15 launch event.
ByteSIM Core Competencies:
Operating Data and Capabilities Showcase
Data Traffic Per Day 45TB+
Users Totally Per Year 5M+
Global Distributors and Channels 100+
Enterprise Customers 30+

Comment