How to activate/setup eSIM on iPhone?
Dec 10,2022 | Bytesim Support Team
Table of Contents
2. How do I know if my iPhone is eSIM compatible?
3. Should I install eSIM before travel?
4. How do I install eSIM on my phone?
6. How do I choose a mobile carrier?
What you need?
An iPhone XS, iPhone XS Max, iPhone XR, or later
A stable WiFi connection*
A QR code from an eSIM provider
* iPhone 14 models that are eSIM only can activate without a Wi-Fi network.
How do I know if my iPhone is eSIM compatible?
See "eSIM compatible devices".
Should I install eSIM before travel?
Special Tip: Don't set up your eSIM too early.
Each eSIM data plan has a limited number of days of service, so don't start installing and activating too early, or the billing will start counting down before the trip begins.
Best practice is to set up your data plan on the day of your travel.
Of course, there are 2 specific installation time points, one option is before you travel and leave, when you are still at home, and the second option is once you arrive at the destination airport, but it should be noted that you need a stable Wi- Fi connection is required to complete the eSIM installation process.
You may prefer to set up the eSIM earlier than this so you're not in such a rush. But remember, once you set up your eSIM, you can't pause your plan, so the expiration date will start counting down.
In addition, pay attention to the precise calculation method of service days, The activation date is the first day and expires at 24:00 on the last day. The date and time above refer to Hong Kong Time (UTC+8).
For example, if you have a 1-day serice days eSIM card, and you are currently in London, UK, and it is 13:00 London time, if you choose to activate immediately, the actual calculation start time is 21:00 Hong Kong time, and the actual validity period is only 3 hours.
How do I install eSIM on my phone?
1. Add eSIM mobile data plan
Go to Settings > Mobile Data > Add Data Plan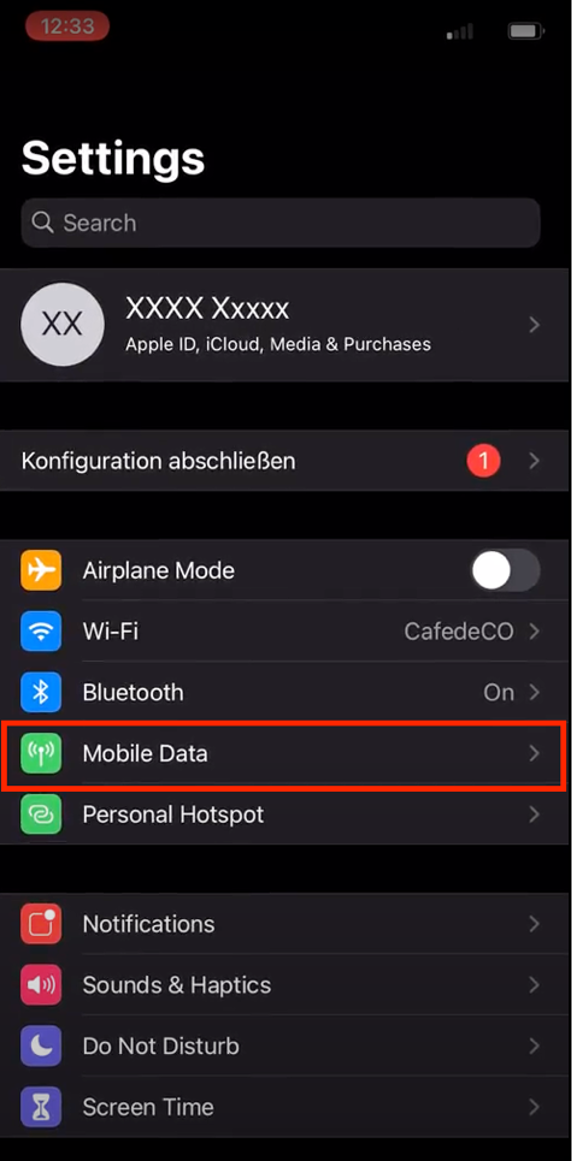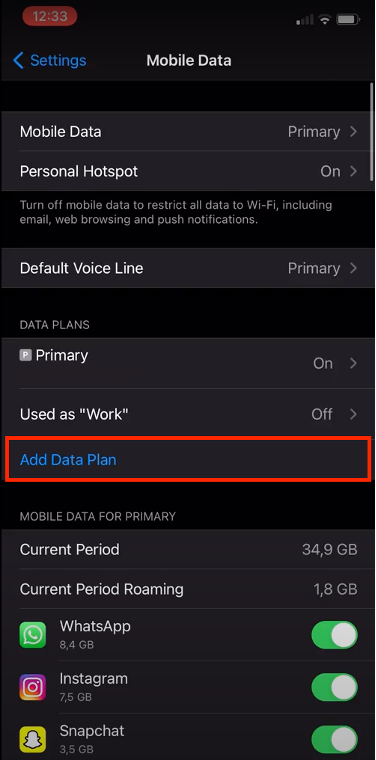 2. Install eSIM via QR code
The iPhone camera will open. Scan the QR code, which you can print out or open on another device.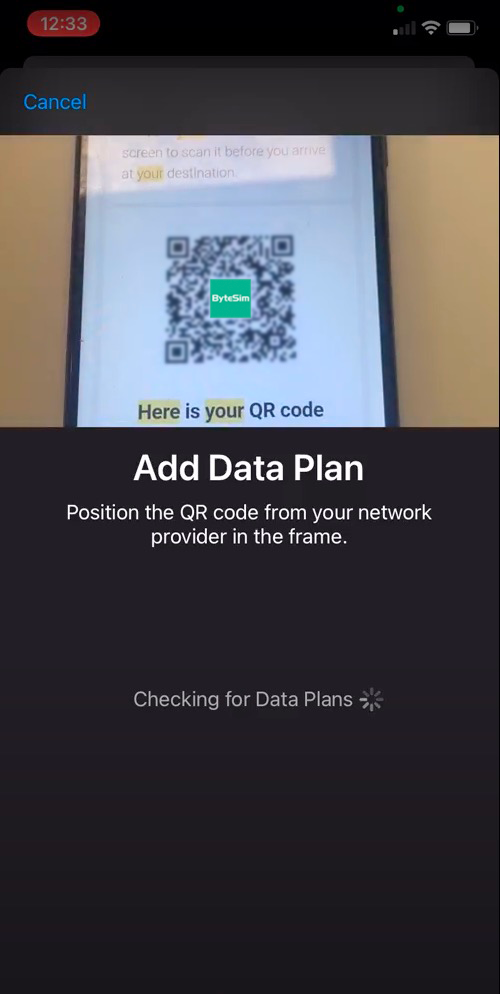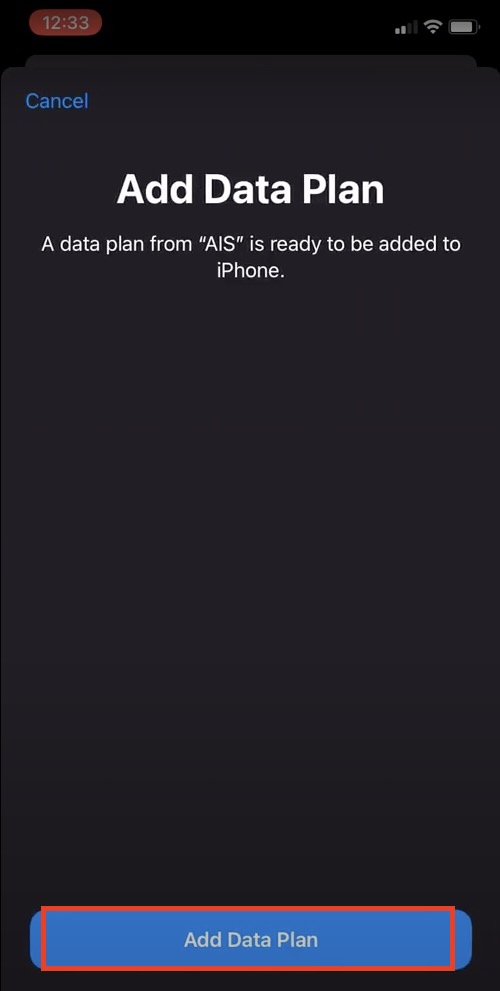 3. Label your eSIM
After your eSIM has been added, you can choose label it to help you manage and identify it, e.g. ByteSIM-USA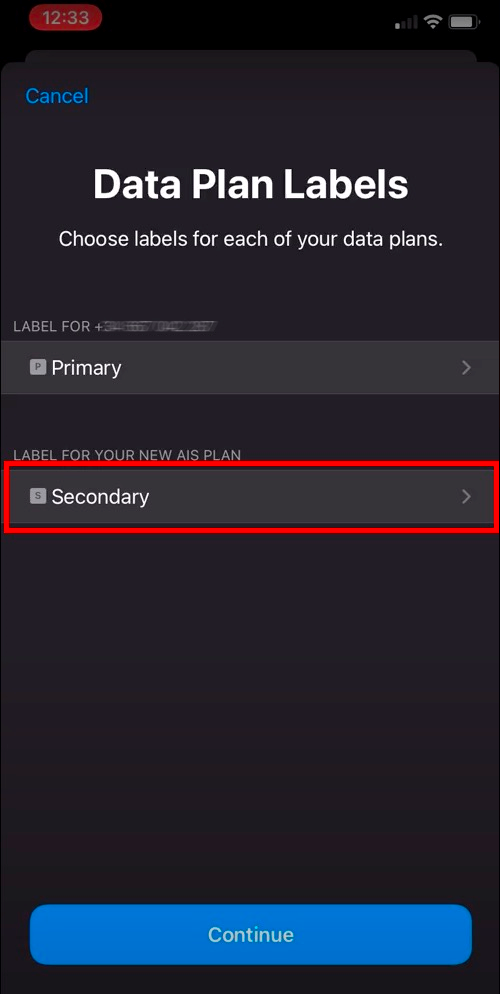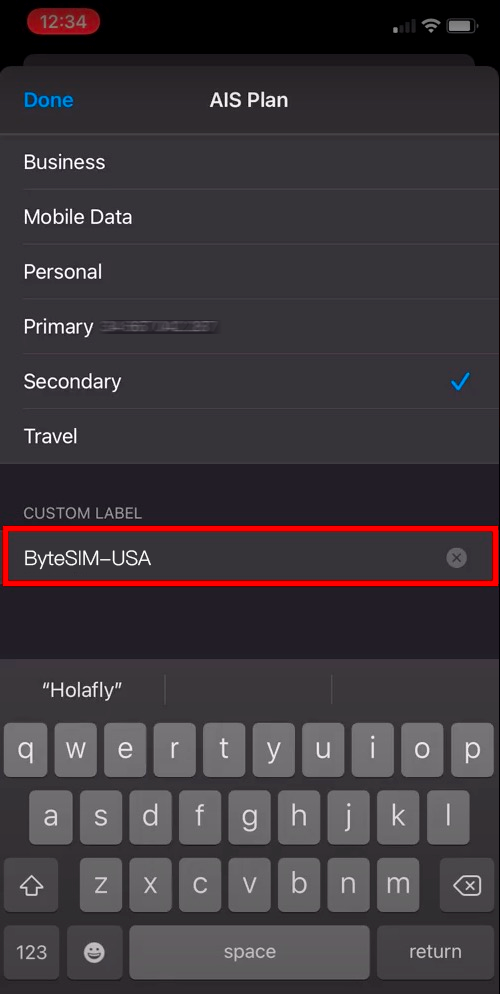 4. Set Your Primary Default Line, Add to iMessage, FaceTime and Apple ID, Set Your Default Line for Mobile Data.
Important: Turn off "Allow Mobile Data Switching" to avoid high roaming bills on your primary data plan.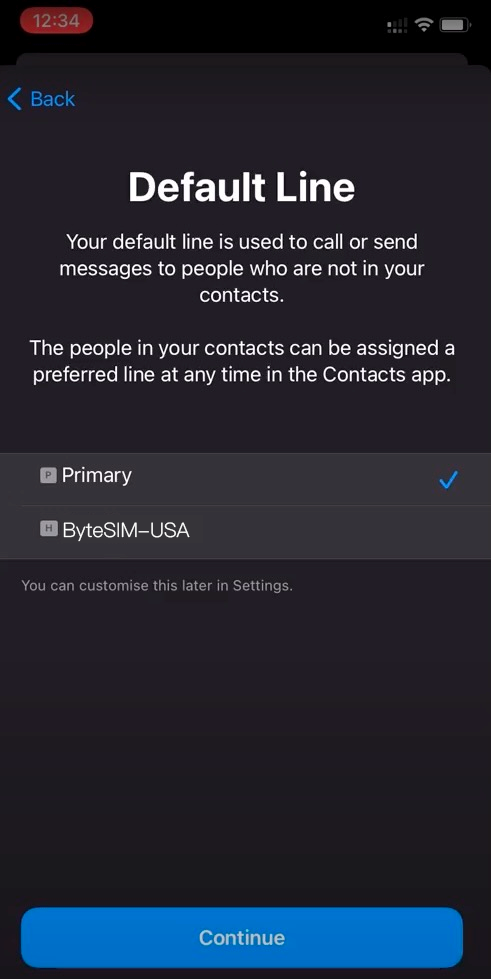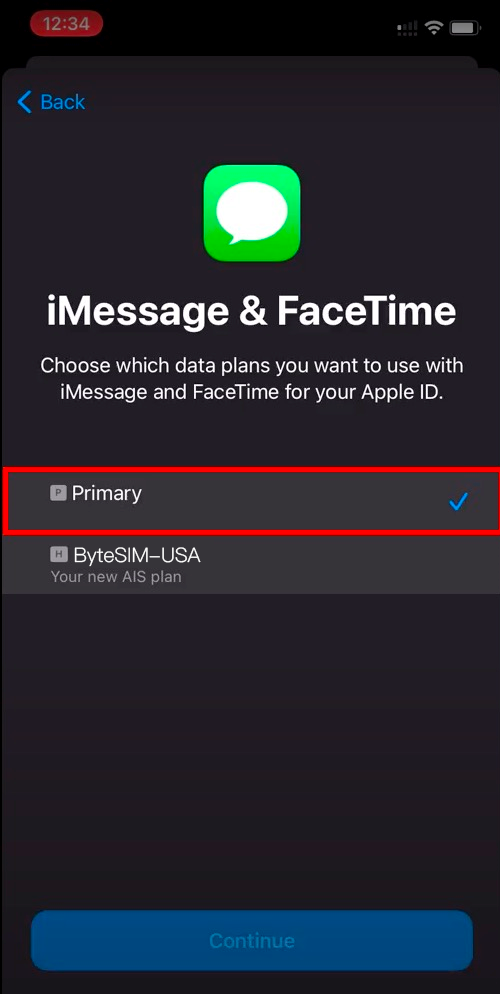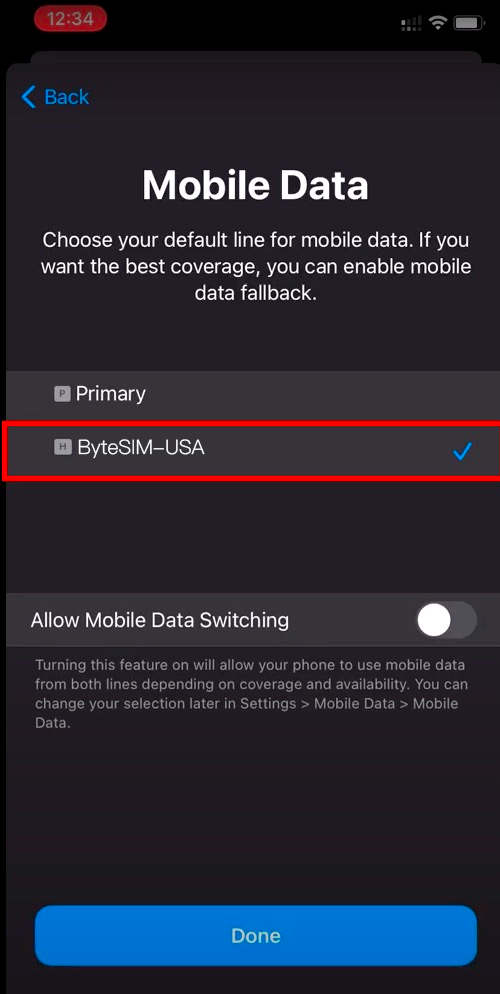 After completing the steps above, installation is done!
How do I activate my eSIM?
1. Turn on your eSIM
Go to Settings > Mobile Data > choose eSIM > Turn On This Line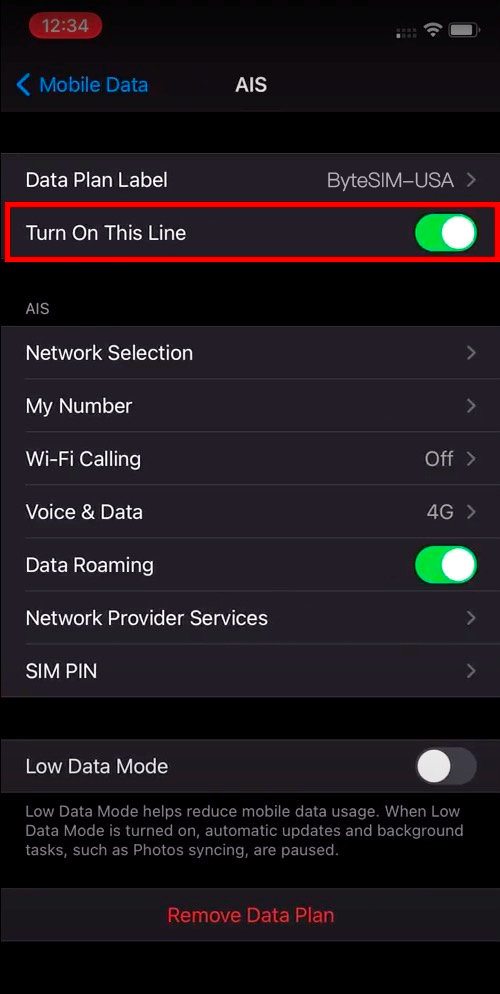 2. Turn on Data roaming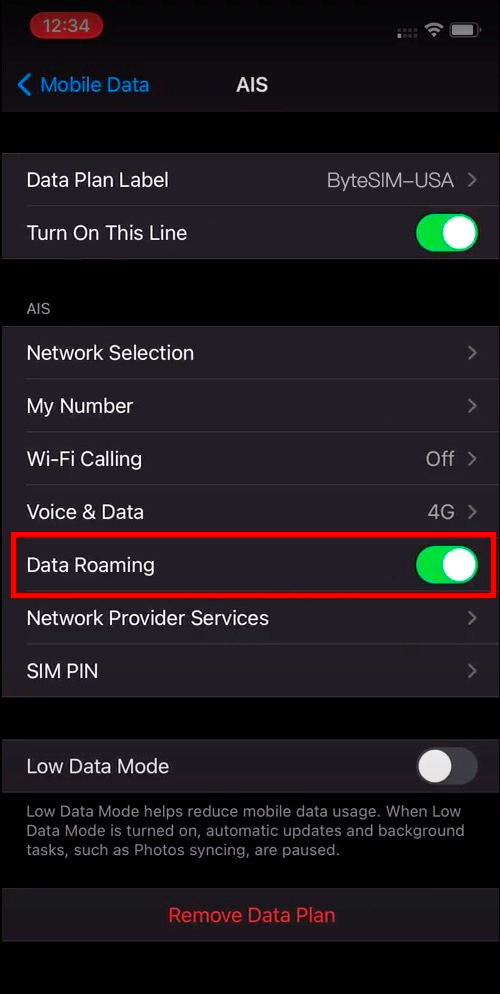 How to tell if your eSIM is active?

How do I choose a mobile carrier?
Compared with other ISP, We especially provide you with free switching between multiple operators for better signal quality and high-speed data.
Of course, if the signal is not good, you can also manually switch the operators we support,
To manually change network carrier on your iPhone, take the following steps:
Go to Settings > Mobile Data > Mobile Network.
By default, Automatic is selected. Turn off the Automatic option.
You will see a list of available carriers below the screen. Select one carrier from the list and test the network speed. You can then select the carrier with the highest network speed for your area.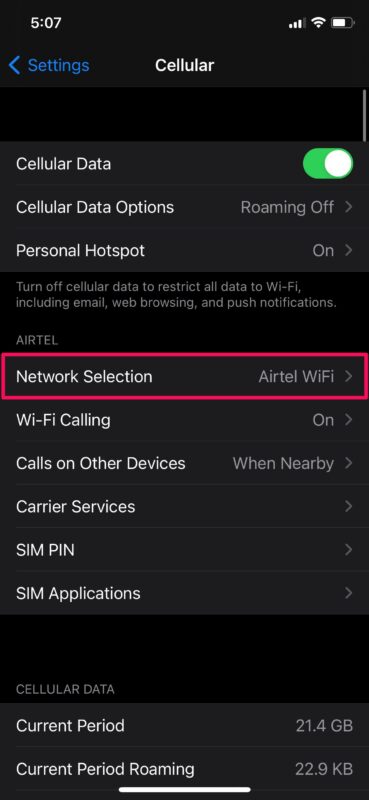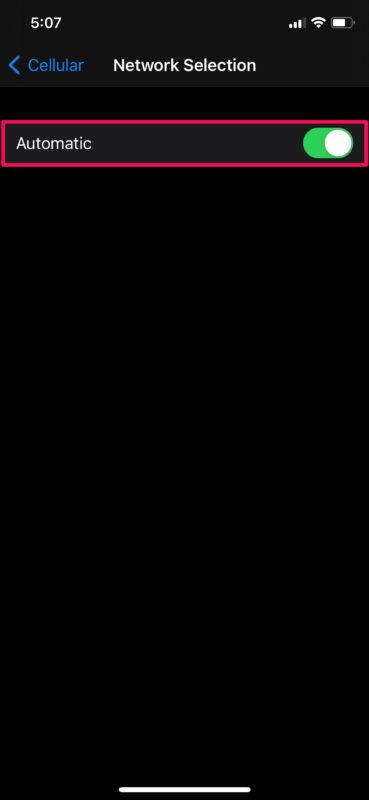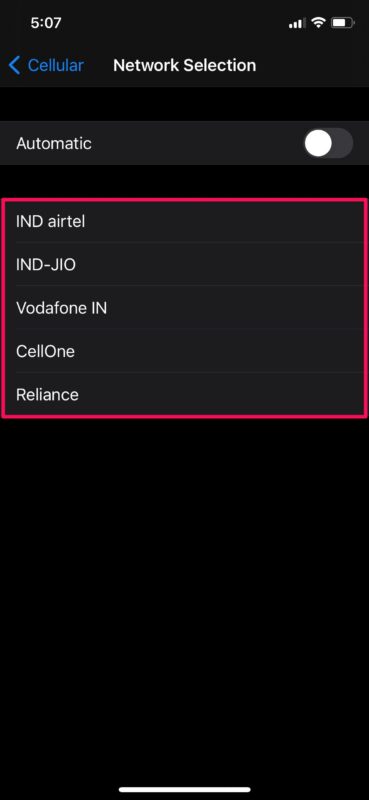 Set Network Settings to Automatic when you are back home.
Can I have more than 2 esims on iphone?
You can install eight or more eSIMs on iPhone, but only two of them can be used at the same time.
Have a wonderful vacation, and feel free to reach out (service@bytesim.com) if we can help with anything!