Best eSIM for Europe Travel: Everything You Need to Know About European Prepaid eSIM Data Plans
Nov 18,2023 | wilming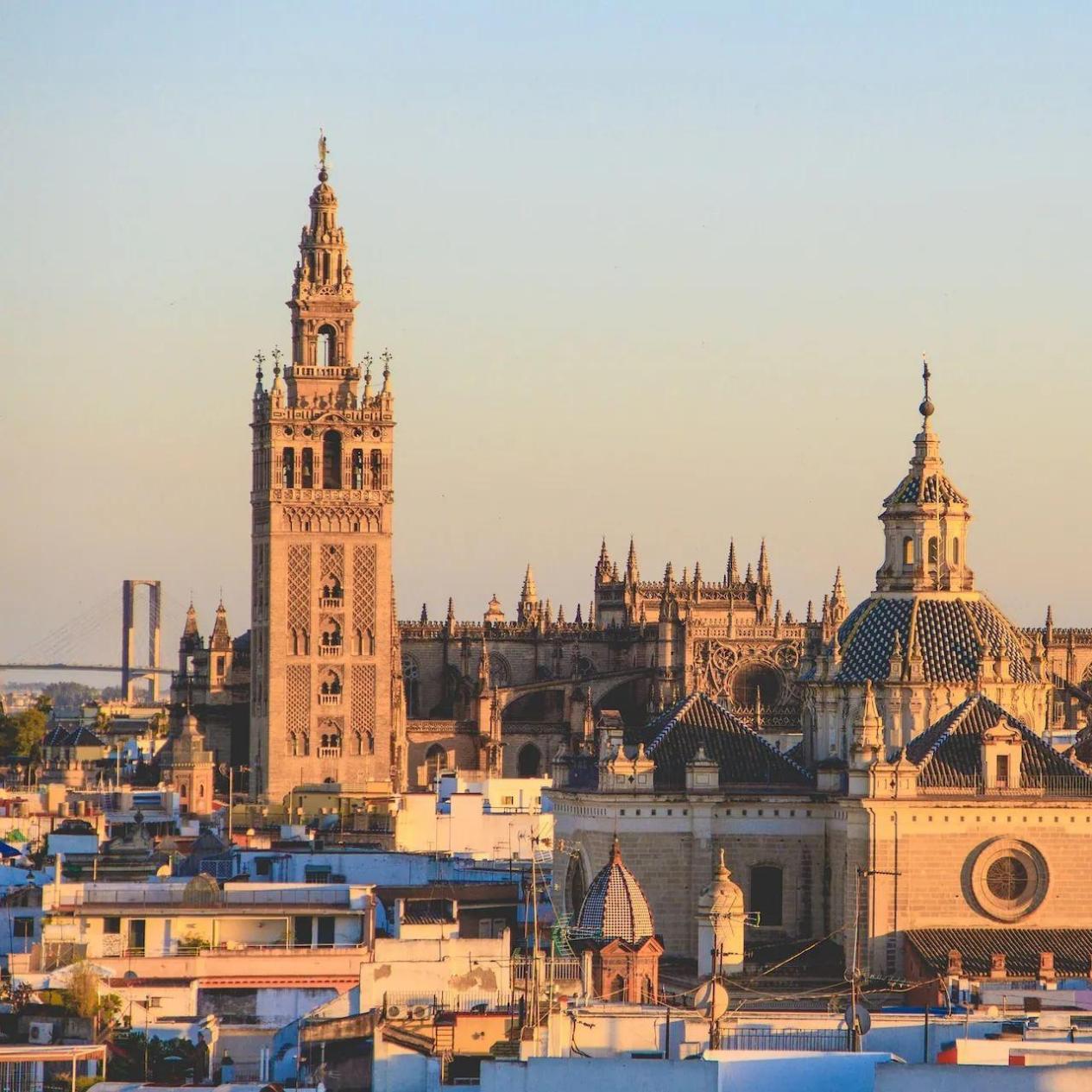 Travelers and digital nomads always need a high-speed mobile data connection while traveling to Europe. For better data experience, they usually use a physical SIM compatible with the destination state's networks. ESIM technology has made this easier today as the latest mobile device has a pre-installed electronic SIM. An eSIM enables a device to connect to the local mobile networks without needing a new physical SIM card. A range of perks is associated with this technology, but some quirks and oddities are also there for new users. That's where expert advice can support users.
In this article, I will cover all you need to know about an eSIM, how it works, choosing eSIM data plans in Europe and tips for finding the best eSIM for Europe travel.
Data needs for European travel
Your data needs depend on your usage. Whether you have a remote job, you are a digital nomad, or just exploring Europe; you must estimate how many data-dependent Mobile Applications and devices you will need on your way to your venture.
Remote workers require faster, more stable and more reliable data connections. However, those who love to stay connected, post social media reels and videos, and go live on various platforms also require reliable, affordable mobile data carriers.
Costs and Issues of Data Roaming
Finding a locally compatible physical SIM, choosing a network that ensures the least data roaming charges, facing limited data, reduced or variable speed, ever-changing charges in various locations, and a lack of reliable connectivity options are some concerns affecting European travellers.
Data roaming charges are a huge issue when accommodating the overall costs of your mobile data roaming needs.
It is important to know that the European Union has implemented certain regulations to limit roaming charges, especially for EU travelers.
If you plan to use the same physical SIM you have used before, the roaming charges may surprise you.
Why Choose Prepaid eSIM Data Plan?
A prepaid eSIM data plan is always the best option for travelers and explorers who have planned to visit European countries. An eSIM-enabled device and mobiles are compatible and ready to connect to an eSIM data plan.
Compared to a Physical SIM, an eSIM data plan offers a reliable, high-speed, flexible, cost-effective solution for those who need to stay away from the hassles of constantly changing networks and swapping SIMs.
Some of the reasons why you should choose the eSIM data Plan:
You won't need a physical SIM card
It is electronically activated, and the process is hassle-free through local operators
Since it is prepaid, you will not get a surprise data bill,
eSIM data plans are tailored to the user's needs; hence, you don't have to pay for the data you don't need.
Enjoy local data usage rates and avoid international roaming charges.
Switch between carriers easily
Important considerations for data plan selection
Before you choose an eSIM data plan, estimating your data needs and getting a tailored data solution for your best experience wherever you travel is better.
Overview your data needs by comparing usage for mobile apps, online browsing habits, live streaming and call requirements, messages, and recording tasks. Estimation of data usage will help you find the right eSIM data plan.
Choose the required data and the number of service days per your requirements to ensure you will only pay for the needed period.
Always research the coverage, reliability and data speed to ensure the best option of the local carrier or data plan you need.
Compare rates and look for reliable, high-speed data offers that are not overpriced.
Data plans that are instantly available offer reliable customer support and assure data quality are always a must-have for those who need a sustainable solution to their connectivity needs.
Advantages of European Prepaid eSIM Data Plans
The prepaid esim Europe data plans come with a range of perks that support travelers in Europe by keeping the hassles to their least and giving the best data usage options that are cost-effective, reliable and easy to avail anytime.
Unmatched Coverage
You will never be disconnected from your network when you are availing of an eSIM data plan, as these plans assure connectivity through the most reliable local operators. Expect to get coverage in up to 70% of areas and locations.
Fee Transparency
Prepaid data plans ensure you know your data limits and duration without worrying about unknown charges or costs. The charges you see and will pay for without hidden charges or postpaid bills.
Flexibility and convenience
eSIM data plans come with quick, easy, remote activation and data management through dedicated eSIM mobile apps so you can manage your data usage on your mobile.
Data speed and stability
They offer worldwide accessible data plans, connecting travelers to the local mobile network carriers., ensuring the best user experience and reliable customer support. 4G and 5G data speed is available in most mobile devices with eSIM plans, and get 1GB to 20 GB high-speed data with a stable connection through local operators.
Assured privacy and security
European data plans offer higher-level security and privacy management and easier access to local network options.
How to obtain and activate your European prepaid eSIM
Getting ready to use an eSIM is a quick and easy process involving steps to ensure you are ready to get the best user experience. Here are a few steps to follow:
Check mobile compatibility:
You can check eSIM compatibility by setting your device and locating a gear icon. Your device may also show up an eSIM card option to activate.
You can click on the eSIM section to see if the device has embedded eSIM.
Locate your device or mobile phone through your device manufacturer or look at the eSIM provider website to see which mobile is eSIM compatible.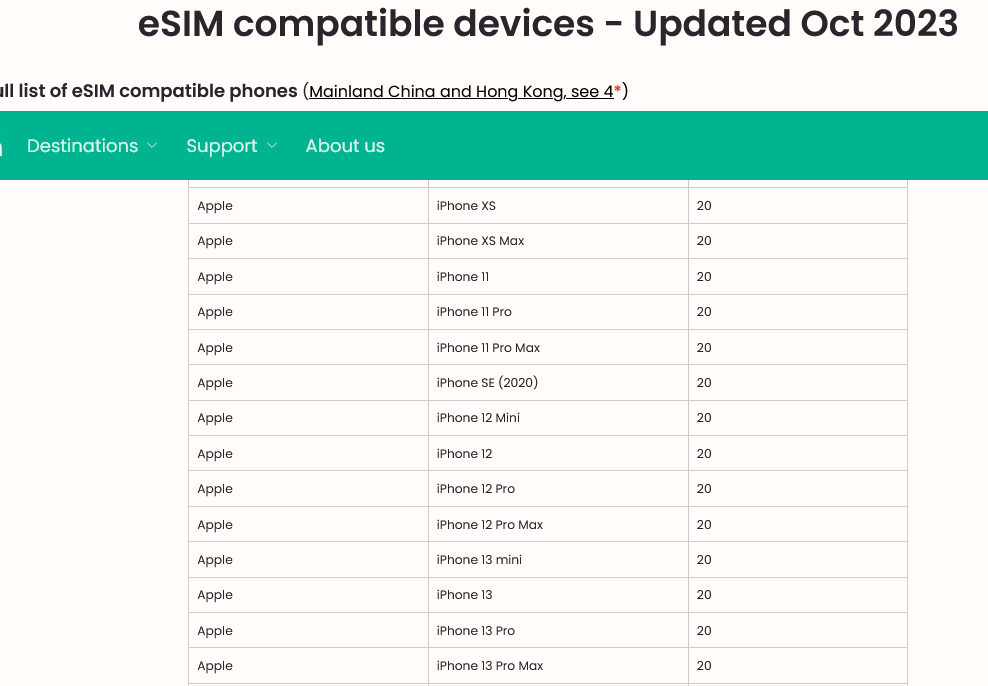 Purchase an eSIM plan
Choose your desired data package and purchase an eSIM plan through a reliable, cost-effective provider. Make sure you pick the one that offers better coverage, customized plans, and a range of desired packages and duration.
Activate and Install eSIM
Purchase an eSIM plan online. You will get activation information from the eSIM plan provider. You can expect a QR code to scan, or else there can be an activation link via email. Make sure you check these options to activate the plan.
When you reach your destination, make sure you have your mobile connected to mobile data. Access your mobile's eSIM activation settings under the mobile data.
Follow the QR scan prompt, and your eSIM will be activated and connected to a local network provided by your eSIM provider.
ByteSIM: One of the best providers of eSIM for European Travel
ByteSIM is among the best, trusted eSIM data plan providers suitable for travelers. They offer a range of eSIM data plans for 200+ countries worldwide. You can choose from Regional eSIM data plans or local plans. Each plan has its specific locations and data range, which can be selected at your convenience.
With 4G and 5G data options and more than 70 percent coverage across various destinations and countries, ByteSIM has everything a traveler needs for a cost-effective data solution.
The range of data plans allows users to choose exactly what they need; the high-speed internet and reliable connectivity through local network carriers ensure you are never out of coverage.
ByteSIM Europe Lite plan comes with a coverage range for up to 35 countries as below:
Austria, Belgium, Bulgaria, Croatia, Cyprus, Czech Republic, Denmark, Estonia, Finland, France, Germany, Greece, Hungary, Ireland, Italy, Latvia, Lithuania, Luxembourg, Malta, Netherlands, Poland, Portugal, Romania, Slovakia, Slovenia, Spain, Sweden, United Kingdom, Norway, Liechtenstein, Iceland, Switzerland, Ukraine, Turkey, Aaland Islands.
ByteSIM Europe Unlimited offers a 4G/LTE data plan for those needing coverage in the following countries.
Albania, Egypt, Ireland, Estonia, Austria, Bulgaria, Belgium, Iceland, Poland, Denmark, Germany, France, Finland, Kazakhstan, Netherlands, Czech Republic, Croatia, Latvia, Lithuania, Liechtenstein, Luxembourg, Romania, Isle of Man, Malta, Macedonia, Norway, Portugal, Sweden, Switzerland, Serbia, Cyprus, Slovakia, Slovenia, Turkey, Ukraine, Uzbekistan, Spain, Greece, Hungary, Italy, U.K., Jersey, Gibraltar
Advantages of using ByteSIM data plans over others:
ByteSIM has some unique perks that can be compared to other providers in the industry as below:
ByteSIM offers local eSIM plans, country-specific plans and regional packages to make it easier to choose from a range of customized data plans for travelers who can match their data needs easily.
Unmatched data speed and reliable connectivity ensure a high-end user experience.
24/7 customer support ensures the users are never left alone, and the support is always there to help out
Instant activation via QR scan so your mobile is ready with your eSIM as soon as you get your plan.
Simple process, no hidden fees or charges, easy eSIM management and data details through your ByteSIM mobile app.
4G, 5G, unlimited data plans for anyone who needs reliable and high-speed data across Europe.
Travel in Europe using your eSIM
Traveling in Europe is surely fun, and your visit can be an awesome experience with a reliable and cost-effective eSIM data plan.
Data usage tips:
Use maps offline and download them beforehand to save data while navigating.
Use a Wi-Fi connection where you have them.
Ensure you don't have unnecessary data driven apps running on your phone while roaming around.
Keep a check on your data usage through the provider's app so that you know your data usage details.
Use data-saving settings while you browse, avoid downloading unnecessary images, and turn off auto-download options on your phone.
Don't update your apps and phone when using your mobile data.
Emergency handling
In case of emergencies or issues with your eSIM or data availability, contact the emergency network if available or try to reach your eSIM plan provider. A reliable service always comes with 24/7 support and can resolve your issues.
Recharge and renewal plan
Some e-sim providers may provide recharge or renewal plans, which you can ask by contacting their support. However, through most trusted eSIM providers, you can purchase a new eSIM plan for more data after your plan has ended.
Conclusion
Finding the best eSIM for European travelers is important to ensure you stay hassle-free and get the best data coverage without changing multiple SIMs or bearing excessive roaming charges. eSIM data plans are available through trusted sellers. Bytesim offers reliable connectivity, wide area coverage, and 24/7 support for their users, which is enough to support traveler's need for high-speed data availability. Ensure you know your data usage needs to make the most of Europe's best eSIM data plans.
FAQ
Is using an eSIM a secure option?
The eSIM data is always secure and private, and your profile is always secure. You can always confirm the terms and conditions through your eSIM provider.
Can I use the same eSIM in Multiple European countries?
Yes, you can use eSIM in multiple European countries. Once activated, you can connect to the network carriers with whom your eSIM plan provider has partnered in any listed countries for which you have activated the eSIM.
How do the refund policy and cancellation of the plans work?
If you have obtained the eSIM plans, it is mostly not refundable. But you can contact your eSIM plan provider to know more about this if they offer refunds.
Comment