Step-by-Step Guide: Activating eSIM for Your China Travel
Aug 22,2023 | Jack
Table of contents
Advantages of eSIM Over Traditional Physical SIM Cards
Preparing for eSIM Activation in China
Step-by-Step Guide to Activating eSIM in China
Managing eSIM Preferences in China
Troubleshooting and Common Challenges
Tips for Optimizing eSIM Usage in China
In today's hyper-connected world, staying connected during our travels has become an essential part of our daily lives. Whether it's for business or leisure, having access to a reliable internet connection and the ability to make calls is crucial for a seamless travel experience. China, with its rich history, vibrant culture, and bustling cities, attracts millions of travelers each year. To fully explore this diverse country, having a dependable means of communication is a must.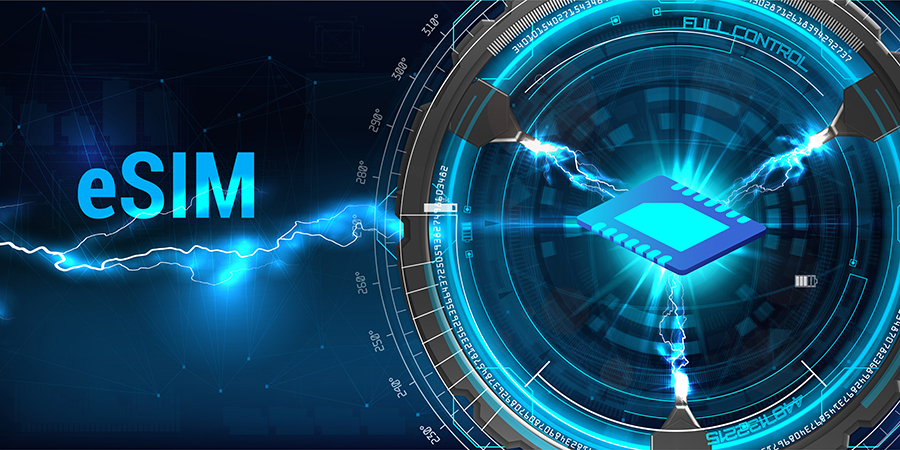 Traditional physical SIM cards have served us well over the years, but as technology evolves, so does the way we connect. Enter esim china, a revolutionary technology that brings unparalleled convenience to travelers. Unlike physical SIM cards, eSIM (Embedded Subscriber Identity Module) is a digital SIM that is built directly into your compatible device. It eliminates the need for physical swapping, making it a perfect solution for travelers who want to stay connected without the hassle of changing SIM cards.
Understanding eSIM Technology
· What is eSIM?
A virtual SIM card, or eSIM, functions similarly to physical SIM cards but lacks the latter's physicality.You can switch between various mobile carriers, and data plan thanks to an embedded chip in your device that eliminates the need to insert or swap out a physical SIM card.Travelers who frequently switch between networks or need to use various data plans in various countries will find eSIM technology to be very convenient and an excellent option.
Advantages of eSIM Over Traditional Physical SIM Cards
· Convenience
eSIM eliminates the need to carry multiple physical SIM cards, making it more convenient for frequent travelers.
· Easy Activation
Activating eSIM is a seamless process that can be done remotely without visiting a store.
· Space-saving
eSIM technology frees up physical space in your device since there is no need for a traditional SIM card slot.
· Network Flexibility
With eSIM, you can switch between different carriers and data plans easily, giving you more control over your connectivity options.
eSIM in China
China has been at the forefront of embracing cutting-edge technologies, and eSIM is no exception. With the rapid expansion of 5G networks and the growing demand for seamless connectivity, major Chinese carriers, such as China Mobile, China Unicom, and China Telecom, have introduced eSIM support for their services.
· How eSIM Works Within the Chinese Mobile Network Ecosystem
When you activate an eSIM in China, the digital SIM profile is securely stored in your device. Once you arrive in China, your phone automatically connects to the local carrier's network, providing you with access to calls, messages, and data services. The process is seamless, and you can start using the eSIM immediately after activation.
Preparing for eSIM Activation in China
· Check Device Compatibility
Identify eSIM-Compatible Devices
Before you embark on your journey to China, it's essential to ensure that your device supports eSIM activation. Most modern smartphones, including popular models like iPhone XR, iPhone 14, and various Android phones, are eSIM compatible.
How to Verify if Your Device Supports eSIM Activation
To check if your device supports eSIM activation, go to the settings menu on your phone. Look for the option related to cellular or mobile networks. If your phone has eSIM capability, you'll find an option to add an eSIM or scan a QR code.
· Choose an eSIM Provider
Research and Compare eSIM Providers in China
With the growing popularity of eSIM technology in China, multiple carriers and eSIM providers offer a variety of plans for travelers. It's crucial to research and compare different providers based on factors such as coverage, data plans, and pricing.
· Factors to Consider
Coverage
Ensure that the eSIM provider offers extensive coverage in major tourist destinations like Beijing, Shanghai, Guangzhou, and Shenzhen.
Data Plans
Choose a data plan that suits your data needs and travel duration, ranging from 500MB/Day to 50GB or even unlimited data plans.
Pricing
Compare the prices of different eSIM plans to find the most cost-effective option for your travel requirements.
Step-by-Step Guide to Activating eSIM in China
· Step 1: Selecting an eSIM Plan
Browse through the various eSIM plans offered by different providers. Assess your data requirements based on your activities, such as browsing, social media, and navigation.
Consider the duration of your stay and the amount of data you'll need. If you plan to use data-intensive apps or stream videos, opt for a plan with higher data limits.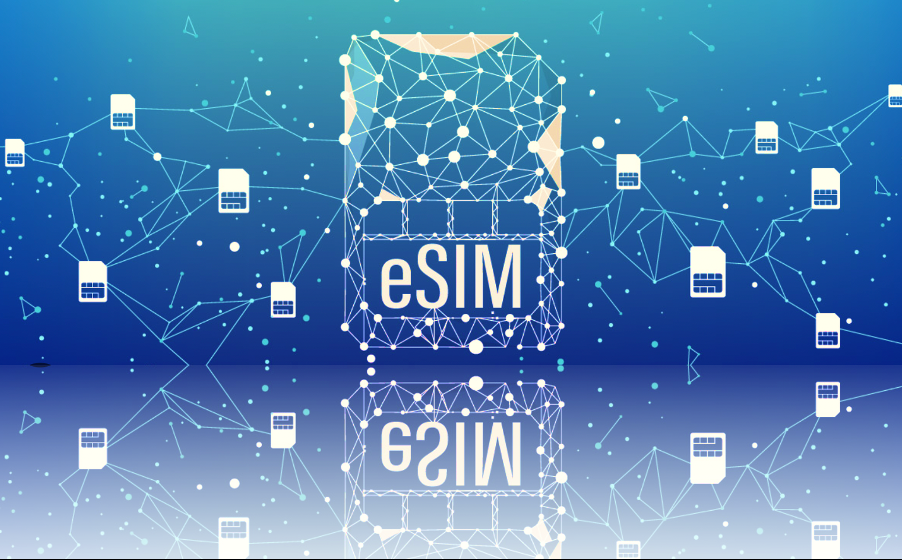 · Step 2: Obtaining the eSIM Activation Code
Once you've selected the desired eSIM plan, the provider will provide you with an eSIM activation code. This code can be delivered via email, a QR code, or a unique identifier.
Follow the provider's instructions to receive the eSIM activation code. You may need to scan the QR code or enter the unique identifier to initiate the activation process.
· Step 3: Opening the Device Settings
To begin the eSIM activation process, navigate to the device settings menu. Find the "Cellular" or "Mobile Networks" section of the settings menu on your device. Once in the settings, look for a QR code scanner or the option to add an eSIM. You will then be able to begin the activation process.
· Step 4: Scanning the QR Code or Entering the Identifier
Use your phone's camera to scan the provided QR code if your device is capable of doing so. The eSIM activation process will start as a result. To continue with the activation, you will need to manually enter the unique identifier if your device is unable to scan QR codes.
· Step 5: Confirming the eSIM Activation
The eSIM activation process can be finished by following the on-screen instructions after you have scanned the QR code or entered the unique identifier. Verify that the eSIM profile has been successfully installed on your device after activation. The eSIM should now be ready for calls, messages, and data usage.
Managing eSIM Preferences in China
· Setting eSIM as Primary or Secondary SIM
For devices with dual SIM capabilities, you can choose which SIM (physical or eSIM) you want to use as the primary or secondary one. Select the eSIM as your primary SIM if you want to use it as your main number during your stay in China. Alternatively, choose it as the secondary SIM if you want to use it for specific purposes or as a backup.
· Switching eSIM Profiles
If you need to switch between different eSIM data plans during your trip, you can do so easily through your device's settings. Stay mindful of your data usage and adjust your plan selection accordingly. If you find yourself running low on data, consider switching to a plan with higher data allowances.
Troubleshooting and Common Challenges
· Activation Issues
While eSIM activation is typically straightforward, some issues may arise. Here are some common challenges and how to address them:
QR Code Scanning Issues
Ensure the QR code is clear and properly scanned. Try repositioning your phone or increasing the brightness if needed.
Incorrect Identifier Entry
Double-check the unique identifier you entered for accuracy.
Network Connectivity
Make sure you have a stable internet connection during the activation process.
Verifying That the eSIM Is Functioning Correctly After Activation. After successfully activating your eSIM, make test calls, send messages, and use data to confirm that everything is functioning as expected. Call a friend or family member, send a test message, and browse the internet to ensure all functions are working seamlessly.
Tips for Optimizing eSIM Usage in China
· Data Management and Usage Monitoring
China offers an array of exciting experiences, from exploring ancient sites to immersing yourself in modern urban centers. To optimize data usage and avoid unexpected charges, consider the following:
Use Wi-Fi Whenever Possible
Utilize Wi-Fi networks in hotels, cafes, and public spaces to conserve data.
Disable Background Data
Turn off apps that use data in the background to avoid unnecessary consumption.
Download Maps Offline
Download offline maps for navigation to minimize data usage.
· Utilizing Built-In Data Usage Monitoring Tools on Devices
Most smartphones have built-in data usage monitoring tools that help you keep track of your data consumption. Check your device's settings to enable data usage monitoring.
· Utilizing Local eSIM Plans
Local eSIM plans offered by Chinese carriers can often provide more cost-effective options for data usage during your stay. Research local eSIM providers and their offerings in different regions of China. Look for reviews and recommendations to choose the most reliable option.
Conclusion
To summarize, eSIM technology provides a cutting-edge and practical method for tourists to maintain their connection to the outside world while they are in China. Activating your eSIM will be a breeze with the help of the step-by-step guide that is provided in this article. This will ensure that your trip goes off without a hitch.
Because you won't need to deal with the hassle of physical SIM cards while you're in China thanks to eSIM, you'll have more time to devote to discovering all that this fascinating nation has to offer.
The eSIM technology not only makes traveling in China more convenient, but it also provides more flexibility and lower costs for international visitors. eSIM from Bytesim is a cutting-edge technology that can provide you with an unparalleled level of convenience and connectivity while you are away from home.
Comment