France Travel Guide 2024
Aug 22,2023 | Tim
Polygonal mesh line map, flag map
Welcome to www.bytesim.com if you NEED an eSIM data plan while traveling around France( eSIM for France ). This message is written in the name of ByteSIM.
Now, let's dig in!
Geographical Position
France, often referred to as the hexagon due to its shape, is located in Western Europe. It's bordered by several countries, including Belgium and Luxembourg to the north, Germany, Switzerland, and Italy to the east, and Spain to the south. The Atlantic Ocean washes its west coast, and the Mediterranean Sea lies to the southeast.
Climate
France experiences a wide variety of climates due to its size and geographical diversity. In general, the country has mild summers and cool winters, but there are regional variations. Here are some climate characteristics of different regions:
Mont saint-michel at sunset twilight in normandy, northern france
Northern and Western France (Paris, Brittany, and Normandy): Oceanic climate with relatively mild winters, cool summers, and rainfall throughout the year.
Little model windows made of wood
Eastern France (Alsace, Lorraine, Franche-Comté, Burgundy, and the Rhône valley): Semi-continental climate with cold winters and hot summers.
Village
Southern France (Provence, Côte d'Azur, Languedoc, and Corsica): Mediterranean climate with hot, dry summers, and mild, wet winters.
Beautiful garden flowers natural scenery
Eastern France(Reims, Epernay, Riquewihr, Colmar, Strasbourg, Annecy, Chamonix-Mont-Blanc, Lyon): Summers are mild and rainy, and winters tend to be cool and damp.
Travel Tips
Language: The official language is French, but English is commonly spoken in major tourist areas and cities.

Currency: The currency used in France is the Euro (€). It is advisable to have some cash on hand, but credit and debit cards are widely accepted.

Transportation: France has a well-developed transportation network, including a comprehensive train system ( SNCF ), an extensive bus network ( BlaBlaBus ), and domestic flights ( Air France ). The Paris Metro is also an efficient way to navigate the city.

Safety: France, like any other country, has its share of petty crime. Exercise caution in crowded tourist areas, and keep your belongings secure. It's always a good idea to have travel insurance.

Etiquette: French culture places importance on politeness and respect. It is customary to greet people with a simple " Bonjour" (good day) and to say " Merci" (thank you) afterward. Tipping is customary but not mandatory.
Delicacies
Brie cheese, baguette and two glasses of white wine on dark concrete background
Scenic Spots
Paris eiffel tower and skyline aerial france
Paris: From the Eiffel Tower, Louvre Museum, and Notre Dame Cathedral to the charming neighborhoods of Montmartre and Le Marais, Paris, the "City of Light," is filled with world-renowned sights.
Antibes town surrounded by the french riveria during the evening in france
French Riviera (Côte d'Azur): Known for stunning beaches, film festivals in Cannes, and the grand Formula 1 race in Monaco.
Water breaks on pebbles and rocks on an empty beach in the atlantic ocean sunset in the ocean
Normandy: Witness the iconic Mont Saint Michel, D-Day beaches, and enjoy the region's rich history and delicious cider.
View of the vineyards of the douro valley with autumn cores - portugal
Loire Valley: Home to charming gardens and some of the country's most beautiful châteaus, like Château de Chenonceau and Château de Chambord.
Calanques of port pin in cassis in france near marseille
Provence-Alpes-Côte d'Azur: Known for the stunning Verdon Gorge, lavender fields, and the cities of Nice, Cannes, and St. Tropez.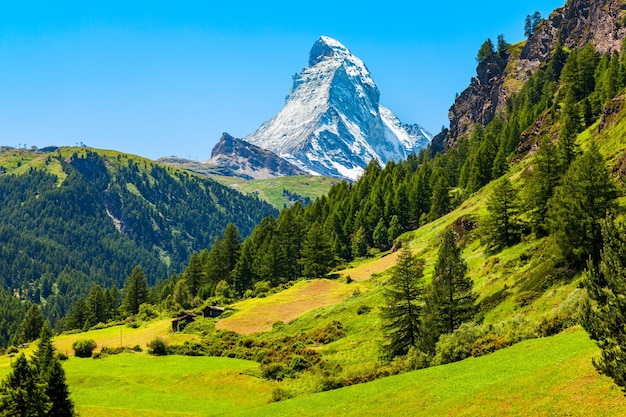 Matterhorn mountain range in switzerland
The French Alps: Ideal for outdoor adventure activities like skiing, hiking, and paragliding.
Whether it's the art, food, wine, history, or fashion that draws you, France provides an elegant and diverse experience with a quintessential charm unique to its own. Bon voyage!
ByteSIM Core Competencies:
Operating Data and Capabilities Showcase
Data Traffic Per Day 45TB+
Users Totally Per Year 5M+
Global Distributors and Channels 100+
Enterprise Customers 30+

Comment