Smartwatch With a Separate eSIM vs One Sharing eSIM With Cellphone
Aug 22,2023 | Tim
Welcome to www.bytesim.com if you NEED an eSIM data plan while traveling around the world. This message is written in the name of ByteSIM.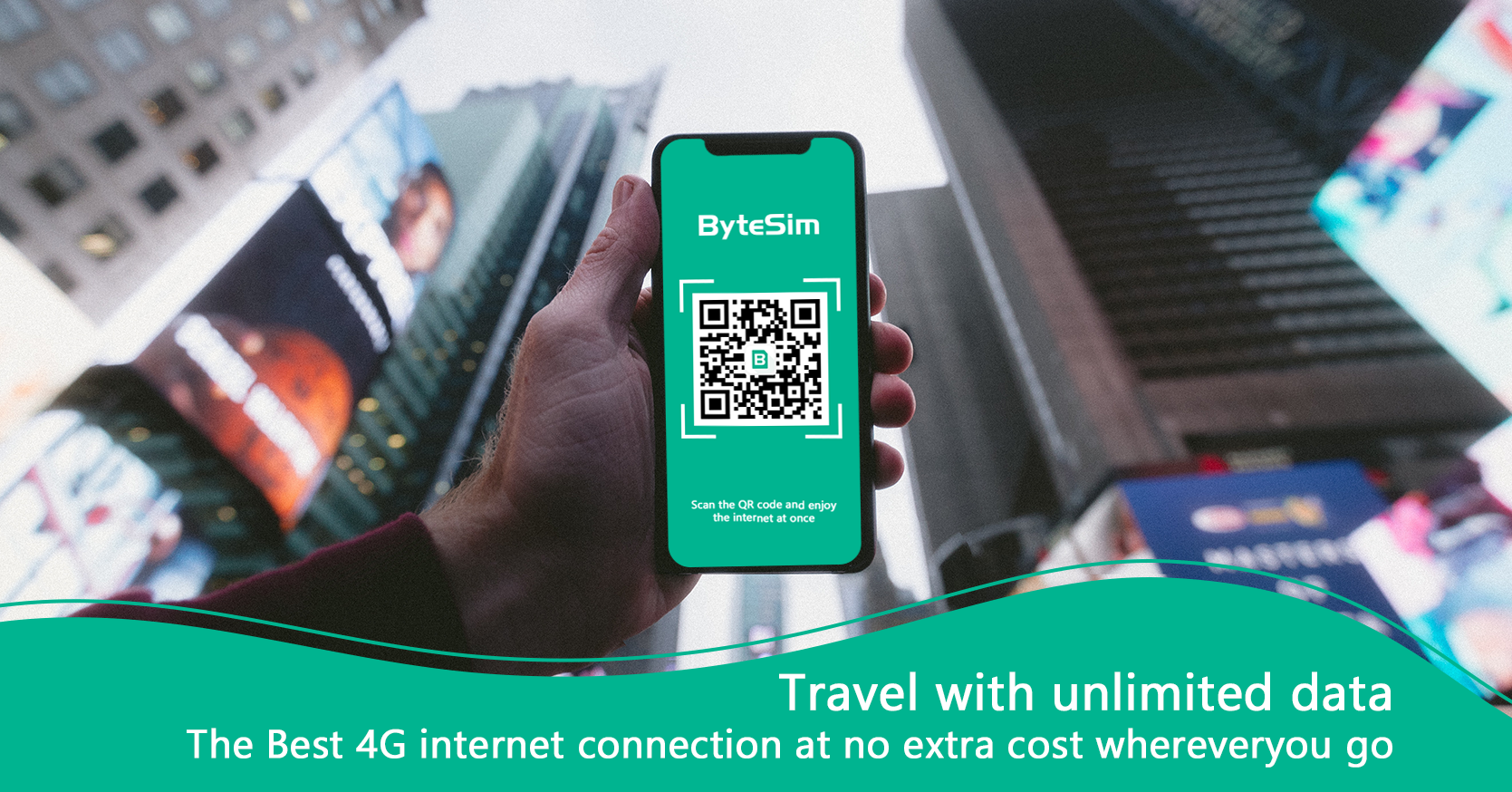 With the increasing popularity of eSIM on mobile devices, people are wondering if there is a need to use two separate eSIM for their smartwatches and cellphones. To fully address this query, I will elaborate explanation of what an eSIM is, what advantages it offers compared to a traditional SIM card and what is the best selection for you.
(*CHECK WHETHER YOUR MOBILE DEVICES ARE COMPATIBLE WITH AN ESIM)
Now, are you ready?
What Is an ESIM?
An eSIM, short for embedded SIM, is a digital SIM card that is built into a device, such as a smartwatch, smartphone, or tablet. Unlike physical SIM cards, eSIMs are not removable and do not require a physical exchange. They are programmable, allowing users to switch between mobile network providers without the need to change physical cards.
Advantages of ESIM Compared to SIM Cards:
Convenience:
With an eSIM, you don't need to carry multiple physical SIM cards or worry about losing them. Switching between different mobile network operators can be done remotely, saving you time and effort.
Flexibility:
An eSIM allows you to switch between different mobile network providers and data plans without needing to acquire a new physical SIM card. This flexibility is particularly useful for frequent travelers who can easily connect to local networks without purchasing a local SIM card.
Space-saving:
Since eSIMs are embedded into the device, they eliminate the need for a physical SIM card slot, allowing devices to become smaller and more compact.
Security:
eSIMs offer enhanced security through the use of encryption and remote SIM provisioning. This helps to protect against fraud and unauthorized access to your cellular network.
Remote Provisioning:
Traditional SIM cards require physical handling and activation, but eSIM can be remotely provisioned by network operators. This means that users can activate their eSIM through an app or online portal, eliminating the need for physical visits to a store or waiting for a new SIM card to arrive in the mail.
Better Integration:
eSIM offers a standardized solution that simplifies the integration process and provides a consistent experience across different devices. This allows for easier device management and a smoother user experience.
Environmental Impact:
Due to the elimination of physical SIM cards, eSIM technology has a positive impact on the environment. The production and disposal of plastic SIM cards contribute to waste, but eSIM reduces the need for physical cards, leading to a reduction in plastic waste.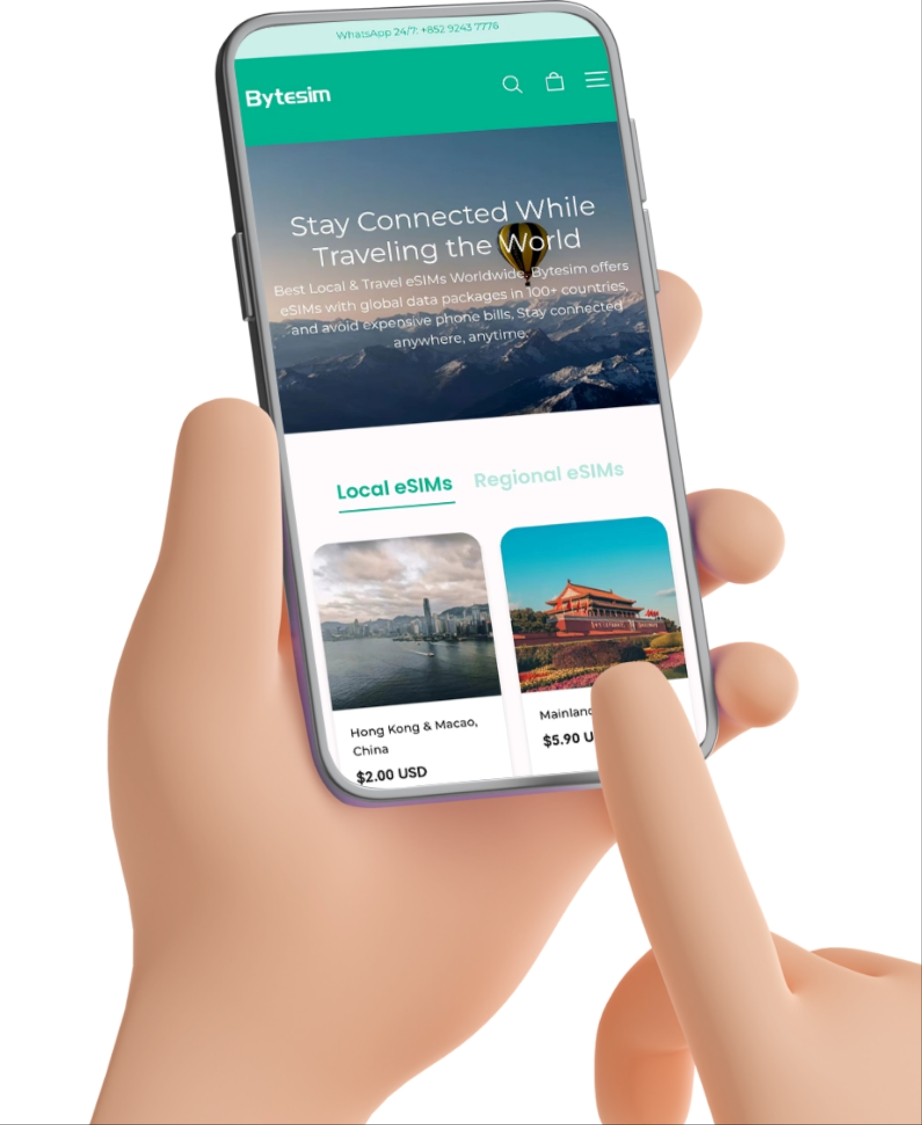 Smartwatch With a Separate ESIM
Without the need for an interconnected smartphone, a smartwatch with an embedded SIM (eSIM) can make and receive calls, send and receive text messages, and access the Internet, unlike WiFi smartwatches that have to be connected to a phone.
Here are some steps to set up a smartwatch eSIM:
Activation:
To activate an eSIM on your smartwatch, you'll need to check if your device supports eSIM technology. If it does, you can typically activate the eSIM through the device settings or an accompanying mobile app provided by your network operator.
Subscription:
After activation, you will need to subscribe to a compatible cellular plan that offers eSIM support. This can be done through your network operator or directly on the smartwatch itself if it has independent eSIM management capabilities.
Connectivity:
Once your eSIM is activated and your subscription is active, you can use your smartwatch independently to make calls, send messages, and access cellular data without relying on a paired smartphone.
Smartwatch Sharing ESIM With Cellphone
A dual SIM smartphone or eSIM sharing option with your smartwatch can provide a more simplified experience if you prefer the convenience of handling a large number of phone numbers or data subscriptions on your smartphone.
Here are some steps to connect your smartwatch to a cellphone:
Compatibility:
Before connecting your smartwatch to a smartphone, ensure that the smartwatch is compatible with the smartphone's operating system (e.g., Android or iOS).
A list of smartwatch OS for you to check (in most conditions, you can add a corresponding App for your smartphone to connect with your smartwatches IF they are incompatible with each other ):
Pairing:
To establish a connection, you'll usually need to install a companion app on your smartphone. Open the app and follow the on-screen instructions to pair the smartwatch with your smartphone via Bluetooth.
Notifications and functions:
Once connected, you can receive notifications, control music playback, track fitness activities, and manage settings on your smartwatch through the companion app on your smartphone. Some smartwatches may also support additional features like making or answering calls directly from the paired smartphone.
In conclusion, no matter what kind of selection you would prefer, it all depends on you. What we can do is just to guide you to find out what's the one suitable for you. By understanding these concepts, users can fully leverage the capabilities of smartwatches with eSIM technology.
ByteSIM Core Competencies:
Operating Data and Capabilities Showcase
Data Traffic Per Day 45TB+
Users Totally Per Year 5M+
Global Distributors and Channels 100+
Enterprise Customers 30+

Comment