How to Make Full Use of My eSIM
Aug 22,2023 | Tim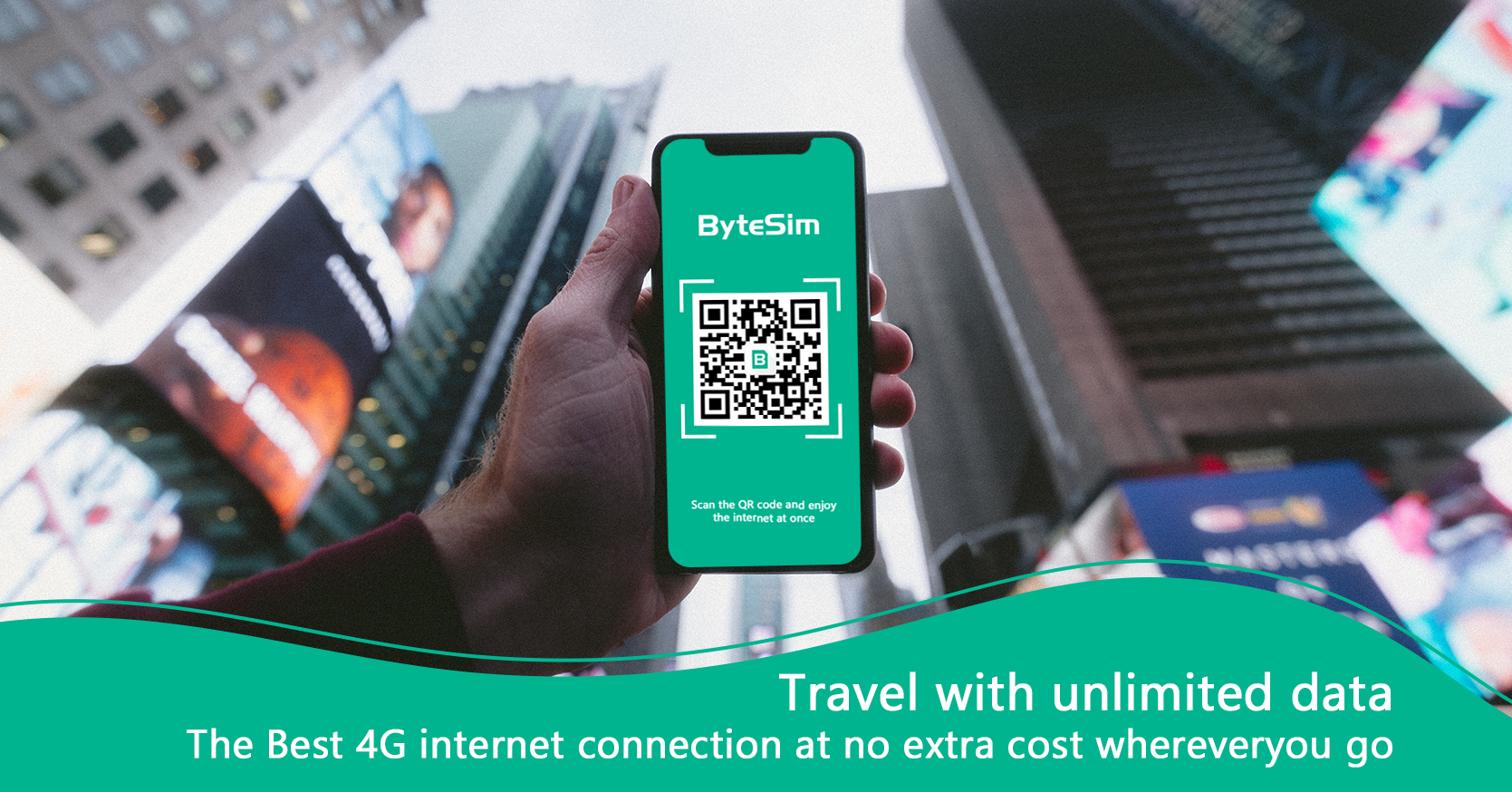 With the popularity of mobile devices with eSIM embedded, an increasing population of people owns fancy and more functional smartphones, smartwatches, laptops and so on. But do you completely know how to make full use of your eSIM when using your intelligent treasures? Today, let me elaborate on how to optimize the usage of eSIM. Here we go!
(*CHECK WHETHER YOUR MOBILE DEVICES ARE COMPATIBLE WITH AN ESIM)
Plan Details:
Every eSIM provider has various data plans to choose from. Details may include the price, data cap, speed, and network. It's essential to thoroughly review these details and select a plan that best suits your needs.
Try a Regional& Global ESIM Plan:
Some eSIM providers offer regional plans designed specifically for particular areas, such as Europe, Asia, or North America. These plans can be more economical and efficient if you're planning to travel within that specific region, so it's worth considering.
Here comes a list of Bytesim's regional& global eSIMs:
Customize ESIM Labels:
eSIM allows you to customize the label for each plan, making it even more convenient to switch between multiple plans. You could label your work and personal plans accordingly, or name your plans based on the region if you're a frequent traveler.
Store Multiple ESIMs on Your Phone:
Modern smartphones with eSIM capabilities can store more than one eSIM. Having multiple eSIMs can allow you the flexibility to switch between various network providers without the need to replace a physical SIM card.
Track Your Data Usage:
To manage your eSIM effectively, it's crucial to keep track of your data usage. In smartphones, you can usually monitor your data usage in the settings. Regular monitoring can prevent overuse and help you decide if you need to upgrade or downgrade your plan.
Turn on Push Notifications:
Enable push notifications for changes in your eSIM status, such as when your plan is nearing its limit or when your plan is about to expire. This will help you manage your eSIM usage and ensure you're always connected.
Set up an ESIM Hotspot:
If your eSIM data plan allows, you can set up an eSIM hotspot to share your data with your other devices, like laptops or tablets, or share your connection with others.
Share It With Your Friends
While you tend to buy an eSIM data plan, PLS pay attention to the potential discounts and coupons (take ByteSIM eSIM products as an example):
First, everything in the store is 5% off. Second, customers who give good reviews can get a $2 discount roll.
Third, customers through other promotion channels(such as promotional links and discount codes, WhatsApp 24/7: +852 9243 7776 for more detail) into the store to buy, and then enjoy a 95% discount, this and the store's original 95% discount can be stacked.
To sum it up, proper understanding and utilization of these features can greatly enhance your experience with eSIM technology. The flexibility and convenience provided by eSIM technology are unparalleled, adding significant value to today's mobile communication.
Welcome to www.bytesim.com if you NEED an eSIM data plan while traveling around the world. This message is written in the name of ByteSIM.
ByteSIM Core Competencies:
Operating Data and Capabilities Showcase
Data Traffic Per Day 45TB+
Users Totally Per Year 5M+
Global Distributors and Channels 100+
Enterprise Customers 30+

Comment