Using eSIM Across Countries
Aug 22,2023 | Tim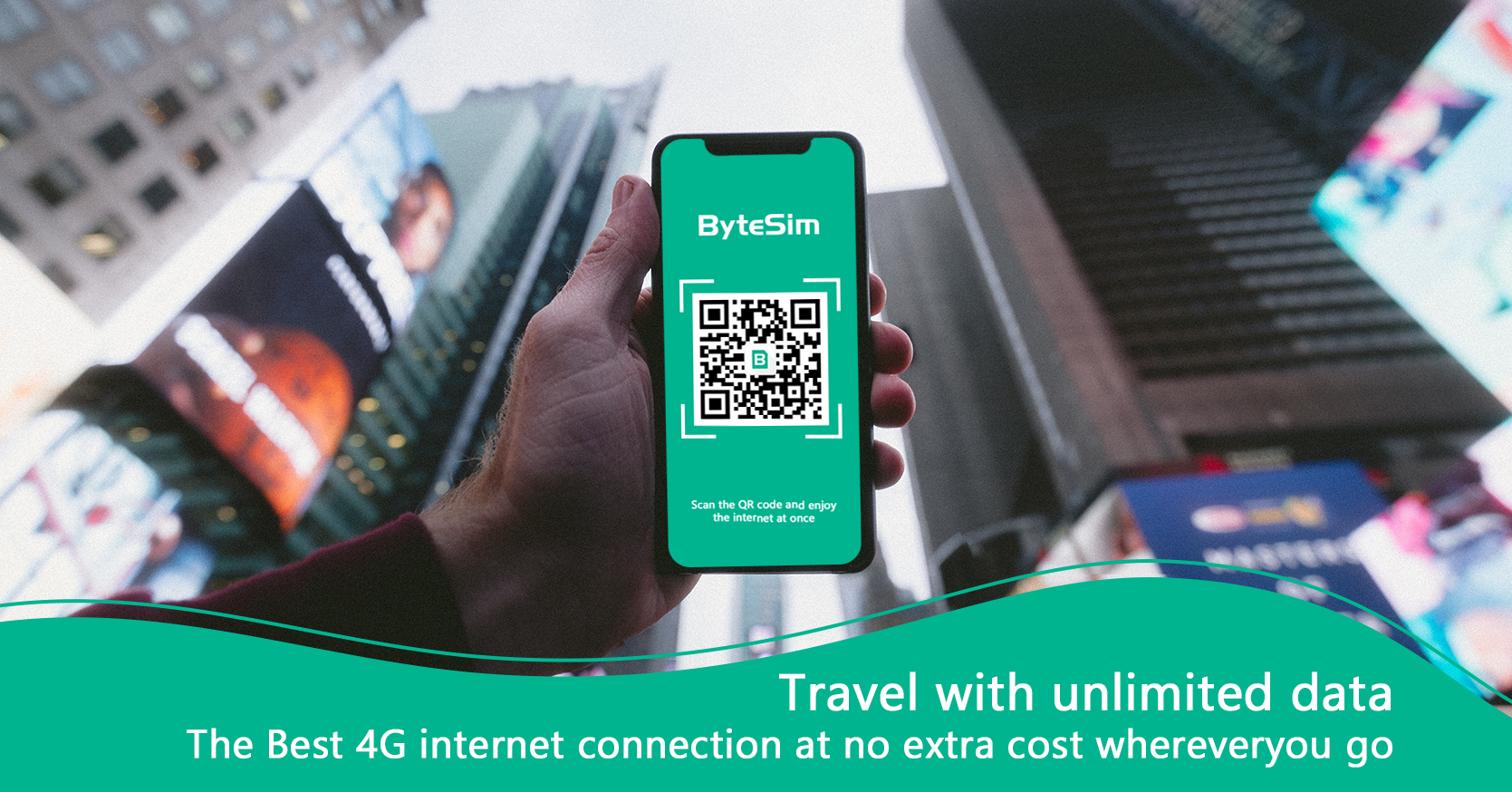 Welcome to www.bytesim.com if you NEED an eSIM data plan while traveling around the world. This message is written in the name of ByteSIM.
Now, let's dig in!
What is eSIM?
Top view of sim cards
eSIM, which stands for Embedded Subscriber Identity Module, is a digital SIM card technology that eliminates the need for a physical SIM card in mobile devices such as smartphones, tablets, and smartwatches. With eSIM, the SIM card functions are embedded directly into the device's hardware, specifically the chipset or processor. This allows users to remotely provision and activate mobile network service without requiring a physical SIM card.
How eSIM Data Plans Work?
eSIM data plans work by providing users with a digital profile that contains all the necessary information to connect to a specific mobile network. Here's a general overview of how eSIM data plans typically work:
Activation: Users can activate an eSIM data plan by scanning a QR code or through an app or website provided by their mobile network carrier. This QR code or app contains all the necessary details to provision the eSIM profile on the device.
Profile Download: Once the eSIM is activated, the device downloads the corresponding profile from the mobile network carrier. This profile securely stores information such as the subscriber's phone number, data plan details, and authentication credentials.
Network Connection: After the profile is downloaded, the device establishes a network connection using the eSIM. This allows users to access mobile data, make calls, send texts, and utilize mobile services, based on the terms of their chosen data plan.
Switching Providers: One of the key advantages of eSIM is the ability to switch network providers without physically changing SIM cards. Users can easily switch to a new provider by deactivating the current eSIM profile and activating a new one from the desired carrier.
Using eSIM Across Countries
The ability to use an eSIM across different countries depends on various factors such as device compatibility, network coverage, and carrier support. Here's what you need to know:
Device Compatibility: Not all devices are equipped with eSIM capabilities. However, a growing number of smartphones, tablets, and smartwatches released in recent years support eSIM functionality.

Network Coverage: eSIM compatibility alone does not guarantee network coverage in all countries. Network coverage depends on the mobile network carrier and its partnerships with international operators. Some carriers offer global coverage, enabling users to utilize their eSIM in multiple countries, while others may have limited coverage areas.

Carrier Support: To use an eSIM in a specific country, you'll need a mobile network carrier that supports eSIM provisioning in that region. Not all carriers support eSIM globally, so it's important to research and choose a carrier that offers eSIM services in the countries you plan to visit or reside in.
Here's an in-depth analysis of the functionality of local, regional, and global eSIMs.
You can choose an eSIM data plan in the local country and be able to use the data traffic provided by the local carriers according to the data plan selection. But you have to rebuy and change into the corresponding one while going to another country. For example, if you are going to the U.S., you will choose a ByteSIM eSIM for the U.S.
You can use the eSIM data plan more freely in a wide range of countries and areas even globally without changing the original data plan.
Here are many ByteSIM data plan options(links) for you :
Futuristic smart city with 5g global network technology
In a word, while eSIM brings convenience and flexibility in terms of switching carriers and eliminating the need for physical SIM cards, it's crucial to ensure device compatibility and check the availability of eSIM services in different countries before relying solely on eSIM for connectivity.
ByteSIM Core Competencies:
Operating Data and Capabilities Showcase
Data Traffic Per Day 45TB+
Users Totally Per Year 5M+
Global Distributors and Channels 100+
Entreprise Customers 30+

Comment