I Can't Connect With My ESIM
Sep 28,2023 | Tom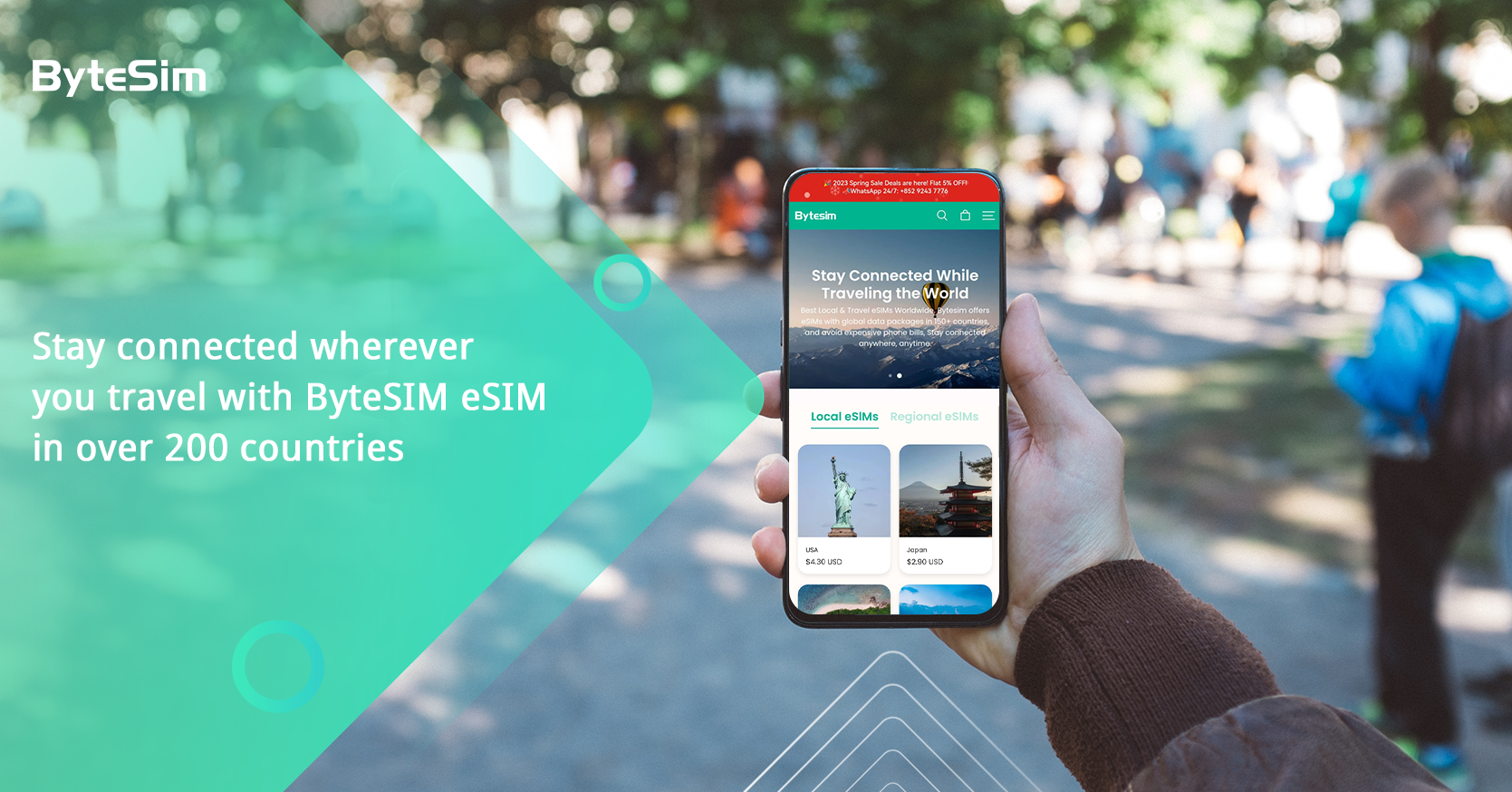 Have you encountered this situation: while landing on the destination, there is no way to activate your eSIM and use the local network? Well, it may be a depressing thing, especially experiencing an exhausting flight and being eager to use the phone to hire a taxi and book a hotel. Well, today let's explore the reasons for network failure and solutions to get you connected!
Incompatible Device
Ensure that your phone model supports eSIMs. While newer models like the iPhone X, 11, 12, 13, and 14 series are compatible, earlier models may not support eSIM technology. Additionally, iPhones purchased in some countries such as China do not support eSIMs.
* Click here to check the eSIM-compatibility of my device(2023)
OS Glitches
Sometimes, your device may encounter OS bugs which can lead to a series of usage problems including network disconnection and no response on the operation interface.
To cope with this situation, try enabling Airplane Mode or rebooting your phone for at least 30 seconds and then disabling it again. This will force your device to re-establish a connection with the cellular network. Allow up to 15 minutes for the eSIM data plan to authenticate and start receiving data. Go to the device settings and check for any available software updates. Install the updates to ensure compatibility with eSIM technology.
Limited ESIM Service Coverage
It's important to note that an eSIM will only work in the specific region it is designated for. For example, an Italian eSIM will only function within Italy, while a USA eSIM will only connect in the USA.
Ensure that you are in the designated service area for your eSIM. Reach out to your eSIM service provider and inquire about the network coverage in your area. They may be able to provide insights or solutions to improve service quality or suggest alternative networks that may offer better coverage.
Roaming Data Not Enabled
For the eSIM to connect to a network, roaming data must be enabled. Check your device settings and ensure that roaming data is turned on.
To enable roaming data on various devices, including iPhones, Samsung, Xiaomi, Oppo, and Pixel phones, follow the steps below:
iPhone:
Go to Settings and tap on " Cellular/Mobile Data".
Toggle on " Cellular/Mobile Data".
Scroll down and tap on " Cellular/Mobile Data Options".
Enable " Data Roaming" by toggling it on.
Samsung:
Go to Settings and tap on " Connections".
Select " Mobile Networks".
Enable " Data Roaming" by toggling it on.
Xiaomi:
Go to Settings and tap on " SIM cards & mobile networks".
Tap on the desired " SIM card".
Enable " Data Roaming" by toggling it on.
Oppo:
Go to Settings and tap on " Dual SIM & Cellular Network".
Tap on the desired " SIM card".
Enable " Data Roaming" by toggling it on.
Pixel:
Go to Settings and tap on " Network & internet".
Select " Mobile network".
Enable " Data Roaming" by toggling it on.
Please note that enabling roaming data may result in additional charges from your carrier. It's advisable to check with your network provider for specific instructions and information regarding roaming data usage and charges.
Incorrect Mobile Data Settings
The chance is that you may misuse the original SIM card on your device instead of the corresponding eSIM.
Make sure that your device is set to use the eSIM for mobile data. In your device's settings menu, navigate to the cellular options and select the eSIM data plan as the " Primary/preferred" option.
Misconfigured APN
If you are using an eSIM abroad on a mobile device and experiencing a lack of data connection, check the Access Point Names (APN) settings.
Make sure the APN is correctly configured according to the local carrier's APN in case of APN missetting(for more APN details, contact the eSIM providers) and remove any additional information in the username or password fields.
Please note that the provided information is based on general troubleshooting guidelines, and the specific steps may vary depending on your device and eSIM service.
If it does not work, it is advisable to wait and try again later. If the problem persists, consider reaching out to your eSIM service provider for further assistance.
Welcome to contact ByteSIM , if you have any eSIM-related questions. They are 24/7 365 here and very patient in coping with your problems( FAQs & Contact Support ).
ByteSIM, Bye the SIM, the reliable eSIM provider for 5+million globetrotters in 200+ countries/areas

Comment