Managing Multiple eSIMs in the Philippines: Tips for Dual SIM Devices
Aug 22,2023 | Jack
Table of contents
Understanding Dual SIM Devices with eSIM Capability
Definition and Features of Dual SIM Devices
How eSIM Works on Dual SIM Devices
Benefits of Managing Multiple eSIMs in the Philippines
eSIM Management Tips for Dual SIM Devices
Activating and Setting Up eSIMs
Balancing Data Usage and Switching SIMs
Utilizing eSIMs for Different Purposes
Business and Personal Use Cases
Travel and International Roaming
Data Management and Usage Monitoring
Network Coverage and Roaming Limitations
Compatibility and Device Considerations
In an era of increased connectivity, eSIM technology is taking the Philippines by storm, offering a new level of flexibility for mobile users. With the ability to manage multiple eSIMs on dual SIM devices, Filipinos can now enjoy enhanced connectivity like never before.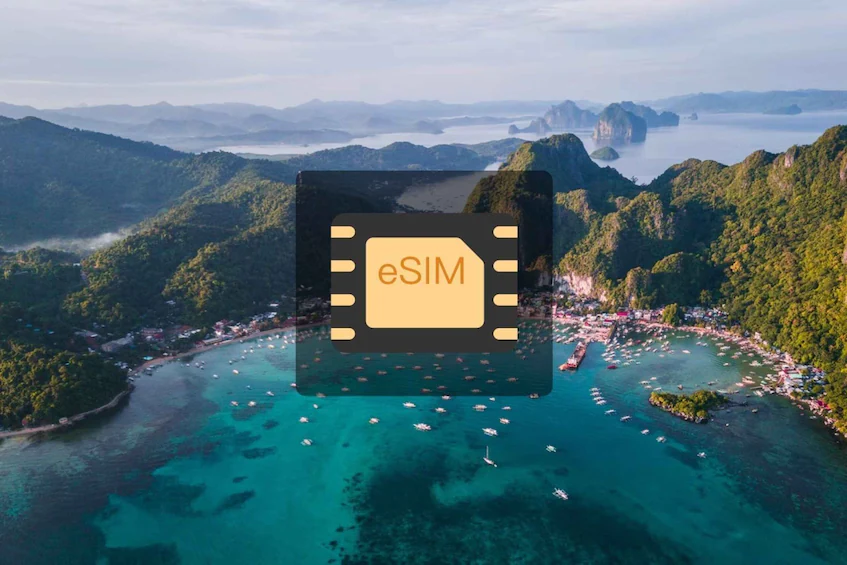 Electronic SIM or eSIM is a groundbreaking technology that allows users to switch between mobile network operators at the touch of a button, eliminating the need for physical SIM cards. This convenience is rapidly gaining traction in the Philippines, a nation known for its tech-savvy population and high smartphone penetration rate.
Managing multiple eSIMs on dual SIM devices has become crucial. With dual SIM devices, users can use two or more numbers on a single device. Add in eSIMs, and the possibilities for communication become even more versatile. This functionality can be a game-changer for users seeking to maximize their connectivity options while maintaining control over their mobile plans.
Understanding Dual SIM Devices with eSIM Capability
The shift toward digital connectivity has led to the advent of dual SIM devices with eSIM capability. To appreciate the convenience of managing multiple eSIMs, it's crucial to grasp the underlying technology and its workings. In this section, we delve into the dynamics of dual SIM devices and their synergy with eSIM technology.
Definition and Features of Dual SIM Devices
A Dual SIM device is a smartphone that has two SIM card slots. This means the device can hold and use two different SIM cards, each with its own number, from the same or different carriers. For users in the Philippines, where many individuals juggle personal and work numbers, this can be a massive advantage.
In addition to having physical SIM card slots, many modern smartphones also have eSIM capability. An eSIM, or embedded SIM, is a digital SIM that lets you activate a cellular plan from your carrier without having to use a physical nano-SIM. It is built into the device and cannot be removed - hence the term 'embedded'.
Dual SIM devices with eSIM capability therefore, provide an incredible amount of versatility, allowing users to switch between various network providers without changing the physical SIM card.
How eSIM Works on Dual SIM Devices
eSIMs work by storing data on your device that is read by your network provider to give you access to their cellular network. On a Dual SIM device, an eSIM operates alongside a physical SIM card, giving users the ability to have multiple phone numbers on one device.
There are several benefits to using multiple eSIMs on a single device. You can use one number for business and another for personal calls, or use one for calling and texting and the other for data.
Additionally, eSIMs are particularly useful when traveling. You can use your main number for calls and texts, while the eSIM can be programmed with a local data plan to avoid roaming charges.
Having an eSIM capable device allows you to enjoy all these benefits without having to switch out physical SIM cards, making the user experience more seamless and hassle-free.
Benefits of Managing Multiple eSIMs in the Philippines
Living in a fast-paced digital world requires maximum convenience and flexibility, which is what managing multiple eSIMs in the Philippines offers. Besides offering streamlined connectivity, these digital SIM cards present cost-effective solutions that every Filipino can enjoy.
Convenience and Flexibility
Managing multiple eSIMs on your dual SIM device ushers in unprecedented convenience. Gone are the days when you had to swap physical SIM cards manually. With eSIMs, you can effortlessly switch between different eSIM data plans based on your needs right from your device's settings.
For instance, you can designate one eSIM for professional use and another for personal matters. This division can be particularly useful for maintaining a work-life balance, enabling you to detach from work communications outside office hours.
Cost-Effectiveness
Having multiple eSIMs is not just about convenience; it can also be a boon to your wallet. Depending on your usage, you can opt for different eSIM data plans that suit your needs, ensuring you only pay for what you use.
You might find it beneficial to have separate data plans for work and personal use, each tailored to your specific needs. This approach can prevent you from exhausting your personal data for work matters, resulting in a more cost-effective way to manage your data.
eSIM Management Tips for Dual SIM Devices
Now that we understand the benefits of managing multiple eSIMs, let's delve into how you can optimize your usage.Proper setup, balanced data usage, and strategic switching between eSIMs are key to maximizing the benefits of this technology.
Activating and Setting Up eSIMs
Activating multiple eSIMs on a dual SIM device is a straightforward process. First, you'll be required an eSIM activation code from your carrier. Once obtained, you can add the eSIM to by means of your device cellular settings. Different devices might have slightly varied steps, but most modern smartphones make the process simple and intuitive.
After activation, you can easily manage eSIM preferences and designate primary and secondary SIMs. The primary SIM is used for calls, messages, and data by default, while the secondary SIM is used for calls and messages only. You can swap these roles anytime to suit your needs.
Balancing Data Usage and Switching SIMs
Once your eSIMs are activated, it's vital to balance data usage between your eSIMs and physical SIMs. This can be done by setting one SIM for data use at a time, depending on your requirements.
Most smartphones allow for seamless switching between eSIMs. You can manage data allowances by monitoring your usage and switching to another eSIM when nearing your data limit. This proactive approach can help you avoid incurring additional data charges.
Utilizing eSIMs for Different Purposes
The beauty of multiple eSIMs lies in the varied ways you can utilize them. Whether it's dividing professional and personal communications or leveraging different plans for travel purposes, the applications are diverse.
Business and Personal Use Cases
One common way to utilize multiple eSIMs is by dedicating each to specific types of communications. For instance, you can use one eSIM for business communications and another for personal matters. This arrangement allows you to maintain a clear separation between your work and personal life, and it's easier than ever to manage with eSIM technology.
Having a dedicated eSIM for work-related calls and data also means you can turn off that specific line when you need a break, without affecting your communications.This way, work-life balance is literally at your fingertips.
Travel and International Roaming
eSIMs are also highly beneficial for frequent travelers or those who communicate regularly with people in different countries. By loading an international data plan onto an eSIM, you can avoid exorbitant roaming charges while traveling abroad.
While away, you can use a local eSIM for data while still maintaining your home-country number for calls and texts. This way, you won't miss any important calls from home, and you'll still enjoy the benefits of local data rates.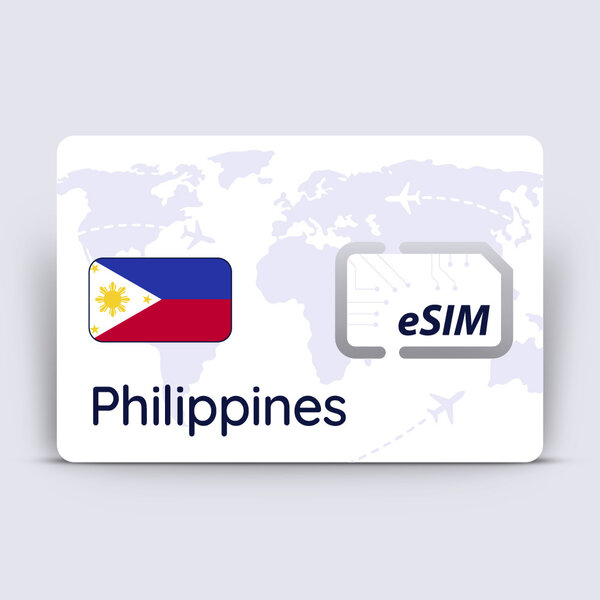 Data Management and Usage Monitoring
Effective management of multiple eSIMs also includes the crucial aspect of monitoring data usage and implementing techniques to save data. By doing so, you can optimize your eSIMs' utility without incurring unexpected costs.
Monitoring Data Consumption
Keeping an eye on your data consumption is key to managing multiple eSIMs effectively.Most smartphones provide built-in tools for monitoring data usage on each eSIM, showing you how much data you have consumed during a specific period.Most smartphones provide built-in tools for monitoring data usage on each eSIM, showing you how much data you have consumed during a specific period.
Some network providers also offer apps or services that send alerts when you're nearing your data limit. Such proactive measures can help prevent unexpected data costs and maintain a consistent internet connection.
Data Saving Techniques
Data saving techniques can be a lifesaver, especially when managing multiple eSIMs. Here are a few tips:
Manage Background Apps: Some apps use data even when not in active use. Regularly check and control which apps are allowed to use data in the background.
Use Data Compression: Some browsers and apps offer data compression features that reduce the amount of data used.
Use Wi-Fi When Available:Using Wi-Fi for heavy data activities like video streaming can save your mobile data for when you need it.
Adopting these techniques can help extend your data plan's longevity, allowing you to get the most out of your eSIMs.
Challenges and Considerations
While the management of multiple eSIMs comes with an array of benefits, it's important to acknowledge the potential challenges and considerations. From network coverage and roaming limitations to device compatibility issues, let's tackle these aspects.
Network Coverage and Roaming Limitations
While the eSIM technology is increasingly prevalent, there may still be areas with limited network coverage or providers that do not support eSIMs. Similarly, not all network carriers may support roaming with eSIMs. Before opting for an eSIM, it is crucial to consider these potential limitations, especially if you travel frequently or live in a remote area.
Compatibility and Device Considerations
Not all devices are eSIM compatible. Even among those that are, the ways eSIMs can be used vary. Some devices may allow both SIMs to be used simultaneously, while others may require you to switch between your physical SIM and eSIM.
Before activating an eSIM, make sure your device supports it and understand how your device uses eSIM technology. Knowledge about the specific features and limitations of your device can help you avoid unforeseen issues and get the most out of your eSIMs.
Security and Privacy
As we increasingly rely on our digital devices, the importance of ensuring security and privacy cannot be overstated. This includes protecting data on your multiple eSIMs. Let's delve into some measures you can take to secure your information.
The transition from physical SIM cards to eSIMs doesn't mean a compromise on security. In fact, eSIMs can offer additional layers of security. Since eSIMs are embedded into your device, they are less prone to physical damage or loss compared to traditional SIM cards.
To further enhance security:
Always keep your device software up-to-date. Manufacturers regularly release updates to improve security and fix vulnerabilities.
Enable PIN protection for your SIM card and eSIM profiles. This can protect your SIMs from unauthorized access.
Be careful when downloading apps or opening suspicious links. These can potentially harm your device and compromise your data.
Use VPNs when connected to public Wi-Fi networks. Public networks are often less secure, and a VPN can help protect your data.
By taking these precautions, you can ensure your data's safety and secure your sensitive information while enjoying the flexibility of eSIM technology.
Conclusion
Managing multiple eSIMs on dual SIM devices in the Philippines has the potential to revolutionize the way we stay connected. As we have explored, the benefits of this technology include enhanced convenience, cost-effectiveness, and flexibility. Whether you are a professional juggling work and personal communications, a frequent traveler navigating international data plans, or a data-conscious user seeking optimized connectivity, eSIM technology caters to your needs.
However, like any other technology, it is essential to understand and navigate the potential challenges associated with eSIMs. Considerations like network coverage, device compatibility, and data management are key. And, as our digital footprint expands, so does the importance of ensuring the security and privacy of our data.
So, embrace the convenience of eSIM technology, explore its potential for your specific needs, and stay connected with ease. Remember, the future of connectivity is not just about staying online, but about optimizing our digital experience, and multiple eSIMs on dual SIM devices offer just that.
This concludes our exploration of managing multiple eSIMs in the Philippines. The future of telecommunications is here, and it's embedded.
Comment