The 16 Most Recommended Natural Scenes in the World 2024!
Sep 28,2023 | Tom
Explore the Marvels of Nature!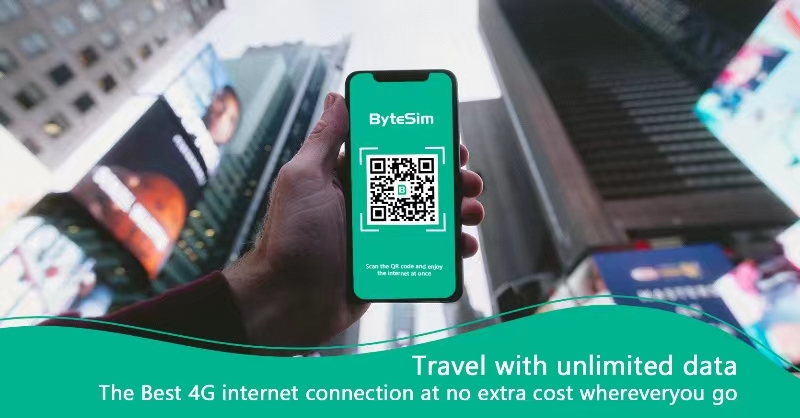 The world is brimming with awe-inspiring natural wonders, and if you're seeking breathtaking natural scenes ALL OVER THE WORLD, this article is certainly the unprecedented one you like!
From vibrant coral reefs teeming with marine life to majestic mountains and captivating landscapes, here's your guide to these stunning locations.
Here we go!
The Great Barrier Reef, Australia
photo below the surface of a island
Stretching along Australia's northeast coast, the Great Barrier Reef is the world's largest coral reef system. With over 900 white-sand islands, this bucket-list destination offers unparalleled snorkeling and diving experiences. Immerse yourself in the crystal-clear waters as you encounter an array of colorful fish, turtles, and even sharks. Consider visiting between June and October for ideal weather conditions.
I'm eager to go there with an* [*Australia eSIM***](https://bytesim.com/products/esim-australia)
South Island, New Zealand
Photo rocky mountain and diamond lake in the mt aspiring national park near wanaka new zealand
Renowned for its breathtaking landscapes, South Island is a nature lover's paradise. From the stunning fiords of Milford Sound to the rugged mountains of Aoraki/Mount Cook National Park, this region offers extraordinary alpine scenery and outdoor adventures. Explore the impressive Franz Josef and Fox glaciers or indulge in adrenaline-pumping activities like bungee jumping and jet boating.
Get a* [*New Zealand eSIM** ](https://bytesim.com/products/esim-new-zealand)before you go!*
Provence, France
Photo provence lavender field france valensole field of lavender southern france couple on vacation
Provence is a region in the south of France known for its picturesque countryside, lavender fields, and charming villages. Immerse yourself in the vibrant colors and scents as you wander through the lavender fields of Valensole. Explore the stunning Calanques National Park, walk in the footsteps of artists in Aix-en-Provence, or visit the historical city of Avignon with its iconic Palais des Papes.
You can't share anything on the Internet without a* [*France eSIM***](https://bytesim.com/products/esim-france)
Bernese Oberland Region, Switzerland
photo beautiful shot of a small village surrounded by a lake and snowy hills
Nestled in the heart of the Swiss Alps, the Bernese Oberland Region offers breathtaking vistas amidst towering mountains and magnificent glaciers. Discover the iconic peaks of the Eiger, Mönch, and Jungfrau, and take a scenic train journey to the " Top of Europe" at Jungfraujoch. The region also boasts immense natural beauty with its pristine lakes, charming alpine villages, and world-class hiking trails.
Remember: Enjoy the beauty, connect to the steady(* [*Switzerland eSIM** ](https://bytesim.com/products/esim-switzerland)).*
Yellowstone Park, USA
photo view of grand canyon with morning light, usa
As the first national park in the United States, Yellowstone Park is a true natural wonder. Explore its geothermal wonders, including the iconic Old Faithful geyser and the vibrant Grand Prismatic Spring. Marvel at the dramatic Yellowstone Canyon and its famous Lower Falls, and keep an eye out for the abundant wildlife, including bison, wolves, and grizzly bears. Don't miss the opportunity to hike through the park's diverse landscapes and experience the serenity of its untouched wilderness!
It goes without saying to own an* [*eSIM(U.S.)** ](https://bytesim.com/products/esim-usa)when traveling!*
Banff National Park, Canada
Photo peyto lake in banff national park, alberta, canada.
Located in the heart of the Canadian Rockies, Banff National Park is a haven for outdoor enthusiasts. Experience the awe-inspiring beauty of towering mountains, turquoise lakes, and majestic glaciers. Don't miss the iconic Lake Louise and Moraine Lake, and be sure to explore the charming town of Banff. Enjoy activities like hiking, wildlife spotting, skiing, and relaxing in natural hot springs!
Wanna go there but without an [**eSIM(Canada)*** ?](https://bytesim.com/products/esim-canada)
The Maldives Islands
photo beautiful water villas in tropical maldives island .
The Maldives Islands boast pristine white-sand beaches, crystal-clear turquoise waters, and abundant coral reefs. Dive or snorkel to discover an underwater wonderland filled with colorful marine life. Indulge in luxurious resorts offering overwater villas, rejuvenating spa treatments, and delectable cuisine. Relax, unwind, and bask in the beauty of this tropical paradise!
Bali, Indonesia
photo young woman standing in temple gates at lempuyang luhur temple in bali, indonesia. vintage tone
Known as the " Island of the Gods," Bali offers a perfect blend of stunning landscapes, vibrant culture, and spiritual traditions. Explore lush rice terraces, cascading waterfalls, and volcanic mountains. Visit ancient temples, such as Uluwatu and Tanah Lot, and experience traditional Balinese dance performances. Immerse yourself in yoga and meditation retreats, or indulge in Balinese cuisine and spa treatments!
* The most disappointing thing is that you cannot share your perfect picture on the web without a steady eSIM(Indonesia)
Zhangjiajie Natural Reserve, China
Photo zhangjiajie wulingyuan national scenic spot scenic area sandstone landform world natural heritage
Prepare to be amazed by the breathtaking landscapes of Zhangjiajie Natural Reserve! Famous for its towering sandstone pillars and misty valleys, this UNESCO World Heritage Site served as inspiration for the mythical world of " Avatar." Take a thrilling ride on the glass-floored Zhangjiajie Grand Canyon Skywalk or ride the Bailong Elevator, the world's tallest outdoor elevator. Of course, don't miss the enchanting Tianzi Mountain and the stunning Zhangjiajie National Forest Park!
Mount Fuji, Japan
Photo fuji mountain and kawaguchiko lake at sunset
The majestic Mount Fuji, an iconic symbol of Japan, beckons adventurers and nature lovers. Experience the thrill of climbing to its summit during the official climbing season ( July to September). Alternatively, admire its beauty from viewpoints like Lake Kawaguchi or Arakurayama Sengen Park. Explore the historic Fuji Five Lakes region or relax in hot springs while taking in the breathtaking scenery of this revered mountain.
Do want to* [*freely connect local web in JP** ](https://bytesim.com/products/esim-japan)like the locals do?*
Iguazu Falls, Brazil/Argentina
beautiful scenery of a rainbow over a waterfall in iguazu national park, cataratas, argentina
Iguazu Falls, located on the border of Brazil and Argentina, is a mesmerizing natural wonder that will leave you in awe. With over 275 individual waterfalls spanning nearly 2 miles, this UNESCO World Heritage Site offers a breathtaking spectacle! Explore the lush surrounding rainforest and take in the panoramic views from various viewpoints. Don't miss the Devil's Throat, where a massive curtain of water plunges into a U-shaped gorge!
* Click here to bond with Brazil!
Machu Picchu, Peru
photo aerial shot of the beautiful village by the mountain captured in machu picchu, peru
Hidden high in the Andes Mountains, Machu Picchu is an ancient Incan citadel that exudes mystery and grandeur. Trek along the renowned Inca Trail or opt for a scenic train ride to reach this iconic archaeological site. Marvel at the intricate stone structures, terraces, and temples that showcase the architectural prowess of the Inca civilization. The awe-inspiring panoramic views of the surrounding mountains and the sacred site will definitely leave a lasting impression on you!
[Bond with Peru** ](https://bytesim.com/products/esim-peru)!*
Galapagos Islands, Ecuador
photo marine iguana on the rocks by the beach captured during the daytime
The Galapagos Islands, a pristine archipelago in the Pacific Ocean is renowned for its remarkable biodiversity and unique wildlife. Embark on a cruise or stay in eco-lodges to discover the fascinating ecosystem that inspired Charles Darwin's theory of evolution. Encounter diverse species such as giant tortoises, marine iguanas, and blue-footed boobies, up close. Snorkel or dive in the crystal-clear waters to explore vibrant coral reefs teeming with marine life. Oh, that's amazing!
Victoria Falls, Zambia and Zimbabwe
photo beautiful shot of a waterfall surrounded by trees and hills
Prepare to be captivated by the sheer power and beauty of Victoria Falls, one of the largest waterfalls in the world. Located on the Zambezi River, this UNESCO World Heritage Site borders both Zambia and Zimbabwe. Stand in awe as the cascading water plummets into the dramatic Batoka Gorge below. Indulge in thrilling activities like white water rafting, and bungee jumping, or take a scenic helicopter flight for a unique perspective of this awe-inspiring natural wonder.
Serengeti National Park, Tanzania
photo field covered in greenery surrounded by zebras under the sunlight and a blue sky
Embark on a wildlife safari adventure in the Serengeti National Park, a vast expanse of savannah teeming with iconic African wildlife. Witness the annual wildebeest migration, where millions of animals journey across the plains in search of water and grazing. Lions, elephants, giraffes, and cheetahs roam freely in their natural habitat. Immerse yourself in the rich Maasai culture and go on guided game drives or hot air balloon safaris for an unforgettable experience.
Table Mountain, South Africa
photo breathtaking view of the rocky cliffs by the ocean captured in cape town, south africa
Rising majestically above Cape Town, Table Mountain offers breathtaking views of the city, coastline, and surrounding landscapes. Take a cable car or hike to the summit and witness the panoramic vistas that stretch as far as your eyes can see. Explore the diverse flora and fauna on the mountain trails or simply soak in the beauty while picnicking on the plateau. Don't miss the chance to capture stunning sunset views or embark on thrilling rock climbing adventures.
Buzz around* [*South Africa with an eSIM** ](https://bytesim.com/products/esim-south-africa)!*
Each of these destinations offers a unique blend of natural beauty, adventure, and cultural experiences. Whether you're mesmerized by underwater wonders, enchanted by alpine scenery, captivated by historic charm or any glamor of them, these remarkable locations will leave you with memories to last a lifetime.
Embark on your journey and let the wonders of these natural scenes unfold before your eyes!!!
Welcome to ByteSIM if you NEED an eSIM while seeking beauty around the world.

Comment