The 12 Essential Guides for the Global Business Traveller!
Sep 28,2023 | Tom
Photo grey and yellow suitcase in the airport
As a globe-trotting businessperson, your itinerary may often seem as complex as the work you do. Here's a checklist to help smooth out your international business journeys. Let's start with the most crucial part – pre-trip preparations.
Pre-Business Trip Preparations
1. Structured Planning
The success of an international business trip ultimately revolves around meticulous planning. This involves knowing your destination inside-out----the local customs, transportation, recommendations, weather, and cultural taboos. Everything from where you'll stay to what will be carried requires forethought. Use state-of-the-art trip planning apps, they can help organize your itinerary and make traveling a breeze.
2. Travel Documents
A basic yet vital step – ensure your passport has at least six months until expiry. If visas are needed, make applications promptly(according to visa exemption policies in different countries). Always carry a photocopy of your passport and other important documents separate from the originals, for emergency backups.
3. Financial Considerations
Notify your bank and credit card provider of your travel plans to prevent any issues with access to your funds. Carry a mix of cash and cards for various situations. Consider using a reliable expense-tracking app to stay on top of your finances.
4. Travel-Friendly Attire
Select clothing that is comfortable, wrinkle-resistant, and suitable for both business meetings and casual events. Choose versatile pieces that can be mixed and matched. Don't forget to include appropriate footwear that is comfortable for long walks or standing.
photo businessman holding luggage for business trip
5. Intuitive Packing
Transform into a packing-pro – one small carry-on case, perfectly packed, maximizing the utility and minimizing bulk. Opt for good-quality carry-ons and use packing cubes to organize belongings. Pack work essentials, but also items for downtime, such as a book or noise-canceling headphones.
6. Prepare the Office
Equip your office with all necessary details for your absence - delegate duties, communicate your schedule with colleagues, and set up an " Out of Office" email reply. This will not only help keep things running smoothly back home but also let you focus on the job at hand overseas.
7. Insurance
Often overlooked yet extremely essential is travel insurance. From lost luggage to medical emergencies, it saves you from unexpected financial burdens. Look for policies tailored to your business travel needs to ensure comprehensive coverage.
8. Business Essentials
Bring essential business tools such as business cards, stationery, and a notepad for taking notes during meetings. Include a portable Wi-Fi hotspot device or ensure your mobile plan has international data coverage for seamless connectivity.
photo businesswoman holding suitcase walking through office
9. Keeping Connected
Stay connected on the go. If your mobile provider doesn't offer international plans, consider getting a local SIM card for the duration of your stay. If you don't want to spend too much time finding a local premise and hopping in the line to get one local SIM, it's recommended to convert your connection way via an eSIM online store and make sure your device is eSIM-compatible .Pre-download essential apps like maps, translators, cab services, etc., to facilitate easier navigation in case of network failure in remote areas
10. Business Prep-on-Route
Maximize your transit time. Prepare and revise presentations, keep important digital files backed up on the cloud for easy access, and have hard copies of essential documents. Inquire about airline lounges – their peace, quiet, and services can not only reduce the stress of flying but also provide a work-friendly environment.
11. Health Check & Vaccinations
Scheduling a pre-trip health check is crucial. Depending on your destination, vaccinations or preventive medication may be required. Carrying copies of your prescriptions and enough medication for the duration of your trip or knowing where to find them at your destination is equally important.
12. Stay Informed
Stay updated about the local customs, laws, and cultural norms of your destination. Research any relevant business practices or etiquette to ensure smooth communication and interactions with your international counterparts.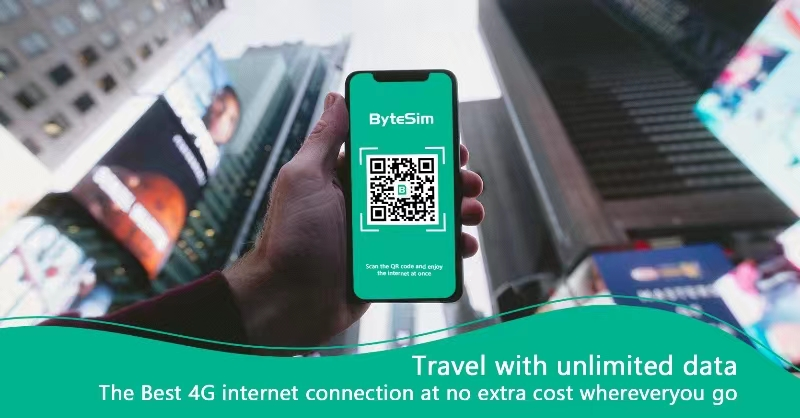 The key to an efficient and productive business trip lies in preparation. Embed these essentials in your routine, and transform these daunting tasks into seamless processes. Welcome the world with the business-savvy traveler you are, knowing you have left no stone unturned on the home front. Safe travels, and closing business deals!
To Learn More:
ByteSIM , a competitive and reliable eISM provider for your business trip----frees you from network connection trouble abroad!

Comment