Can I Change My eSIM Data Plan?
Sep 28,2023 | Tom
businesswoman surfing the internet on smartphone.
In the realm of modern connectivity, eSIM technology has become increasingly popular for its flexibility and convenience compared to conventional SIM cards. However, situations may arise where your eSIM data plan runs out, expires, or is mistakenly selected for the wrong destination. So, in these situations, can we change our eSIMs for a useful alternative?
In this article, we will provide an extensive guide to help you seamlessly change your eSIM data plan in such scenarios. By following these steps, you can ensure a continuous and hassle-free data experience.
How to remove/delete my eSIM?***
Using eSIM across countries!***
eSIM?
photo crop hands holding and using mobile phones
An eSIM, or embedded SIM, is a digital SIM card that allows you to activate a cellular plan from your carrier without the need for a physical SIM card. It is a small chip built directly into your device, such as a smartphone or smartwatch, and can store multiple eSIM profiles from different carriers.
Setting up an eSIM on your device is typically a straightforward process. When activating a new eSIM, you can often do so by scanning a QR code via email by your eSIM providers. Some carriers support eSIM Carrier Activation, where they assign an eSIM to your device when you purchase it. Others such as iPhones may provide eSIM Quick Transfer, enabling you to transfer your existing SIM card to an eSIM without contacting the carrier.
How to Change My eSIM Plan
To make you connect to the destination network ASAP and ensure a smooth travel experience. There are a few scenarios where you might want to change your eSIM plan. Let's look at them in more detail.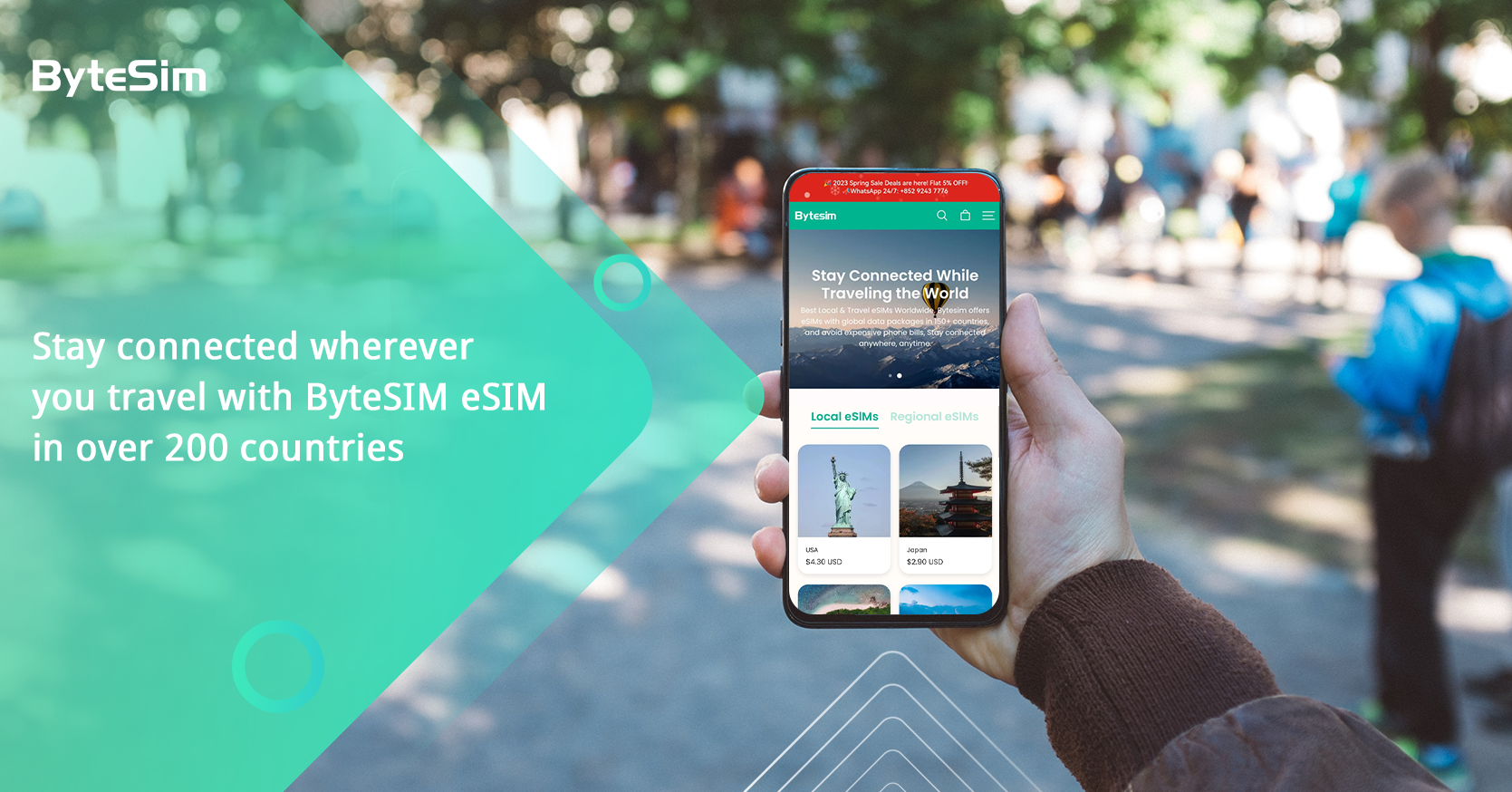 Step 1: Assessing your current eSIM data plan status
Before initiating the process of changing your eSIM data plan, it is crucial to determine the exact issue you are facing to cause the connection failure. Identify whether your data plan has 1)run out of data, 2)expired, or 3)if it is incompatible with your current location. Understanding the problem will help you choose the appropriate course of action.
Step 2: Contacting your eSIM provider
Reach out to the customer support of your eSIM provider for assistance. Locate their contact information through their website or the eSIM provider's app. Inform them about your specific situation, explaining the nature of the issue and the need to change your data plan accordingly. Provide them with necessary details like your eSIM order number and relevant account information when required.
Step 3: Explaining your requirements
Communicate your requirements to the customer support representative. 1)If your data plan has run out, specify the amount of additional data you require to meet your needs. 2)If the plan has expired, inquire about options for renewing or choosing a new plan. 3)If you mistakenly selected the wrong destination, ask for alternative plans compatible with your current location. Ensure you explain your situation comprehensively for a suitable resolution.
Step 4: Assessing available options
Listen attentively to the suggestions provided by the customer support representative. Inquire about alternative data plans or options that align with your requirements. Request details regarding pricing, data limits, validity periods, quantities and any other relevant information. Evaluate the options presented and choose a new plan that suits your data needs and budget.
Step 5:Selecting the new data plan
Once you have reviewed the available options, make an informed decision on the new data plan. Consider factors such as price, data allowance, validity period, and any additional features that are important to you. If necessary, seek guidance from the customer support service to assist in your decision-making process. Once you have made your selection, inform the customer service of your choice.
Step 6: Activating the new data plan
Follow the instructions provided by the customer support service to activate the chosen data plan. They may guide you through the process or provide you with an activation code to enter into your device. Ensure that you carefully follow the steps provided to ensure a seamless transition from your old plan to the new one.
Step 7: Verifying the activation
Once you have activated the new data plan, verify that it has been successfully activated on your eSIM. Check your device's settings to ensure that the new plan details are accurately reflected. Test your data connection to verify that it is functioning properly, confirming that the new plan is successfully in effect.
How to install& activate my eSIM?***
Changing your eSIM data plan can be a simple process if you follow the right steps. By assessing your current plan status, reaching out to your eSIM provider, exploring available options, selecting a suitable plan, activating it correctly, and verifying its activation, you can effortlessly change your eSIM data plan. Stay connected and enjoy uninterrupted data connectivity with ease!
Should I Turn off or Delete an eSIM?
Once you've finished using an eSIM, you have the option to deactivate it or delete it from your device. Depending on whether you plan to use the eSIM again, the choice will vary. If you delete an eSIM, you won't be able to retrieve it. You'll have to install a new one to use it again.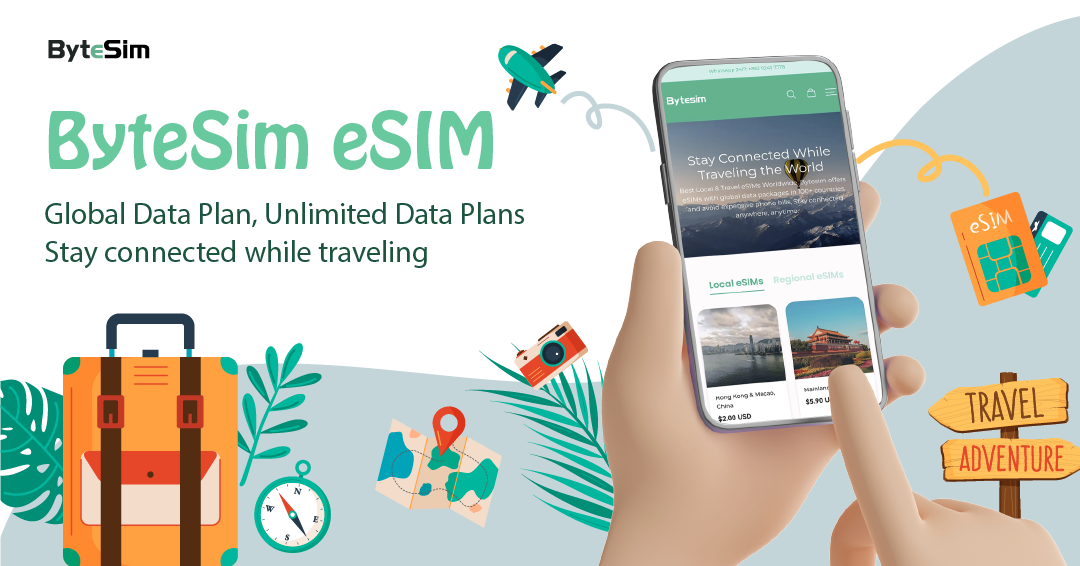 1. It is recommended to delete your eSIM in these situations:
The eSIM is just for one-time use and not able to support a top-up option.
The eSIM capability of your device is limited. So you have to delete the former eSIMs for installing a new one. (for most phone brands, their eSIM-compatible phones only allow to installation of one or several eSIMs. But for some iPhone series, it can support up to 20 eSIMs in one device)
You have no plan to head to the destination once more in a short period.
2. It is recommended to turn off your eSIM in these situations:
The eSIM data plan supports topping up
The eSIM capability of your device is enough to bear multiple eSIMs
Your travel route is always to and from different countries
To stay connected, you'll need to enable your SIM ( usually your "primary" line) or another eSIM once you turn off your eSIM line. To turn the eSIM back on, simply follow the same steps mentioned above when you return to the eSIM destination.
Now, you're all set! Where are you heading for your next trip? No matter where you are, remember to let a ByteSIM eSIM plan as your reliable companion!

Comment