Can I Make a Call or send an SMS on My eSIM?
Sep 28,2023 | Tom
An eSIM functions similarly to a physical SIM card but without the need for a physical card. It allows you to use a cellular plan from your carrier directly on your device, without the need to swap physical SIM cards.
You can make calls and send SMS on an eSIM if your eSIM is not just data available(If the eSIM supports calls and SMS services, it can be seen as a relevant number attached below your eSIM on the setting, and vice versa). Also, You can check this from your carrier customer service or on the corresponding eSIM product page which will display detailed info about your eSIM just as illustrated below: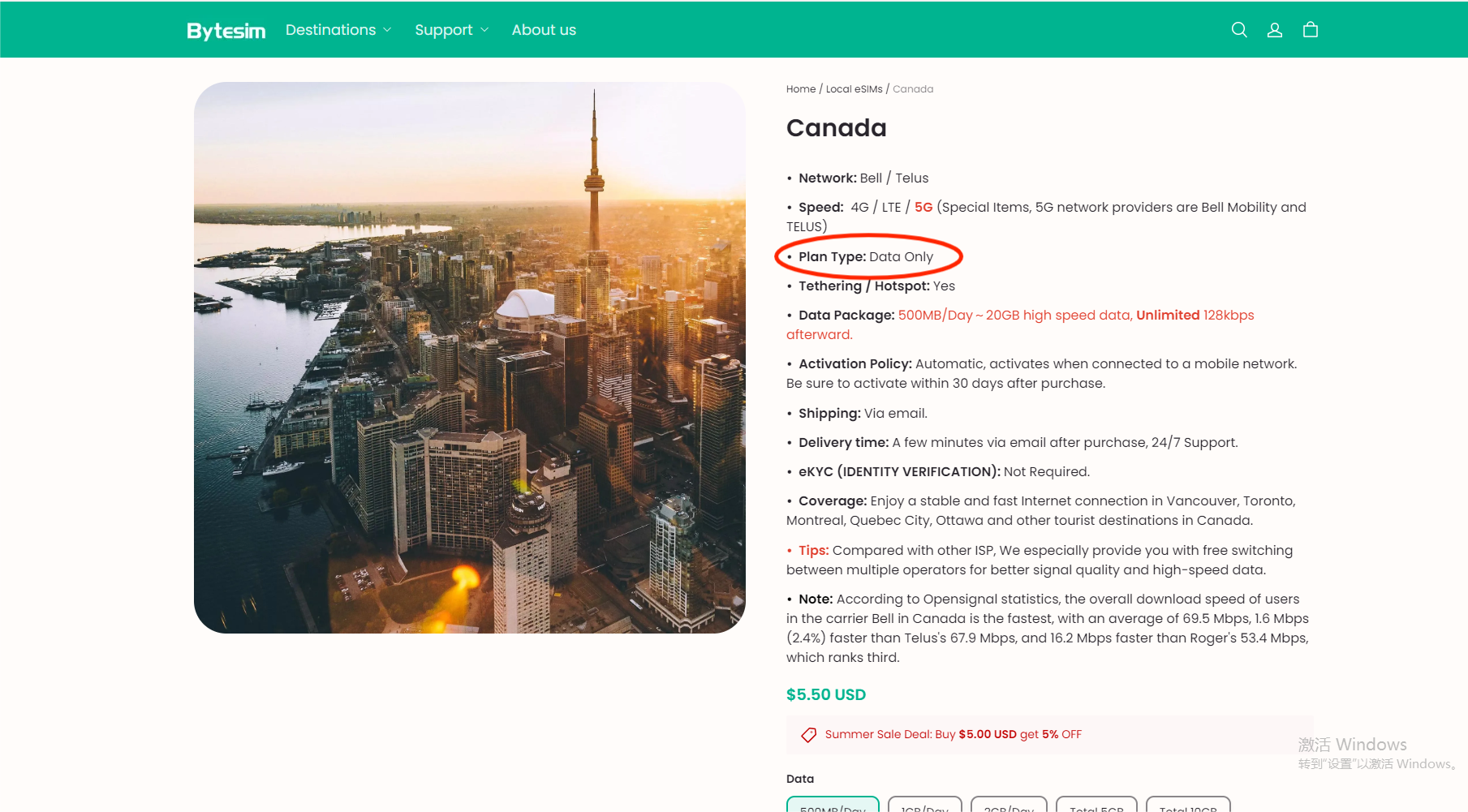 Once you have activated and set up your eSIM on your phone, you can use it to make calls and send SMS just like you would with a physical SIM card. The eSIM will be associated with a phone number provided by your carrier, and you can use that number to communicate with others.
It's worth pointing out again that the exact process and capabilities may vary depending on your phone model and carrier. It's recommended to confirm with your carrier if they provide voice and messaging services on their eSIMs in case the purchased eSIM does not meet your needs.
To Learn More:
ByteSIM , the promising eSIM carrier offering services in 200+countries/areas.

Comment