Pros and Cons of eSIM: Will eSIM Be the Trend of the Mobile Device Industry?
Sep 28,2023 | Tom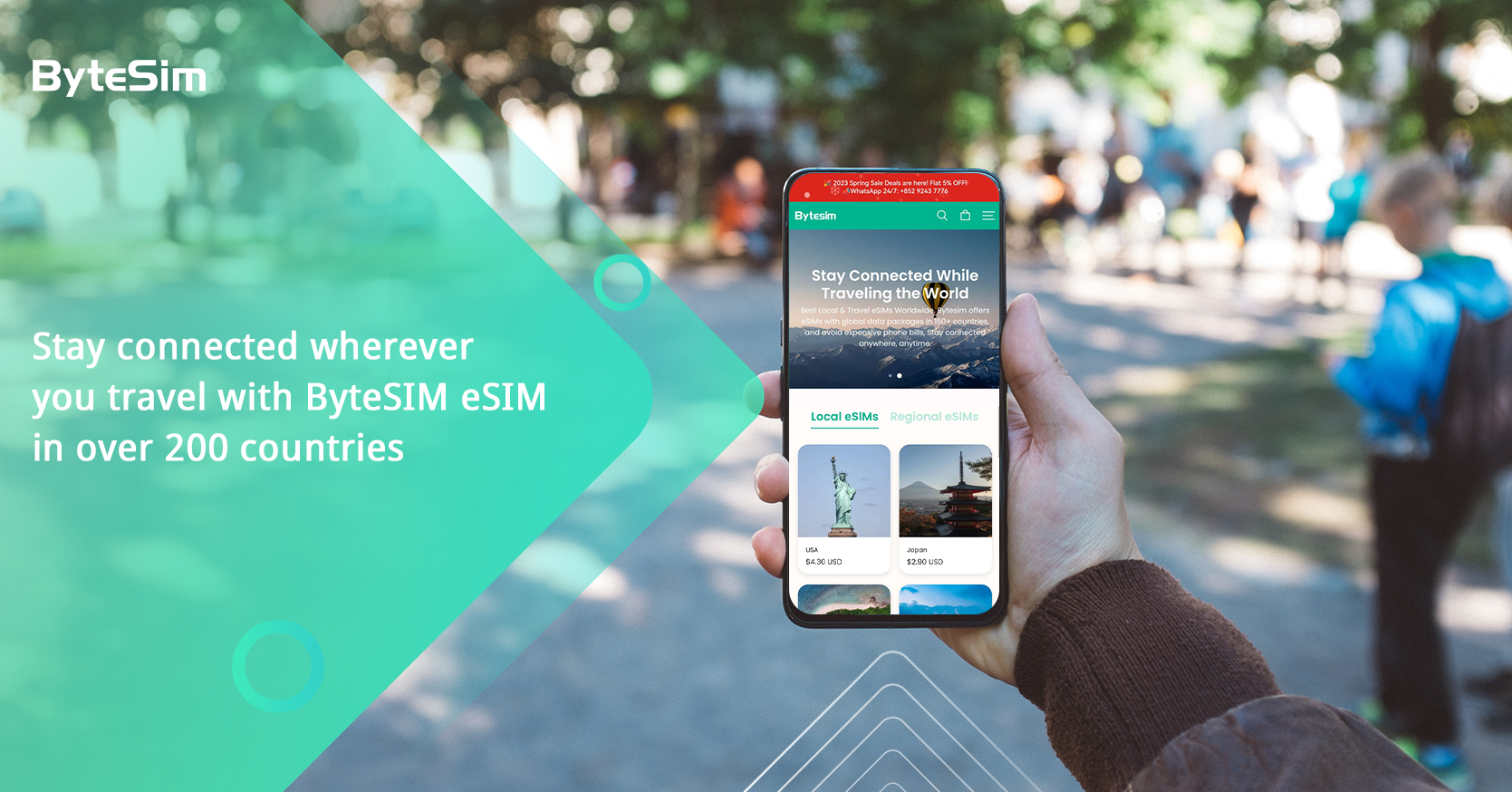 In 2011, Apple filed a patent with the U.S. Patent and Trademark Office for a virtual SIM card; in 2014, Apple released the iPad Air 2, the first eSIM card used in a physical product; and in 2022 Apple released the unprecedented iPhone 14 Series all of which are eSIM-only supported. During this period, numerous mobile device giants such as Samsung, Google Pixel and Xiaomi also put up with their own eSIM cellphones. There is no doubt that the whole mobile device industry is experiencing a new wave of SIM revolution from traditional SIM to virtual SIM(eSIM).
The introduction of eSIM technology has transformed the way we use SIM cards in smartphones. With eSIMs, there's no need to manually add or change a physical SIM card, just a few taps on the device and the eSIM will be installed on your phone over the air! This is especially friendly for globetrotters. But what on earth the eSIM is good or not? This article aims to shed light on the advantages and disadvantages of eSIM technology.
ESIM?
What is eSIM? An eSIM is a software-based SIM card that is permanently installed within a device, eliminating the need for a physical SIM card. The SIM information is stored in the eUICC chip, which is embedded in the eSIM. With this technology, users have the ability to switch between carriers, manage multiple profiles, and remotely provision SIM details on their devices.
Here is an illustration to introduce the processes of eSIM service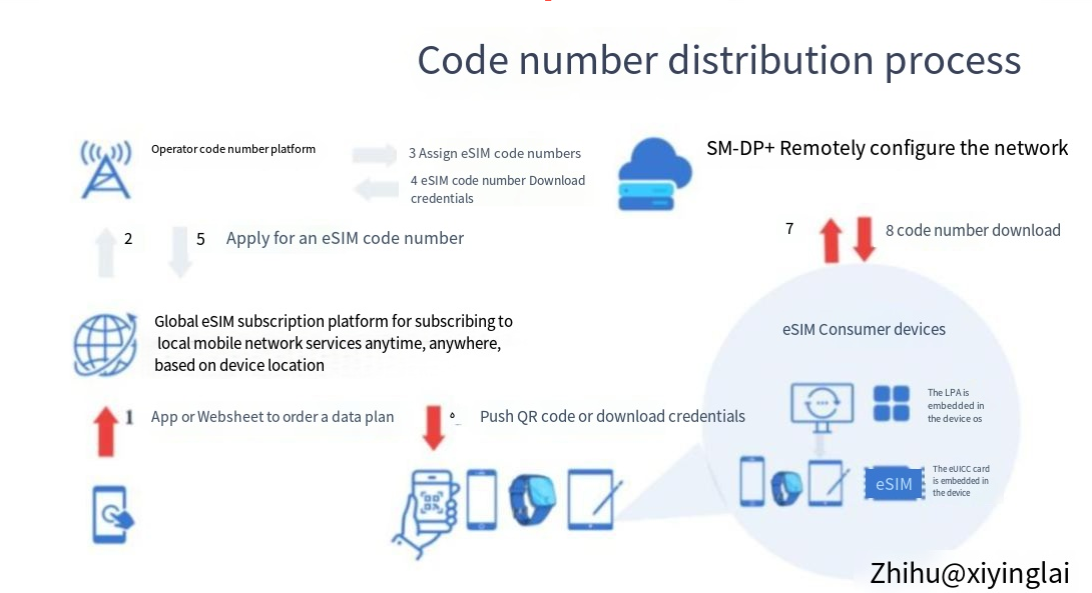 ESIM Cons
As a new thing born in recent years, eSIM technology offers numerous benefits for users, but it is important to be aware of the potential vulnerabilities and risks associated with it first.
Here are the key points to consider:
Vulnerability of Remote Management Platforms
The remote management platform, which facilitates downloading and managing eSIM files, can be vulnerable to network attacks such as denial of service and information theft. Attackers can exploit open web interfaces to steal eSIM files, potentially compromising user data.
Risks of Air Transmission
The transmission of sensitive information like user account details and authentication keys through the air interface introduces new risks. This includes the eSIM terminal, carrier's mobile communication network, and eSIM server. The increased transmission of user-sensitive data increases the potential for leakage or interception.
Vulnerability of eSIM Files on Terminals
Unlike traditional SIM cards with solidified security functions, eSIM files are stored on intelligent terminals and may be written to various storage areas. This introduces the risk of illegal access or malicious tampering, especially in open operating systems, potentially leading to eSIM information leakage.
Limited Carrier Support
While eSIM technology is gaining traction, not all carriers offer support for eSIM. This limitation can restrict worldwide compatibility and restrict the choice of service providers.
Click/tap here to check the eSIM data plan providers in the world(2023)***
Device Compatibility
Not all devices are equipped with eSIM functionality, limiting the availability of this technology across various smartphone models. Users need to ensure their device supports eSIM before considering its adoption.
Click/tap here to check the eSIM compatibility of your phone***
photo couple traveling with vaccination passports
Here are also two simple tips to check eSIM compatibility quickly:
eSIM Pros
Well, every coin owns two sides. After an analysis of eSIM cons, let's delve into the advantages of eSIMs to provide you with a full picture of it.
Convenience and Flexibility
eSIM allows users to switch between carriers easily without the need to physically swap SIM cards. This flexibility is particularly beneficial when traveling or when wanting to switch service providers.
Enhanced Security
The embedded nature of eSIM makes it more secure compared to physical SIM cards. In case of device theft, the eSIM remains locked within the device, making it nearly impossible for unauthorized individuals to use it.
Multiple Profiles
With eSIM, it is possible to store multiple profiles on a single device. This feature is particularly useful for individuals who need separate personal and work accounts or for travelers requiring different regional SIM profiles.
Remote Provisioning
Activating an eSIM can be done remotely, eliminating the need for physical visits to mobile stores or waiting for SIM card delivery. Users can contact their carrier to activate their eSIM over the air, making the activation process quicker and more convenient.
Environmental Sustainability
eSIM eliminates the need for plastic SIM cards, which positively impacts the environment. By adopting eSIM, we reduce plastic waste associated with traditional SIM cards.
Current and Future Applications
photo couple traveling with vaccination passports
The potential of eSIM technology goes beyond its current applications. As the demand for seamless connectivity continues to grow, we can expect further advancements in the eSIM landscape. This may include collaborations between eSIM providers and local service providers, resulting in even broader coverage and more competitive pricing.
eSIM technology has found applications beyond traditional mobile devices. It is also increasingly being integrated into wearables, such as smartwatches and fitness trackers, enabling independent connectivity and enhanced functionality.
Moreover, eSIM technology has facilitated the growth of IoT (Internet of Things) devices by providing secure and flexible network connectivity options. From connected cars to smart home devices, eSIM plays a crucial role in enabling seamless communication and management of devices.
Conclusion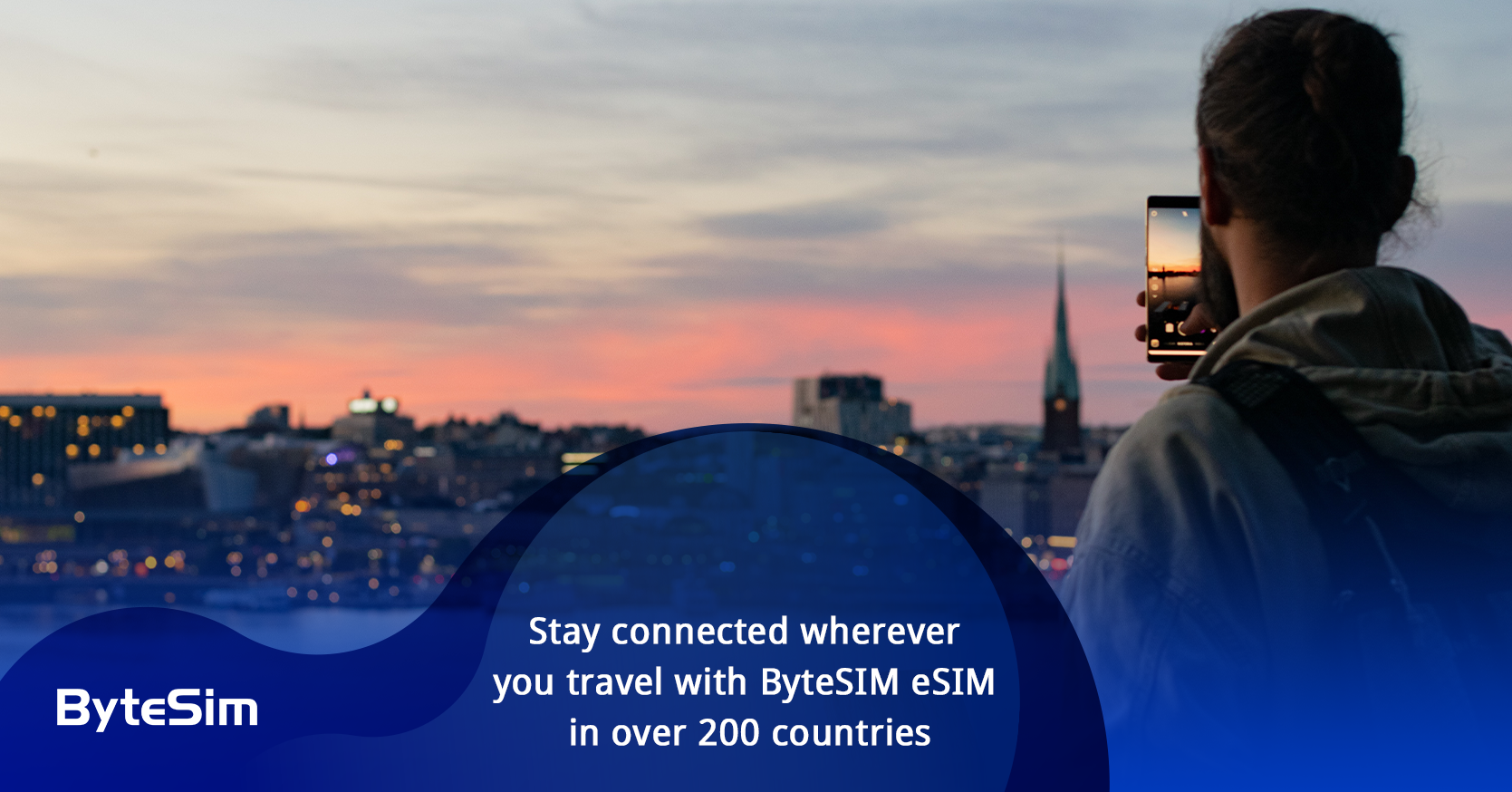 The development of eSIM technology has propelled the mobile industry forward, ushering in new possibilities for connectivity, convenience, and sustainability. With its flexibility, enhanced security, and growing support from manufacturers and network operators, eSIM is set to become the standard for SIM card functionality in the future.
Although this newly born technology remains to be improved such as remote eSIM information management and relevant info transmission issues, as advancements and innovations continue, we can expect eSIM to unlock new opportunities and further transform the way we use mobile devices and IoT technology!
To Learn More:
ByteSIM , Bye the SIM! The best eSIM companion for you.

Comment