eSIM Tokyo Travel Guide! Everything You Need to Know
Sep 28,2023 | Tom
photo aerial view of tokyo cityscape with fuji mountain in japan.
Tokyo, the capital of Japan, is a bustling metropolis of Japan that seamlessly blends traditional culture with modern innovations. The city offers a mix of bustling districts like Shibuya and Shinjuku, serene gardens such as the Imperial Palace East Gardens, historic temples like Senso-ji, and world-class shopping in Ginza. Visitors can also experience Japan's unique culture through its cuisine, traditional tea ceremonies,
Well, before you set about planning your travel to Tokyo, it has to be pointed out: whether you have planned a better way to access the local network there. Nowadays, a network is not just a tool for us but an essential part of our daily life. So, today we put up with the eSIM Tokyo travel guide to make you free from net connection trouble in the oriental land.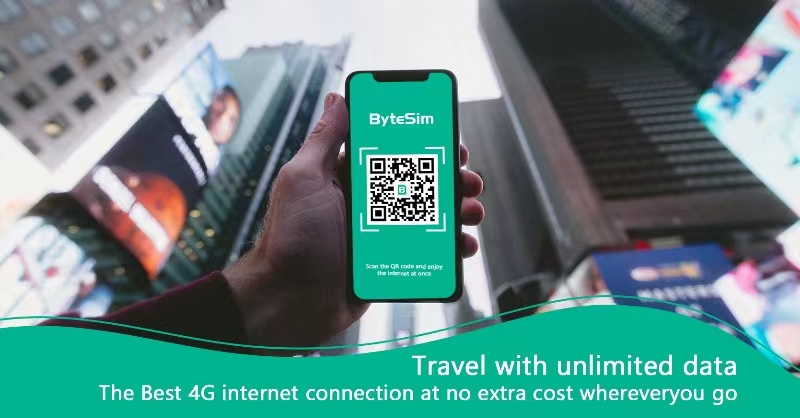 Ways to connect to Tokyo
Here is a list of ways to access the internet/network while traveling around Tokyo:
Data Roaming
Check with your mobile service provider to see if they offer international roaming plans. This option allows you to use your existing phone number and data plan, but be aware that roaming charges can be expensive and roaming is not available if the network carriers in the destination country do not support it.
Mi-Fi
MiFi, namely mobile WiFi hotspot, is used as a wireless router to provide mobile data for net-connected devices such as cellphones and laptops. To stay connected, these devices usually work with local networks and can be a convenient option. But to have a WiFi connection when needed, the device needs to be prepaid data plan and needs to be charged in case of running out of battery.
Public Wi-Fi
Free public Wi-Fi is offered in tourist areas, hotels, cafes, and restaurants in many destinations. When accessing personal information or making financial transactions, it's important to remember that public Wi-Fi networks may not always be secure, so use caution. Besides, public WiFi does not always provide coverage in every location you visit.
SIM Cards
Consider purchasing a local SIM card upon arrival in the country you are visiting. This option allows you to have a local phone number and data plan at potentially more affordable rates compared to international roaming. You have to head to a local SIM service premise before acquiring it and it's not easy to get after business hours. You have to change it into corresponding SIMs in another country.
ESIM?
An eSIM, short for embedded SIM(Subscriber Identity Modules), is a digital SIM card that is built directly into a device such as a smartphone, tablet, or wearable. SIM cards were initially introduced as a fundamental component of the 2G GSM standard more than 20 years ago. Unlike physical and removable traditional SIM cards, an eSIM is embedded within the device's hardware and cannot be physically removed or swapped.
Photo tokyo, japan - jan 13, 2020: crowded people walking at the shinjuku district. the area is an entertainment and shopping district in tokyo, japan.
Strengths of ESIMs
Here we provide some strengths of eSIMs:
Reliability
Unlike traditional SIM cards that can be lost, damaged, or worn out, eSIMs are embedded into the device's circuitry, making them more reliable and eliminating the need for physical handling.
Remote Provisioning
With eSIMs, activation and provisioning can be done remotely over the air. This means you can switch between carriers or plans without needing to physically swap SIM cards, making the process quick and convenient.
Space-saving
The integration of eSIM technology allows for more space within a device. Manufacturers can utilize this saved space for other components, leading to potential advancements in device features and design.
Easier Connectivity
ESIMs enable seamless switching between networks that support eSIMs, eliminating the hassle of switching physical SIM cards. This is particularly beneficial for frequent travelers or individuals who need to switch networks frequently.
Cost-effectiveness
Unlike traditional SIM cards that may incur additional charges or need to be purchased separately, eSIMs eliminate the cost of purchasing a physical card. This cost-saving factor benefits both consumers and manufacturers.
Environmental Sustainability
The use of eSIMs reduces the need for physical SIM cards, which helps in minimizing electronic waste. It contributes to a more sustainable and eco-friendly approach to communication technology.
It's important to note that while eSIMs offer many advantages, there can be some complexities when it comes to switching phones, as the process may require additional steps or technical know-how. However, overall, eSIM technology is revolutionizing the way we connect and provides numerous benefits for users and manufacturers alike.
asian woman wearing japanese traditional kimono at fuji mountain
How to Can I Install an eSIM for Tokyo Travel?
ESIM Compatibility
Checking if your smartphone or device supports eSIM technology is crucial. Including iPhones and select Android devices, most modern smartphones now offer eSIM capabilities. While the same mobile phone type may have eSIM compatibility, it should be noted that this may vary in different manufacturing countries/areas.
* Is my smartphone compatible with an eSIM?
ESIM Service Carrier
Make sure to research and select an eSIM service provider that offers coverage in the country you plan to visit. If you prefer, you can browse the eSIM service providers who specialize in cross-country eSIM products like ByteSIM , GigSky, Holafly, or Flexiroam.
ESIM Purchase and Installation for Tokyo Travel
After choosing an eSIM service provider, simply visit their website or app to select the desired data plan for Tokyo . You'll receive a QR code or activation code to download the eSIM onto your device after paying for the plan.
How to Set up my eSIM?
Here are some general steps to install, activate, and use an eSIM on popular smartphone brands:
iPhone
Enter " Cellular" or " Mobile Data."
Tap on " Add Cellular Plan" or " Add Data Plan."
Scan the QR code provided by your carrier, or enter the activation details manually.
Follow the onscreen instructions and then successful installation.
Pixel (Android)
Go to " Network & Internet."
Tap " Mobile network" or " SIM cards."
Choose " Add carrier" or " Add eSIM profile."
Activate by scanning the QR code or by manually entering the activation details ( SM DP+Address and Activation Code).
Follow the onscreen instructions to finalize the activation process.
Samsung (Android)
Tap on " Dual SIM settings" or " SIM card manager. "
Select " Add eSIM profile " or " Add mobile plan"
Manually enter the activation details or scan the QR code provided by your carrier to proceed with the activation process.
To continue, follow the instructions provided on the screen.
* Click here to know more details about how to set up my eSIM on iPhone/Pixel/Samsung
photo traffic and tokyo cityscape at night, japan.
Tokyo is a captivating blend of modernity and tradition, offering a wealth of experiences for every traveler. With this comprehensive guide, you are now eSIM-equipped to explore the iconic landmarks, immerse yourself in Japanese culture, and delve into the culinary wonders of Tokyo. Enjoy your adventure in this mesmerizing city!
You may be interested in:
Struggling to meet the demands of travelers and businessmen worldwide, ByteSIM , a company specializing in cross-country eSIM services, aims to offer the most suitable and cost-effective eSIM.

Comment