What Should I Do to Avoid Data Shortage & Expiry of Data Plan?
Sep 28,2023 | Tom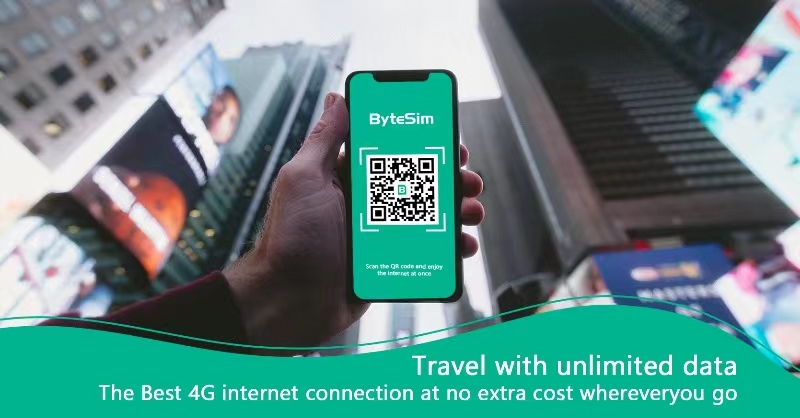 In today's digital age, staying connected is essential to our work, life and social contact. In this article, we will explore the steps you can take to avoid the "data-using crisis".
Tips to Avoid Data Shortage & Expiry of Data Plan
Monitor Your Usage
To avoid running out of data in the future, it's important to keep track of your data usage frequently or even every day. Most smartphones have built-in settings that allow you to monitor your data usage. You can also use third-party apps or provider's customer services that provide detailed insights into your data consumption. By understanding your usage patterns, you can make better decisions and avoid unnecessary data drain.
Optimize Data Usage
Take advantage of features that can help save data. Enable data-saving options such as data compression, disabling auto-play on videos, and minimizing background data usage for apps. These settings differ across devices, but most smartphones allow you to customize these preferences in the settings menu.
Utilize Wi-Fi Networks
Whenever possible, connect to secure Wi-Fi networks to reduce your reliance on mobile data. Wi-Fi networks are available in homes, offices, cafes, and many public places. Switching to Wi-Fi can help conserve your mobile data when you truly need it.
Explore Special Offers or Promotions
Service providers often have special offers or promotions that can provide additional data or extended validity at discounted rates. Keep an eye out for these deals to make the most of your data plan.
Top up Your Plan
If you need more data or additional days of validity, consider topping up your plan. Most service providers offer various options to add more data or extend the validity period. You can typically top up your plan online, through their app, or by purchasing a top-up card.
Consider Upgrading Your Plan
If you consistently find yourself running out of data or reaching the expiry date, it may be worth exploring different plans offered by your service provider. They might have options that better suit your data needs and provide longer validity periods.
* [ *Click here* ](https://bytesim.com/collections/local-esim) to customize your data plan( *destination, data currency and validity*** )
By monitoring your usage, optimizing data consumption, and exploring top-up options, you can stay connected without interruption. Remember to check for special offers or consider upgrading your plan if necessary. Stay informed and make the most of your data to ensure a seamless online experience.
To learn more:
In our efforts to cater to the needs of travelers and businessmen worldwide, ByteSIM , a company specializing in cross-country eSIM services, is striving to provide the most suitable and cost-effective eSIM.

Comment