How To Buy My First eSIM?
Sep 28,2023 | Tom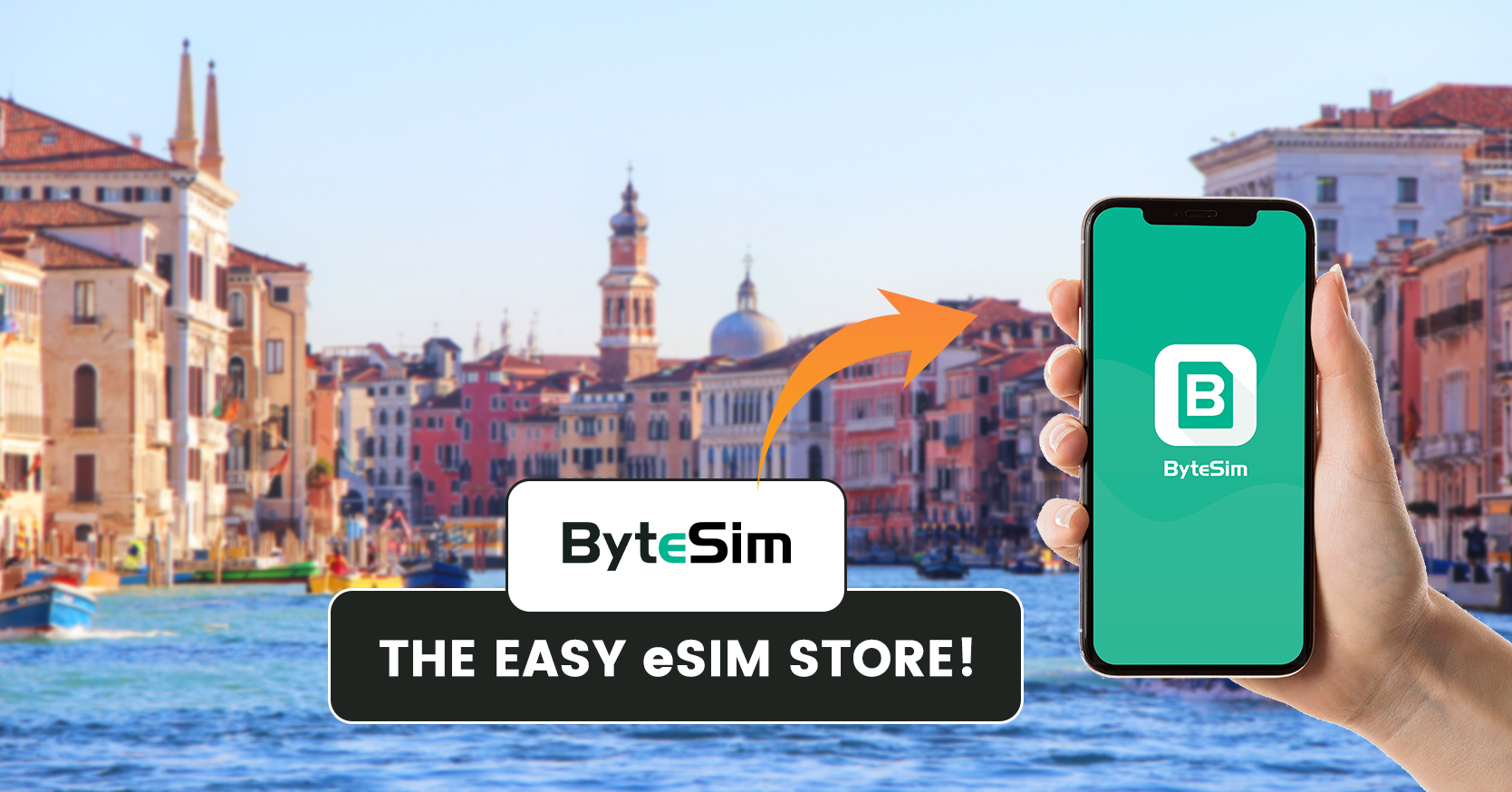 Are you ready to be a member of eSIM Travelers? Travelers around the world are experiencing the eSIM revolution, and the eSIM is becoming more and more popularized. There is no doubt that eSIM will become the future of the mobile device industry. Today, we provide this article for you to know about how to get your first eSIM.
Download an eSIM data plan from* [ *ByteSIM*** ](https://bytesim.com/collections/local-esim) and connect to a mobile network in more than 200 countries/areas.
What Is an eSIM?
An eSIM, also known as an embedded subscriber identity model, is a digital version of the SIM card used to connect your phone to your network provider. To suit whatever network you want to use, there's a chip inside your phone that can be reprogrammed.
You can download an eSIM from ByteSIM , activate it at your destination, and instantly connect to a local network. No need to find an offline SIM business hall, wait in line to make a purchase or change multiple SIM cards manually when you travel.
Can I Add an eSIM on my phone?
Before purchasing an eSIM, there are two things you should seriously consider:
To check the eSIM compatibility
To check if your device supports eSIM or if your eSIM is compatible, you can follow these steps:
On an iPhone running iOS 14 or later
Go to " Settings" > " Cellular" > " Cellular Plans".
If you see an option to " Add Cellular Plan", it means your device supports eSIM. You can proceed with adding an eSIM by scanning a QR code or using your carrier's app.
Is my phone eSIM compatible?***
The process may vary depending on the make and model of your device. However, you can generally check for eSIM compatibility in the device settings.
Look for options like " Network & Internet," " SIM card & mobile networks," or " Connections." If you see an option to add or manage an eSIM, it indicates that your device supports eSIM.
*If you're unsure about the compatibility or availability of eSIM on your device, it's best to refer to your device manufacturer's documentation or contact your mobile service provider directly. They can provide you with specific information regarding eSIM compatibility and activation for your device.
As a third method, you can find your IMEI (International Mobile Equipment Identity). IMEI is a unique identifier assigned to mobile devices such as smartphones, tablets, and modems. It is a 15-digit number that serves as a digital fingerprint for each device. This code shows the carriers you access. In your phone settings, go to the Network or Connections tab and select " IMEI". Look for the terms " embedded", " digital," " eSIM," or " embedded SIM card" once you are there. If any of those terms appear, you can change to eSIM according to your reference.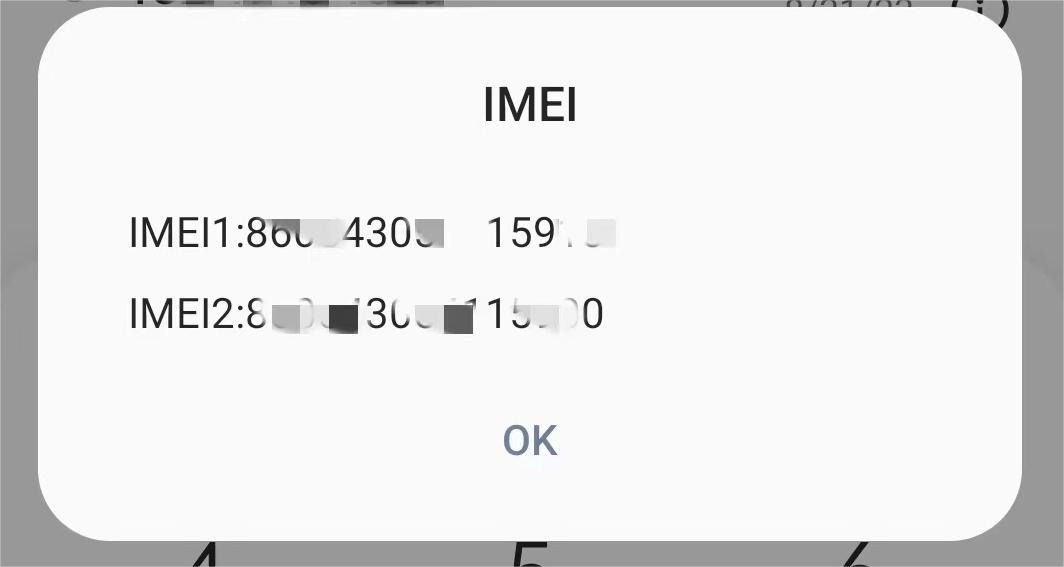 To Check Carrier Restrictions
To make sure whether your phone is restricted to changing a new carrier or not, you can follow these steps:
For iPhones running iOS 14 and later
Go to " Settings" > " General" > " About" and look for the " Carrier Lock" field.
If it displays " No SIM restrictions," your iPhone is unlocked. If you see anything else, it means your iPhone is locked to your carrier.
For Android phones
To check if your Samsung, Pixel, or Oppo device is carrier unlocked, you can follow these general steps:
Check with the current carrier
Reach out to your current mobile service provider and inquire about the unlocking status of your device. Provide them with the device's unique identification, such as its IMEI number, and they should be able to confirm if your device is unlocked or provide instructions to unlock it.
You can use online IMEI checkers to determine if your device is carrier unlocked. These websites allow you to input your device's IMEI number and provide information about its lock status. Keep in mind that not all IMEI checkers are reliable, so it's essential to use reputable sources.
Inserting a different SIM card
You can test whether your device is carrier unlocked by inserting a SIM card from a different carrier and checking if you can make calls, send messages, and access mobile data. If the new SIM card functions properly, it suggests that your device is unlocked and compatible with other carriers.
If you purchased your Samsung, Pixel, or Oppo device directly from the manufacturer or an authorized retailer as a factory-unlocked device, it should be carrier-unlocked by default. In this case, you can use any SIM card from any carrier without any restrictions.
How to Own My First eSIM?
Congratulations if your phone is eSIM-compatible and carrier-unlocked, which means you can buy and own your first eSIM!
Here are a few things you need to know before choosing an eSIM, let's take the reputable eSIM provider---- ByteSIM as an example:
First, after you enter the ByteSIM online store, move your cursor to " Destination"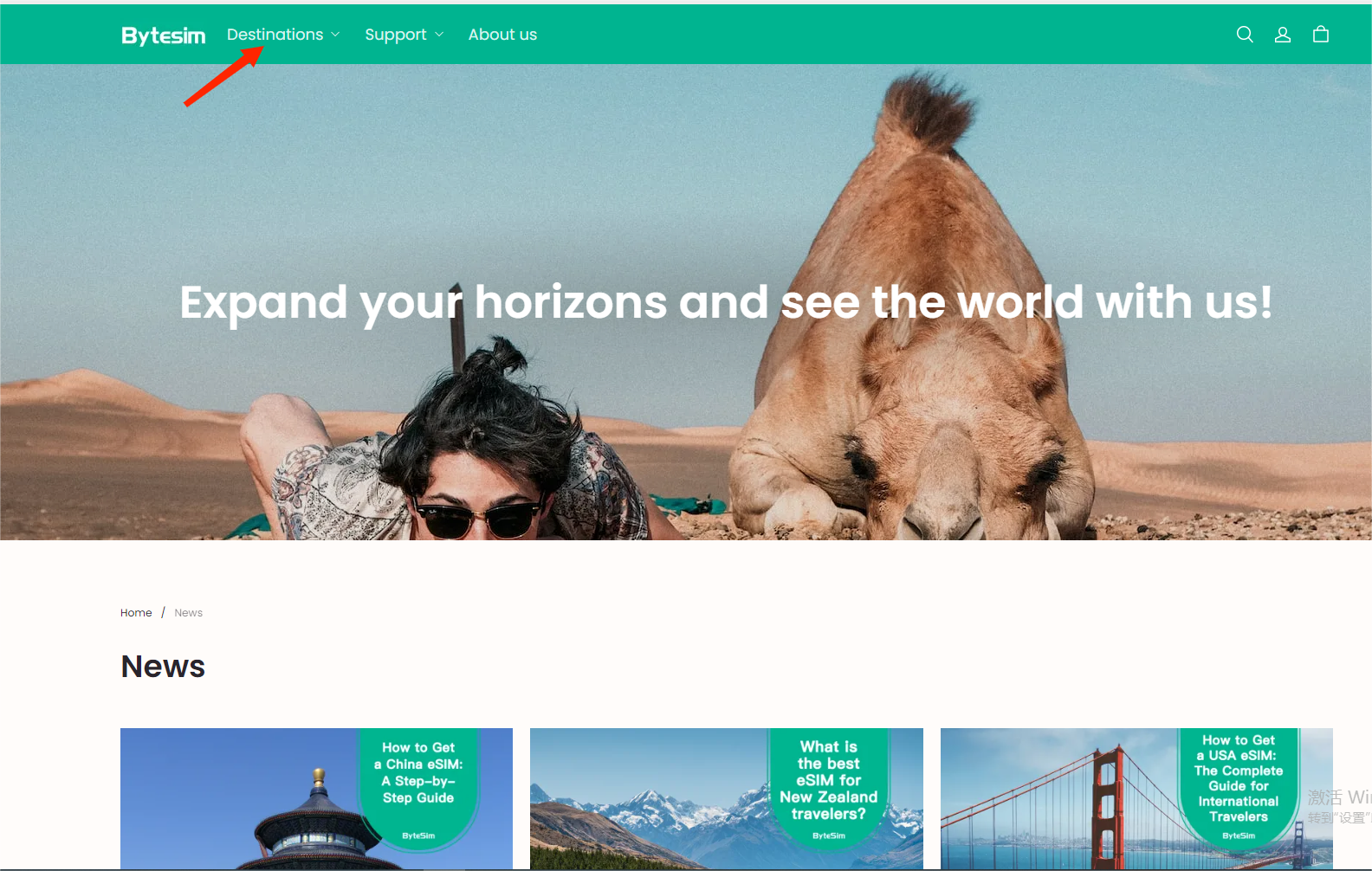 Second, move your cursor on the " Destination", you will see two general eSIM types(marked by the red circle):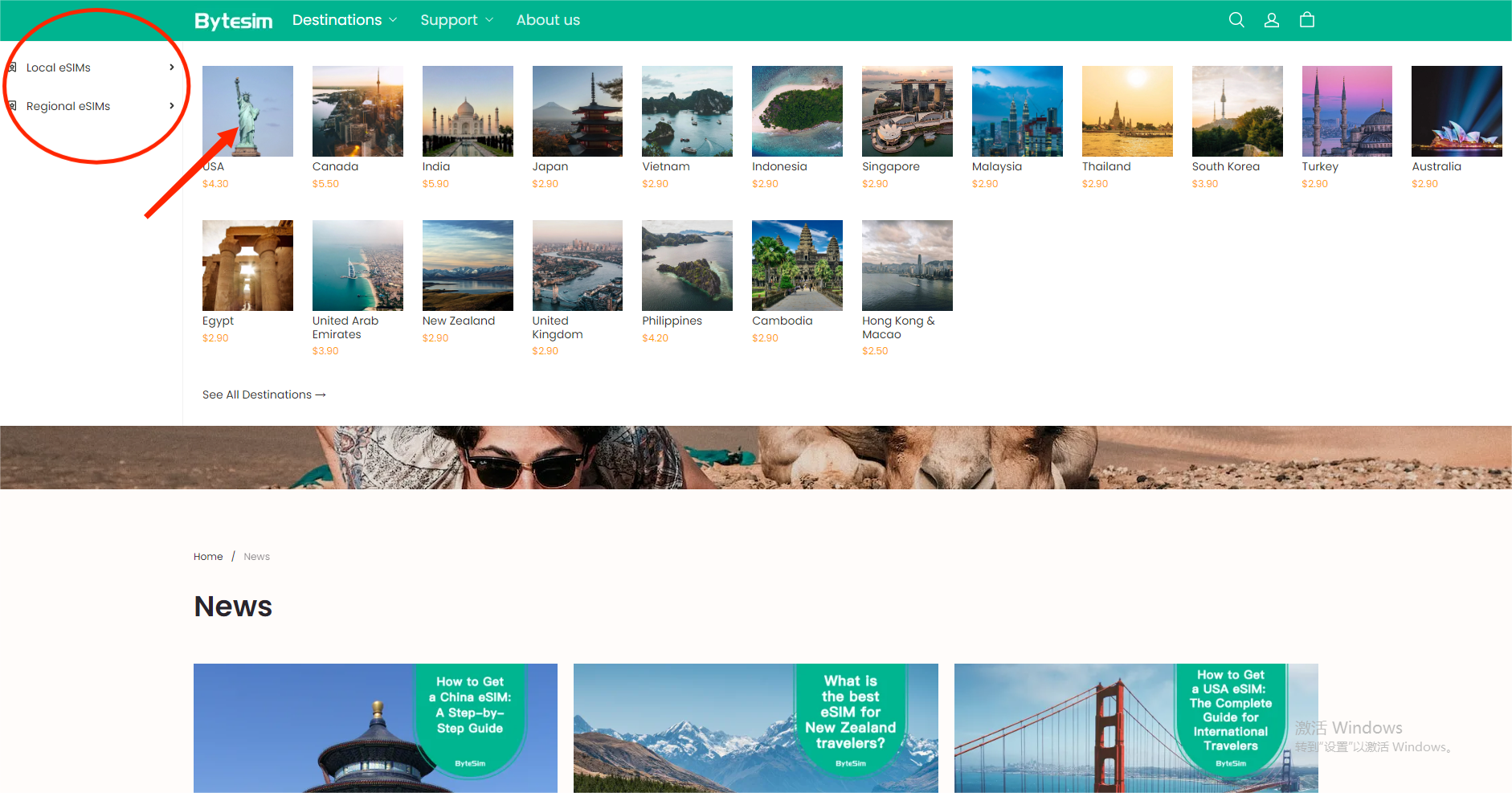 Third, if you wanna go to the USA, we just click the corresponding option.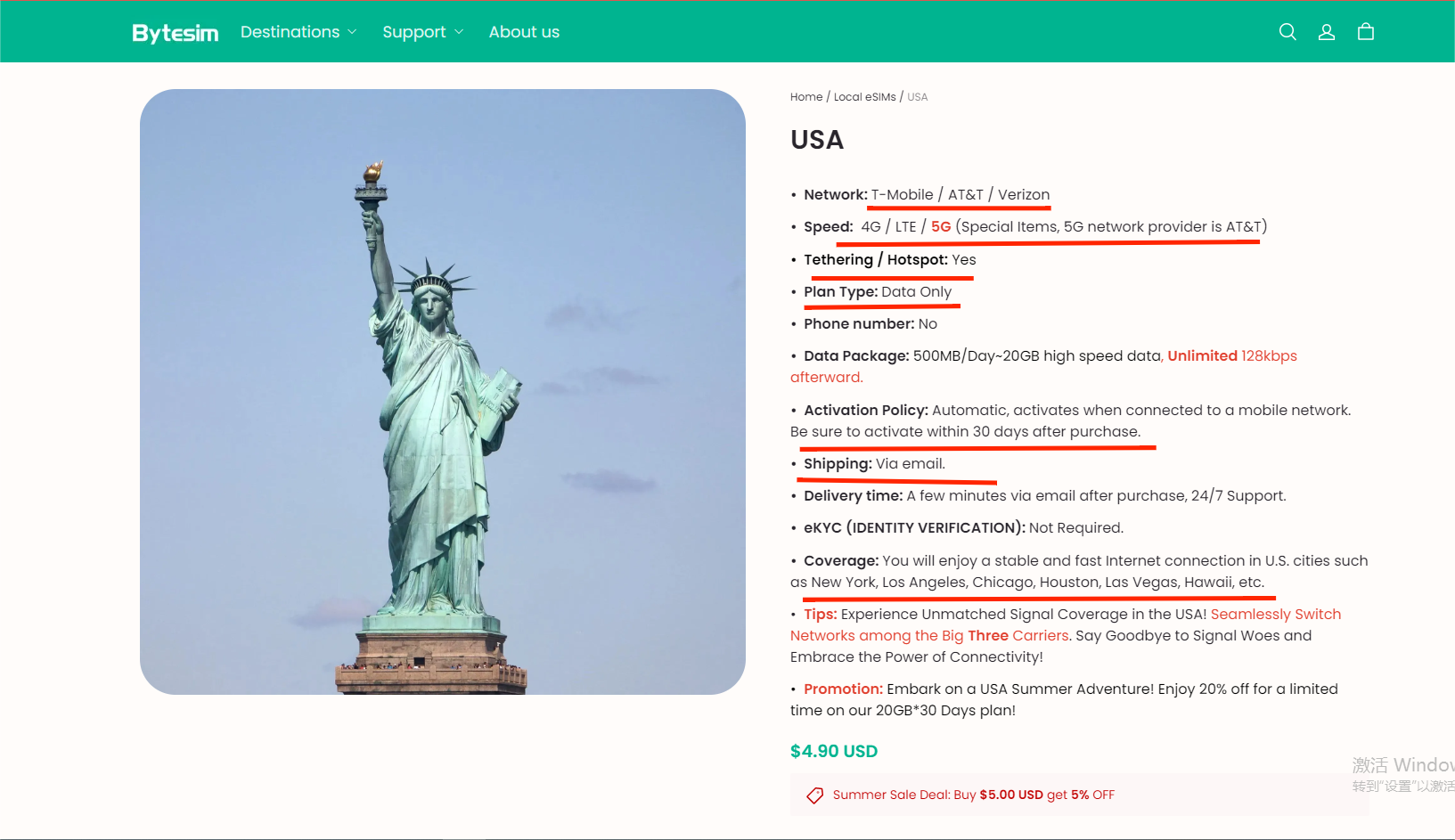 Fourth, after this, you will enter the new page of USA eSIM. Before purchase, PLS checks the relevant product info, the underlined parts are the checkpoints.
Fifth, then scroll down and you will see this page. There are three options you need to select: " Data"," Service Days" and " Quantity", you customize your data plan according to your needs.
Last, after you have checked all the info and options, click " Add to Cart" to continue eSIM product selection or " Buy now". ByteSIM online store supports up to 16 payment ways such as VISA, Mastercard, AMEX, JCB, PAYNOW, ApplePay and the like.
How to install my eSIM for iPhone/Samsung/Pixel?***
How Much Data Do I need when traveling abroad?
Every ByteSIM eSIM has a set amount of data, ranging from 500MB to 20G(for limited data options) and unlimited data options. The amount you choose depends on your data needs.
500MB/GB/ For 1 Day

Per Day 500MB/1GB For 3 Days

Per Day 500MB/1GB For 5 Days

Per Day 500MB/1GB or Total 1GB/ For 7 Days

Per Day 500MB/1GB For 10 Days

Per Day 500MB/1GB For 15 Days

Unlimited Data (384 Kbps after 500MB/Day usage)

Unlimited Data (384 Kbps after 1GB/Day usage) For 15 Days

Per Day 500MB/1GB For 20 Days

Per Day 500MB/1GB/ or Total 3GB/Total 5GB/Total 10GB/Total 20GB/ For 30 Days

Unlimited Data Plans
Main Data-Consumption Applications
Here is some general information on data consumption by popular applications to help you get an idea:
On average, browsing websites and checking emails consume around 1MB to 10MB per webpage. However, data-heavy websites with multimedia content can consume more data.
Social media apps like Facebook, Instagram, Twitter, and Snapchat can vary in data usage. On average, these apps consume between 5MB to 20MB per minute if you are heavily engaged, such as watching videos or uploading photos.
Streaming videos on platforms like YouTube, Netflix, or Hulu can consume significant amounts of data. On average, streaming consumes around 1GB to 3GB per hour for standard definition (SD) video and up to 7GB per hour for high definition (HD) video.
Applications like Skype, FaceTime, WhatsApp, or Messenger for voice or video calls generally consume around 1MB to 5MB per minute for voice calls and up to 3MB per minute for video calls.
Data Recommendations for Regular trip& Long-term trip
3GB to 5GB of data should be sufficient to cover common internet usage, such as browsing the web, using social media, and occasional email usage.
If you are planning to travel for a month or longer, you might want to consider plans with higher data allowances, such as 7GB or more.
Remember, these are general estimates, and your actual data usage may vary based on your specific usage habits and the applications you use. Monitoring your data usage and adjusting your activities accordingly will ensure you have an appropriate data plan to meet your needs while traveling abroad.
You may be interested in:

Comment