eSIM London Travel Guide: Bond with London!
Sep 28,2023 | Tom
photo hands waving the union jack
London, as the capital of the United Kingdom, offers a mix of history, culture, and modernity. It boasts world-class museums like the British Museum, historical sites like the Tower of London, and Buckingham Palace, and vibrant neighborhoods like Covent Garden and Camden. The city is also renowned for its theater like the National Theatre and culinary offerings such as Fish and Chips, Beef Wellington, Sticky Toffee Pudding
Well, before being immersed in these art and historical buildings and specialties, as a tourist in London, having a reliable network connection is crucial for staying connected with your loved ones, navigating the city, and accessing information on the go. In this article, we will provide a comprehensive guide to accessing local networks in London. Now let's dig in!
Ways to Access Local Network in London
When traveling abroad as a tourist, there are several ways to access a network and stay connected.
Here are some options to consider:
International Data Roaming
Before your trip, contact your mobile carrier to inquire about international roaming plans. Some carriers offer temporary international plans that allow you to use your existing data abroad for a daily fee or as part of a package. However, the roaming fee is usually much higher, especially for a long-term traveler.
Portable Wi-Fi devices
Consider renting or buying a portable Wi-Fi device that allows you to connect multiple devices to a secure network. These devices are available at many airports or online stores. This option ensures you have a reliable and private connection. But you have to prepay the data currency and you have to choose a reliable provider in case of an unstable network and limited coverage. Besides, mobile WiFi devices need a charge which means you can't be WiFi accessible 24 hours.
Public Wi-Fi
Many hotels, cafes, restaurants, and tourist attractions offer public Wi-Fi. Keep in mind that public Wi-Fi networks can be less secure, so avoid accessing sensitive information or making financial transactions when connected to these networks. What's more, public WiFi is not always available when buzzing around London.
Local SIM card
If you have an unlocked phone, you can buy a local SIM card in your destination country. This will give you access to local networks and potentially more affordable data packages. Research local mobile network providers and their coverage to find the best option for your needs. But it is not always clear where you can acquire a local SIM considering position and language obstacle
Remember to check*** the local regulations and laws regarding internet access and usage in your destination country. It's also a good idea to download offline maps and essential travel apps beforehand to minimize the need for constant internet access.
photo big ben and houses of parliament, london, uk
What about eSIM?
An eSIM, or embedded SIM, is a form of SIM card that is directly embedded into a device. Unlike a traditional physical SIM card, which is a removable integrated circuit made of PVC(Poly Vinyl Chloride), an eSIM consists of software installed onto an eUICC (Embedded Universal Integrated Circuit Card) chip that is permanently attached to the device. The eUICC chip can be reprogrammed with new SIM information if it is eUICC-compatible.
Advantages of eSIM
Convenience
With an eSIM, you don't need to physically insert or remove a SIM card from your device. Instead, the eSIM is embedded within your device, making it easier to switch between carriers or activate new plans. This eliminates the need to carry multiple physical SIM cards or visit a store to make the switch.
Flexibility and Remote Provisioning
ESIMs allow for remote provisioning, which means you can activate an eSIM with a new carrier or plan without needing a physical SIM card. This flexibility enables you to quickly switch between carriers and take advantage of promotional offers or better coverage without the hassle of obtaining and inserting a new SIM card.
Easy International Roaming
When traveling internationally, eSIMs make it convenient to connect to local networks. Instead of purchasing and inserting a physical SIM card in your destination country, you can simply activate an eSIM with a local carrier's plan, saving time and effort. Some carriers even offer eSIM-based international roaming plans that can be easily accessed.
Environmental Sustainability
ESIM cards eliminate the need for plastic physical SIM cards and packaging materials, reducing waste. Considering the global use of SIM cards, eSIMs contribute to a more environmentally friendly approach as they are built into the device and do not require replacement when switching carriers.
Enhanced Security
The embedded nature of the eSIM makes it more secure compared to physical SIM cards. It is harder to clone or tamper with an eSIM, offering better protection against identity theft and phone tracking. Additionally, in case of theft, the inability to remove the eSIM makes it harder for thieves to reset the device and render it untraceable.
These are some key advantages of eSIM cards over physical SIM cards. As technology continues to evolve, we can expect further integration and adoption of eSIM technology in various devices.
photo tower bridge, london, uk.
Britain Mobile Network Providers
EE
EE is one of the leading mobile network providers in Britain. They offer extensive coverage, high-speed data, and various plans tailored to tourists' needs. EE also provides reliable customer support.
Vodafone
Vodafone is another prominent network provider. They offer competitive data plans, reliable network coverage, and additional perks like free Wi-Fi access at numerous locations throughout the city.
O2
O2 is a well-established mobile network provider in London. They offer comprehensive coverage, flexible plans, and excellent customer service. O2 also provides benefits such as priority access to concert tickets and events.
Three
Three is known for its affordable data plans and unlimited data offerings. They have extensive network coverage in London and Britain, making them a popular choice for travelers who require substantial data.
photo famous stonehenge, the united kingdom under the cloudy sky
Explore network providers like EE, Vodafone, O2, and Three, which offer comprehensive coverage and tailored plans for tourists. By staying connected, you can fully experience and navigate the vibrant city of London with ease!
You may be interested in:
ByteSIM , a company specializing in cross-country eSIM services, is striving to serve the most suitable and cost-effective eSIM for travelers all over the world.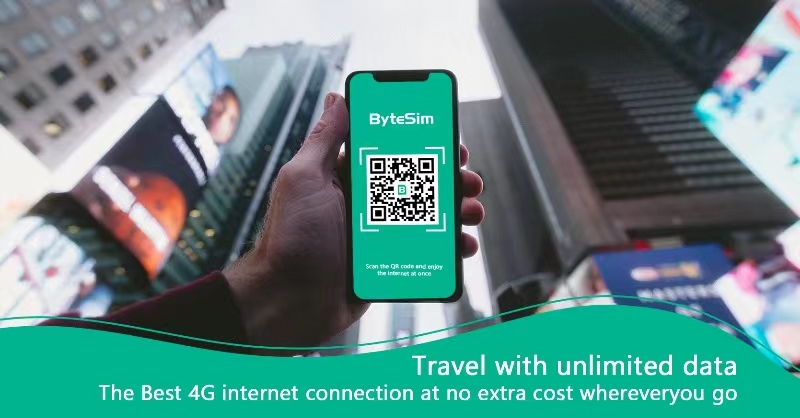 Comment